Description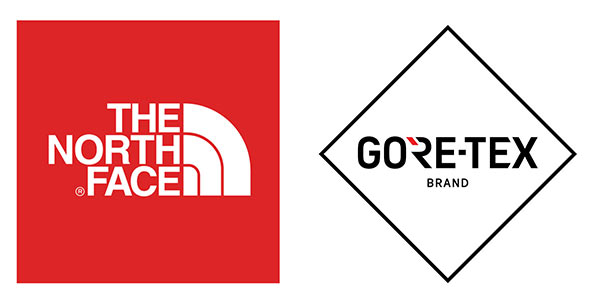 ***Event open to outdoor industry employees only***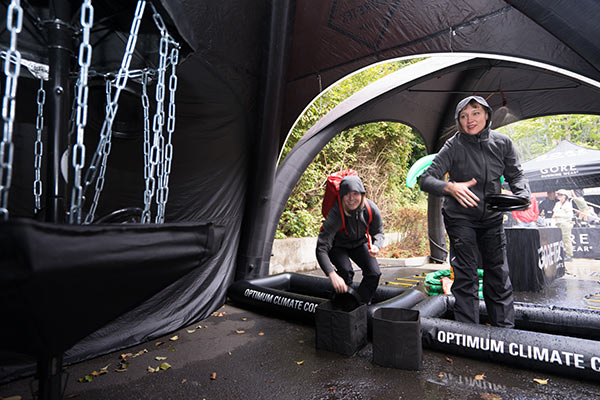 GORE-TEX Brand and The North Face present a special afternoon of gear trials, product education and memorable experiences. Come play with us and get an opportunity to purchase and take home a super pro-deal-ridiculously-inexpensive Apex Flex 2.0 jacket. Additionally, be the first to own (that's right we are giving them away) the brand new GORE-TEX Infinium™ TNF CloseFit Tricot glove with articulated Windstopper™ technology. That's pretty cool, eh?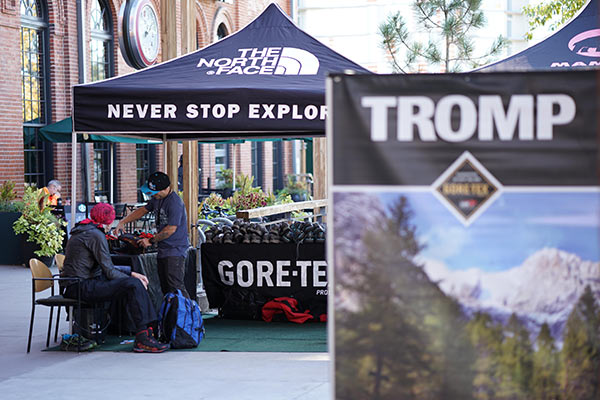 What can I expect if I come?
We are going to have 4 stations for you to rotate between, each with its own unique and fun challenge.
Race to set up a tent in our Aconcagua encroching storm simulator while wearing TNF Summit Series Gear.

Stroll through an urban squal while completing everyday tasks in wind and mist.
Walk through water and test out the Ultra Fastpack 3 and Hedgehog Fastpack 3 shoes.
Dive deep with our GORE-TEX Brand pros on what makes GORE-TEX technology different from other technologies in the market.
Pick up some great gear on the way.
How much time will this take?
That depends on you but we expect the total time to be around 2 hours. RSVP for an expected timeslot below. We won't hold you to it, but just want to get an idea for when folks will show up.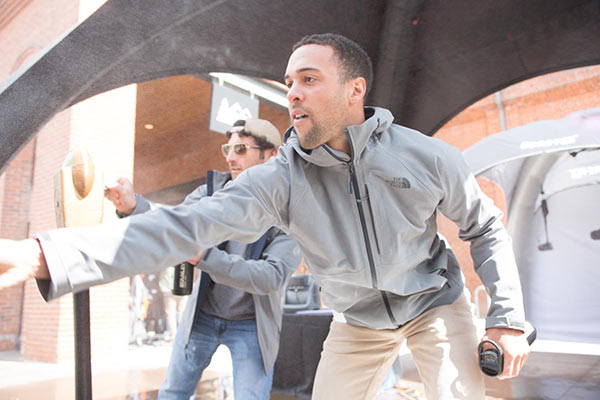 Who is putting this event on and who is it for?

This is a joint project between GORE-TEX Brand and The North Face. It is exclusively for people (like you) who work in a retail shop in the outdoor industry. It's gonna be both fun (play with lots of gear in rain rooms and such) and techie (deep dive into GORE-TEX technologies to help you understand what is going on under the hood).

Where exactly is it?

At the Pavilions. Specifically, here. If you type in the address above, google takes you to a place just north. Use this link instead.

Will I be able to pick up my jacket right away?
Yes, we will be travelling with an inventory. Sizes are first come first served but we will try to have a lot.

What if I have to work but still want to get an super good deal on the Apex Flex jacket?
That's ok. We will let your co-worker pick up two Apex Flex jackets (one for her and one for you). But please don't just buy two jackets unless it is for a co-worker. We don't want to run out.