Trivia Night in support of Bayside Youth Band Fundraising Event
Join us for a fun night of Trivia. Win Prizes. Support our Bayside Youth Bands.
About this Event
This is a fundraising event for Wynnum's Bayside Youth Band and its Association, Queensland Services Heritage Band Association (QSHBA).
Think you know it all? Prove it! Gather up a team of up to 6 people and come out to compete in six rounds of trivia. The three teams with the most points at the end of the night win prizes.
Prizes for Trivia Winners
1st prize - $100 Coles group gift card + $50 Thai Boat Restaurant voucher
2nd prize - $70 Thai Boat Restaurant voucher
3rd prize - $50 Thai Boat Restaurant voucher
We also have Raffle Prizes from our sponsors!
BYO Food
Drinks and snacks available to purchase.
*Single Ticket purchase: We will seat you at a Table with other single ticket holders.
QSHBA has been serving the local community since 2005, providing affordable tuition to children and adults of all ages, and free performances for a variety of community events and occasions. Bands include the Queensland Show Band, the Bayside Youth Bands, Light Horse Heritage Band, Bayside Drums and Adult Beginners Band.
Members are not only from the local Wynnum community but come from other suburbs, north and southside. (The opportunity for students to perform is a strong attraction for our school-age students). Services are also delivered to the Greater Brisbane area. Our Bands have performed at City Mall centre stage, Zillmere RSL, Brisbane City Anzac Festival, Russell Island, Bribie Island, UQ St Lucia, New Farm, Long Tan Veterans Association, we perform annually at The Ekka & Fort Lytton, travel to annual festivals in Toowoomba & Stanthorpe, as well as supporting local School & Church fetes, nursing homes, festivals and markets.
Membership is affordable. Tuition and instrument loan are free to members. For membership enquiries and information on activities, or to enquire about a performance for your event, call Paul Jones, 0418 740 919 or email qshba@topshowmusic.com.au.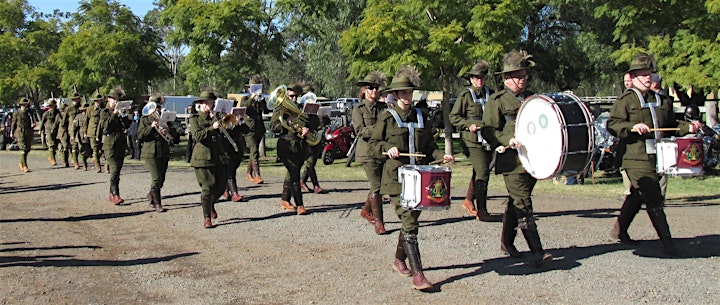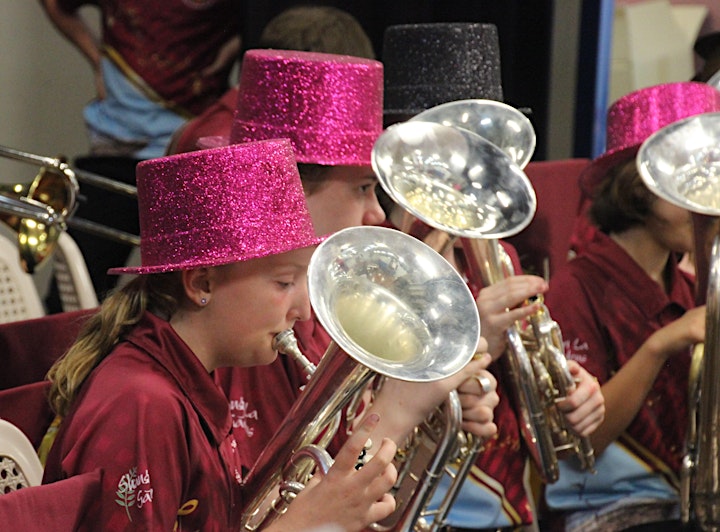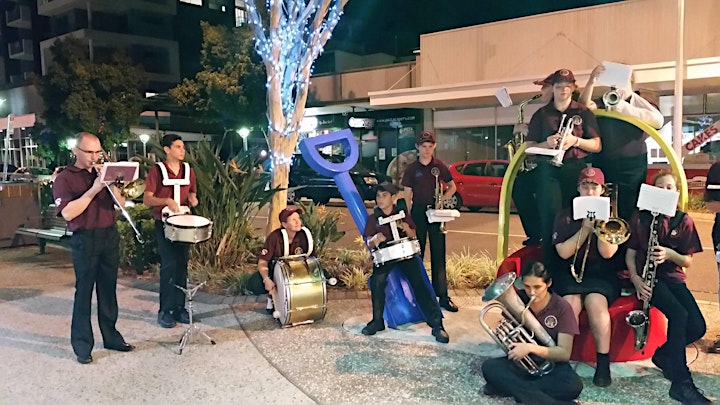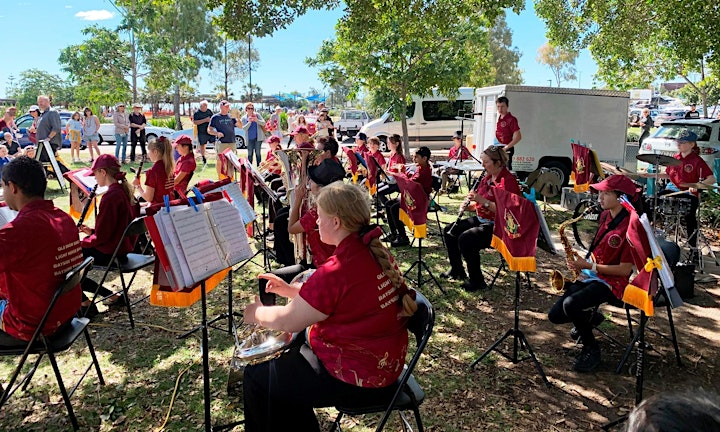 Photos:
1. Light Horse Band
2. Youth Band, End of Term Performance
3. We teach Bass Guitar, Keyboards, Brass, Woodwind, Percussion, Drums
4. At 'Wynnum Up Late'
5. Bayside Youth Band at Manly Market