Tristate Technology and Education Impact Forum
Description

Join us and fellow Tech and education leaders, founders, community organizers, activists, and students on July 16th for the Tristate Technology and Education Impact Forum. Be a part of a discussion on technology, social impact, and how community leaders can leverage and harness available resources to make a change in their own community.
Speakers: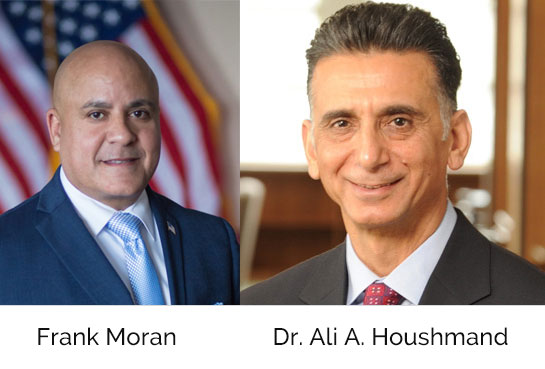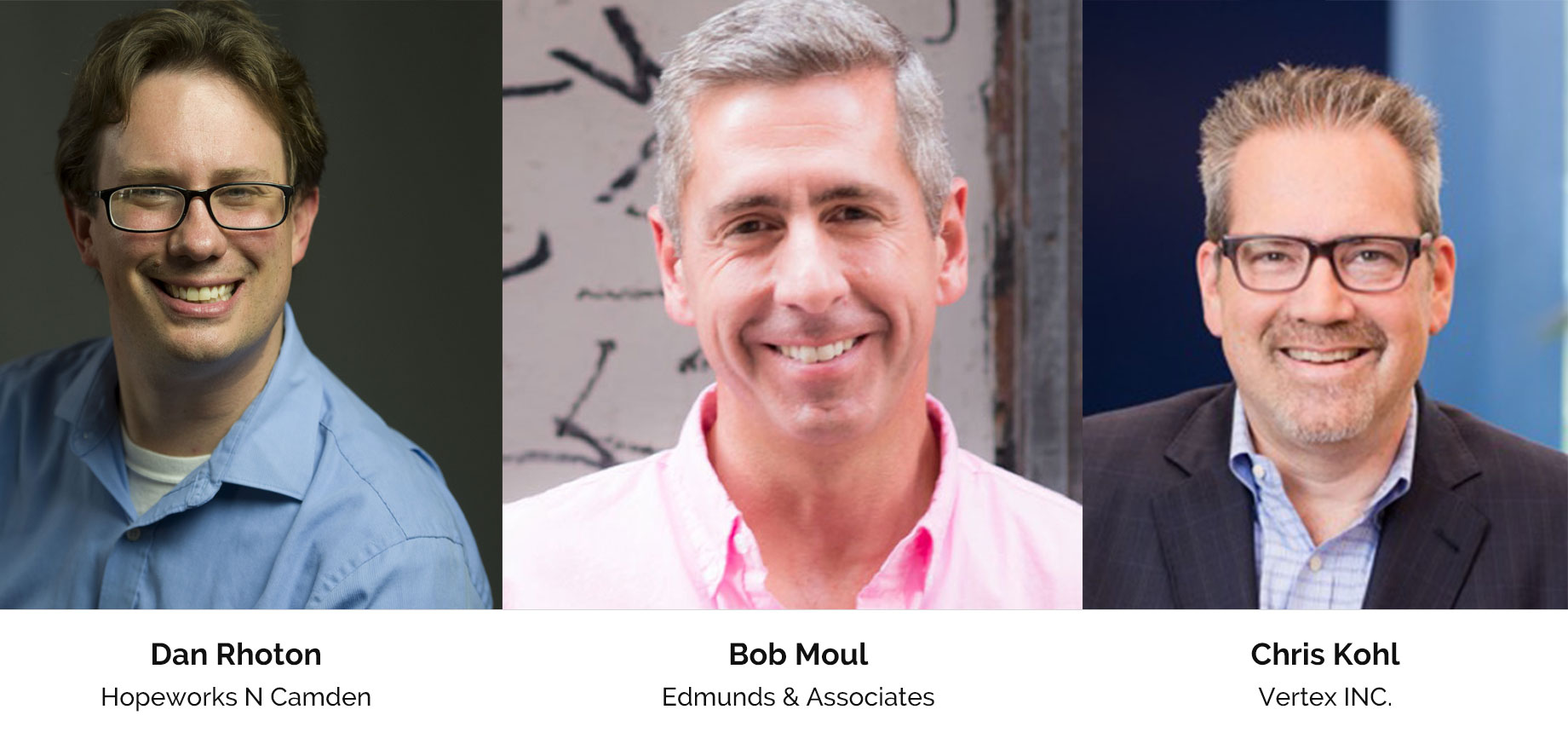 Bob Moul (Prev CEO of Cloudamize, Currently COO of Edmunds & Associates)
Dan Rhoton (Executive Director of Hopeworks N Camden)
Chris Kohl (Chief Information Officer of Vertex)
If you're interested in participating but need support getting there, please get in touch with us. We have sliding scale registration and limited travel stipends for those in need. Want to play a bigger role in making the event happen? Contact us about volunteer and community partner opportunities.
What is #TechandEducationForum
The Tristate's Technology and Education Impact Forum an annual state-wide, participant-driven gathering designed to unite and empower Tech and education leaders, founders, community organizers, activists, and students to share knowledge, build bridges, and foster relationships for social change impacting technology and education.
Tristate's Technology and Education Impact Forum is envisioned as a safe and collaborative space for folks to share their thoughts, engage in critical dialogue, and build genuine connections across their movements and networks. The agenda will be designed for folks who want to grow their technology skills and strategic knowledge while connecting with others who are passionate about building and organizing across movements.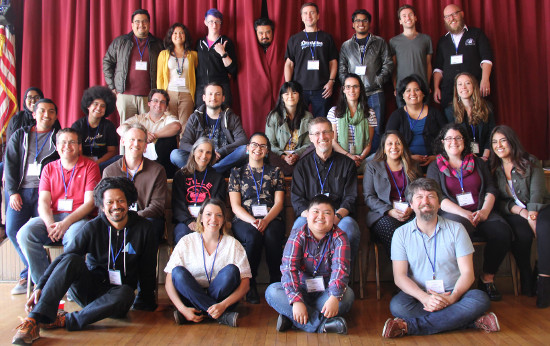 Things you can learn at

Tristate's

Technology and Education Impact Forum
While much of the agenda will be co-created with participantsin the time leading up to the event, topics that are likely to be on the agenda include:
Technology and it's affect on our public school systems

Best practices for opening discussions regarding technology's impact

Emerging technology that's changing Philadelphia in the next 10 years

Inclusion and equality in Technology related fields

Partners who are making an impact in Technology and education in the city of Philadelphia
These are some of the popular topics we may cover during the event. However additional topics may be added on the day of event depending on speakers.
Our speakers
Bob Moul, Previous CEO of Cloudamize, currently COO of Edmunds & Associates
Bob Moul is one of the most famous CEO and entrepreneur in Philadelphia with 30+ years of experience ranging from startups to Fortune 50 companies. CEO at Artisan Mobile (current). CEO at Boomi (acquired by Dell). President at SCT (acquired by SunGard). Advisor at Provost Systems (acquired by Edison Learning). Active advocate for driving tech innovation and entrepreneurship in Philadelphia: President of Philly Startup Leaders. Board of directors at Philadelphia Industrial Development Corporation (PIDC), Philadelphia Alliance of Capital and Technology (PACT), and Ben Franklin Technology Partners of Southeast PA. Mentor to numerous startups.
Bob began his career out of high school in the mailroom at EDS and through hard work and commitment has worked his way to be one of the most famous CEO, entrepreneur, and disruptor in Philadelphia. Recently Bob has resigned from most of his board obligations to focus as much of his efforts as possible on getting Tech education into K-12 schools. It's a massive undertaking that gets Bob excited and we all know he's one of the few people capable of making impact of this scale.
Dan Rhoton, Executive Director of Hopeworks N Camden
Dan has been working with youth for the past two decades as a teacher, school administrator, and organizational leader.
Over the years, Dan has been recognized numerous times for his work with young people, receiving the Meritorious Service Award from the Pennsylvania House of Representatives, the Philadelphia Diane Watson City Community Service Award, the Distinguished Educator of the Year for Eastern North America, one of 2017's Nationswell Tech Impact All-Stars, and, most recently, the Stephen Ries Community Advocate of the Year Award from the United Way.
Under his tenure, Hopeworks has been honored to be recognized as the 2016 Greater Philadelphia Non Profit of the Year, and the 2016 South Jersey Non Profit of the Year, as well as winning the prestigious 5th Annual Scattergood Innovation Award.
Chris Kohl, Vice President & Chief Information Officer of Vertex
As Vice President and Chief Information Officer (CIO) at Vertex, Inc., Mr. Kohl is responsible for aligning Vertex's digital technology and systems investments to contribute to Vertex's delivery of value to its customers. Following Vertex's IT transformation, Mr. Kohl led multiple strategic initiatives, most recently the creation of Vertex's Cybersecurity Program and the five-year process to envision, locate, and create Vertex's innovative new Global Headquarters in King of Prussia.
Outside of Vertex, Mr. Kohl serves the industry and community. Mr. Kohl advises early-stage companies and their investors. He is a member of the Board of Directors for Calm Clarity Co. and Tech Impact. He serves on Ridge Ventures' CIO Board, was recently a judge in the Camden Catalyst start-up competition and is a member of the CIO Executive Council where he serves on the Board of Advisors, is a mentor to upcoming IT leaders, and recently co-authored the Council's "CIO as a Corporate Officer" industry thought leadership. Mr. Kohl serves on Tech Impact's CIO Advisory Board and is a regular speaker to ITWorks classes in both Philadelphia and Las Vegas. Mr. Kohl co-created and co-teaches the Dynamic Team Consulting undergraduate course at Drexel's LeBow College of Business, immersing students in real-world problems facing Vertex as a way to practically develop their teaming and collaborative skills. The course has been presented at conferences and highlighted as a model for industry/university partnerships that work. On weekends Mr. Kohl volunteers at the PAWS No-Kill Rescue in Philadelphia, caring for and enriching the lives of Philadelphia's homeless, abandoned, and unwanted animals on their paths to new forever homes.
Mr. Kohl holds a Master of Business Administration degree from Villanova University and a Bachelor of Science degree from Drexel University.
Location
200 Federal St. Camden NJ 08102
---
Our sponsors
Special thanks to our sponsors who made this event possible.