TRISTATE BLACK PRIDE MUSIC FESTIVAL @ THE LEVITT SHELL IN OVERTON PARK
TRISTATE BLACK PRIDE MUSIC FESTIVAL FEATURING CHERISSE SCOTT & ARNISHA KING & MANY MORE!
About this event
The Cathedral Foundation presents the 5th Annual TriState Black Pride Weekend "Doing It For The Culture!" The Music Festival is a combination of a celebration of LGBTQIA+ Pride and a fundraising event so that funds are available to pour back into the community year round. Tristate Black Pride is a four-day event that occurs every year during June which is the official observance of Pride Month around the world.
This year Tristate Black Pride decided to bring the Closing Day for a Sunday Funday in the historic Overton Park Levitt Shell to showcase local Memphis artist. Pride month is a dedication to celebrating how diversity and inclusion should work in the city we love so much.
The headliner for this event is Cherisse Scott, a vocalist, songwriter, actress, activist, and poet. Scott music genres spans from R&B to Gospel- Opera and Jazz. Also, performing will be Arnishia King and many more dynamic local artist!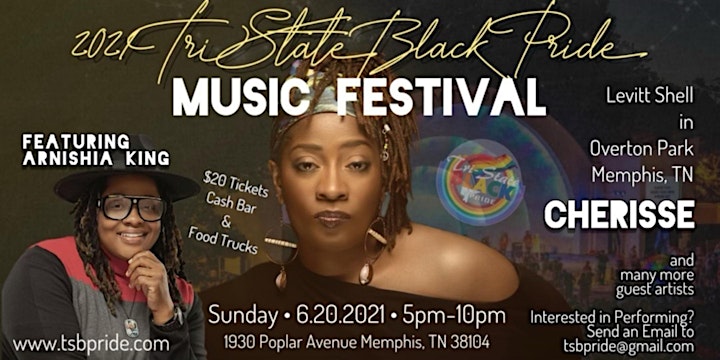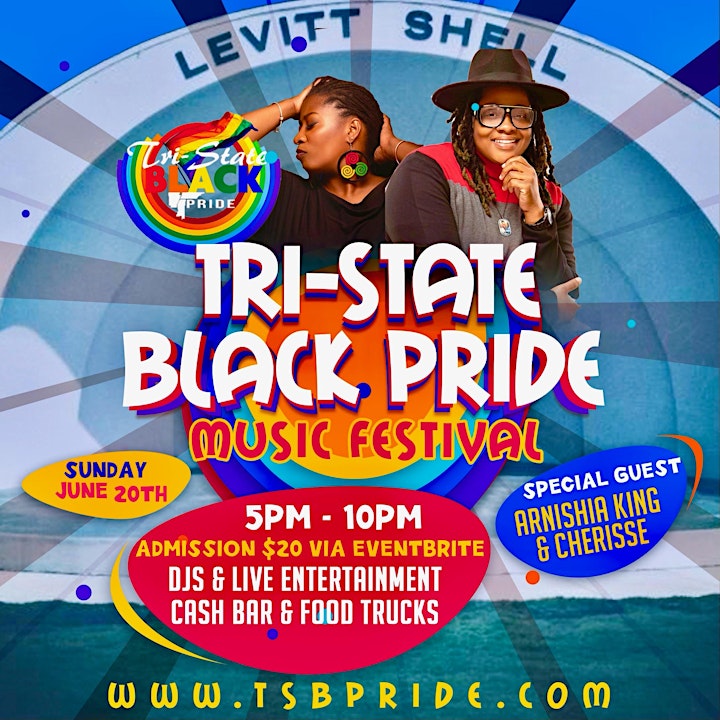 Organizer of TRISTATE BLACK PRIDE MUSIC FESTIVAL @ THE LEVITT SHELL IN OVERTON PARK
TriState Black Pride's mission showcases unity and pride by promoting equality/inclusion, human rights, education, outreach, arts, and culture of the Memphis and Mid-South's LGBTQ community and allies. 
The Cathedral Foundation Inc., is a charitable resource organization that supports education, health, culture and social services.  The organization's goal is to ensure that individuals of all backgrounds have the opportunity to build healthy productive and inspiring lives.