Tristan Eaton: All At Once celebrates 25 years of art and design by the artist
About this event
CURRENT EXHIBITIONS
TRISTAN EATON: ALL AT ONCE (Extended through October 31, 2021)
The Long Beach Museum of Art debuts the first solo Museum exhibition by renowned artist, graphic designer and illustrator Tristan Eaton. All At Once presents a 25-year retrospective of the Los Angeles native's work, gathered for the first time.
All At Once spans both floors of the Hartman Pavilion and showcases a comprehensive archive from childhood sketches to newly commissioned and site-specific works. Toy design, illustration, guerrilla street art with Trustocorp, 3D murals, interactive installations and more will leave visitors at the tip of the iceberg.
Special appreciation to The Kenneth T. and Eileen L. Norris Foundation, Bess J. Hodges Foundation, Evalyn M. Bauer Foundation, Josephine Molina & Heather Rudy, and BCM Foundation as lead sponsors of All At Once.
WILLIAM BASINSKI: DLP 1:1 (Through October 3, 2021)
Classically trained musician and avant-garde composer William Basinski has spent over 30 years collecting found sounds, shortwave radio static and system delays on analog tape loops. From these field recordings, Basinski cuts, warps and pieces back together infinite loops of aural meditation.
In 2001, Basinski began digitizing 20 year old archives to discover the tapes themselves disintegrating with each round through the reel-to-reel. The iron oxide particles turned to dust, and silence edged closer as the melodies became obsolete. On September 11, 2001, Basinski completed the digitization of these tapes and simultaneously watched from the rooftop of his Brooklyn loft as devastation buried Manhattan.
DLP 1:1 is part of a four album series titled The Disintegration Loops released in 2002-2003. The last hour of daylight recorded on Basinski's handheld video camera is presented alongside.
GROUP TOURS
Tours are currently self-guided however groups are welcome. Tickets for groups of 7 or more are available for purchase at the front desk. Discounted rates are available at the door for community non-profit organizations. Please contact Visitor Services at karens@lbma.org for further information.
HALF-PRICED FRIDAYS
Admission is half-priced on Fridays. Enter FRIDAY50 at checkout; applicable to Fridays only.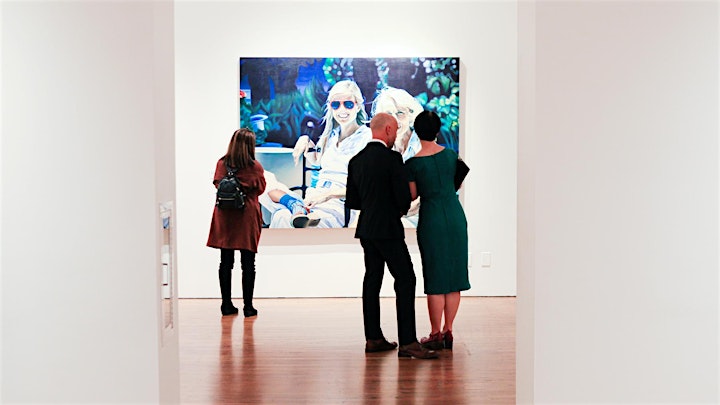 BECOME A MEMBER
LBMA Members receive free admission, access to exclusive previews, and more. Join a dynamic artistic community that celebrates the power of the creative process, the value of art education, and the importance of art. Become a Member today.
DISCLAIMER — Advance online tickets to the Long Beach Museum of Art are NON-REFUNDABLE.
Header photo by Jack Muramatsu / Vinyl Pulse
Date and time
Location
Refund policy