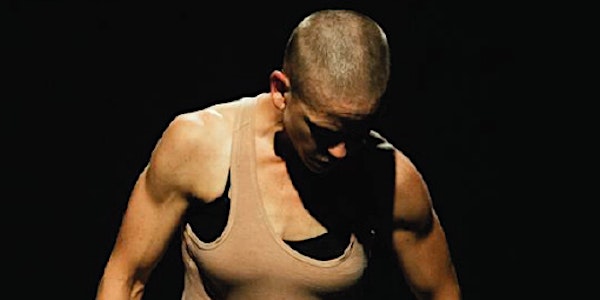 Triskelion Arts' NEVER BEFORE NEVER AGAIN
NEVER BEFORE NEVER AGAIN
When and where
Location
Triskelion Arts' Muriel Schulman Theater 106 Calyer Street Brooklyn, NY 11222
Refund Policy
Contact the organizer to request a refund.
About this event
JANUARY 6 - 25, 2020
Guest curated by The Lovelies
Our goal is to bring together improvisation-based performance artists, to cross-pollinate audiences, and to highlight the awesome and varied possibilities improvisation has to offer. Our festival supports artists who chase the surprises and invitations that come along with improvising for an audience and who approach performance as an experiment rather than a pre-determined idea. We want to provide a platform for viewer and performer to raise questions, to eliminate the tight grip of expectation and to replace it with freedom, risk, and communication.
$18 in advance // $22 at the door
THURSDAY JANUARY 9Dance for PD® Community with The LoveliesGalen Bremer + Zoe RabinowitzJ. BoueyHollis Bartlett and Nattie TrogdonSTäD
FRIDAY JANUARY 10Rachel Mckinstry & Andy DickersonJennifer Nugent
SATURDAY JANUARY 11The Lovelies w. Nattie + KirinJennifer NugentThe Architects w. KirinTHURSDAY JANUARY 16Nicole Wolcott + Omar ZubairWendell GrayTerrence + Harold VogueThe Leftovers (Donnell Oakley, Mei Yamanaka, Hannah Wendel + Sarah Chien)Ani JavianFRIDAY JANUARY 17Troy OgilvieThe Leftovers (Donnell Oakley, Mei Yamanaka, Hannah Wendel + Sarah Chien)Omar Zubair + Ryan Wolfe
SATURDAY JANUARY 18Troy Ogilvieslowdanger
THURSDAY JANUARY 23I.D.A.Galen Bremer + Zoe RabinowitzLadies of Hip-HopLauren CoxBetsy Miller + Matthew Cumbie
FRIDAY JANUARY 24Jesse ZarittThe LoveliesSATURDAY JANUARY 25Jesse ZarittRachel Mckinstry & Andy Dickerson
BOX OFFICE OPENS 730pm.
photo: Ben McKeown