Ivy Room Presents the sensational TRISH TOLEDO, along with Dap Tone recording artist KRIS LAGER at Ivy Room
About this event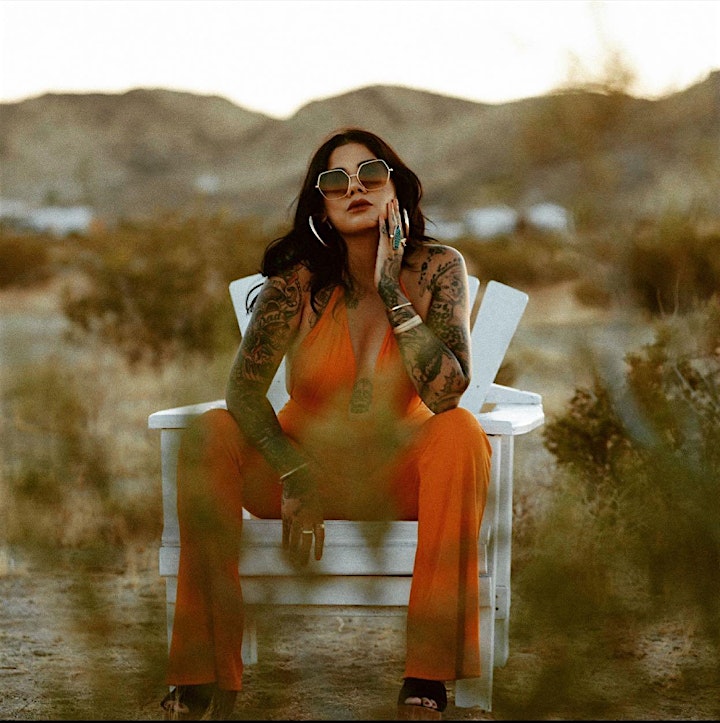 Trish Toledo
Facebook / Soundcloud / Instagram
Born in Carson CA to an a Ecuadorian father and a Guatemalan mother, Trish Toledo is a singer-songwriter who found her interest in music and began singing at the age of 6. Being the youngest in a family with 3 siblings, she was introduced to music genres that had been around long before her time. Her style can be described as soul / 60s, early 70s era music. She has been likened to folks that listen to artists such as Aretha Franklin, Barbara Mason & Brenton Wood. Inspired by her idols & their success in music, Trish practiced and developed her musical skills through her childhood and got her first studio experience at the age of 18. She has continued to record and release material, currently working on her 4th release.
Her live performances have grown into selling out venues, and her loyal fanbase continues to grow.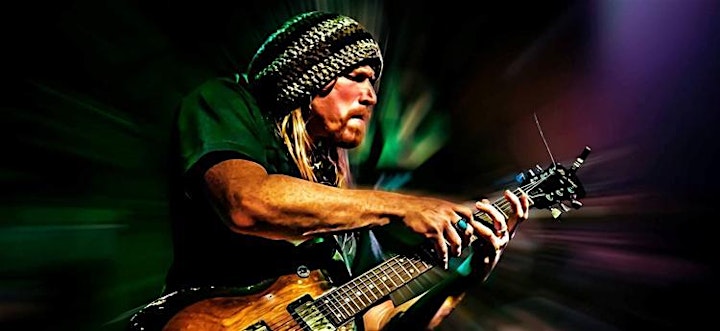 Kris Lager Band
Website / Facebook / Twitter / YouTube / Instagram
For most of Kris Lager's life he has been a traveling musician, a troubadour, who has spent two decades on the road honing his craft and message.
Not only is he one of the funkiest and fiercest blues guitar players you'll ever witness with a uniquely expressive and heartfelt voice. He also crafts uplifting, interactive, and spiritual tunes with a 'Celebrate Life Mantra' that is woven throughout his entire performance.
Kris is a Lincoln, Nebraska native and a family man who has built a reputation for refusing to play by industry rules or pander for awards and accolades. He is truly a one of a kind performer who hits the stage with an intense purpose of uplifting and engaging audiences while delivering his flavorful gumbo of rhythms and melodies.
Kris will also play a little keyboards, shimmy around the stage, attempt to connect with everyone he makes eye contact with, and offer up a healthy dose of his signature 'soul clappin'. This just scratches the surface of a genuine artist who has a powerful vision of what music can do to raise the human spirit and condition. You must see it, hear it, and dig into the vast KLB catalogue for yourself to fully understand and appreciate this musician on a mission.
Kris' longtime musical partner and rhythmic backbone of the group for over 15 years is Mr. John Fairchild AKA Scooby Sha Bo Bo. He brings a hiphop flare to the rootsy compositions and also some funky Beat box, flows, and freestyles. His charm, charisma, and silky smooth beats will make a distinct impression upon your backbone and have you wanting more and more of his signature 'feel good grooves'.
Please plan your next show soon (even if you have to road trip), dial up some jams wherever you stream or listen, and come experience this 'True American Musical Treasure' that is KLB while you still can.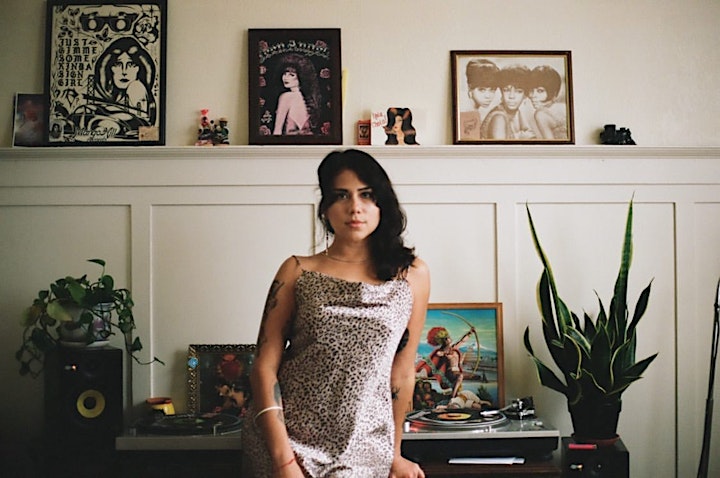 Motown Mami
April Garcia AKA Motown Mami is from the IE and resides in Oakland, CA. She started collecting records in her early teens, mostly Punk then moved on to Soul records in her 20's, stemming from her love for oldies. Motown Mami came about from a soul history instagram project that April created called @motown_mami, which showcases lady crossover & sweet soul singers from the 1960s-1970s.
COVID-19 INFORMATION For our indoor shows only: Proof of vaccination is required for entry. Per the county of Alameda, masks will be required regardless of vaccination status while attending events at the Ivy Room. We appreciate everyone's participation in helping us safely enjoy live shows again.
Accepted forms of proof of vaccination:
-Vaccination Record Card
-CA state QR code: https://myvaccinerecord.cdph.ca.gov/
-Picture of vaccination card that matches ID
Performers
Date and time
Location
Refund policy