Multiple Dates
Tripsitting 101: Learn to Support Others on Their Psychedelic Journeys
Sales Have Ended
Ticket sales have ended
Thank you and look forward to meeting you soon! Feel free to reach out anytime at hello@tripsitters.org.
Sales Have Ended
Ticket sales have ended
Thank you and look forward to meeting you soon! Feel free to reach out anytime at hello@tripsitters.org.
Learn to support others on their psychedelic journeys in an interactive Tripsitting 101 Course designed & hosted by experienced facilitators
About this event
Dates: Saturday & Sunday | April 17-18 | 8AM - 12:30PM PST
Two 4.5-Hour Workshops. One on Saturday and one on Sunday.
One Optional Sharing Circle + Q&A on the following Wednesday, 21st @ 5-6:30PM PST.
_______________________
Pay What You Can: $97 - $147
10% of Collected Funds will be donated to Esperanza Mazateca, an indigenous relief fund.
Scholarships Available Upon Request (Please share your intentions with us at hello@tripsitters.org)
Classes will be recorded and shared with participants so you can watch at your leisure. The optional sharing circle will not be recorded.
_______________________
Testimonials from Past Participants
🍄 "I felt an immediate sense of gratitude by everyone who participated, there were no egos and a strong willingness of people to authentically share their experiences. The instruction was spot on and gave me answers on how to structure and prepare my own sits. The Breakout were a tremendous opportunity to connect, meet, and get to know people first hand. Absolutely fantastic experience!" -- Bill Ranshaw
🍄 "Glad to see so many people eager to learn more about how to hold space and how to create safe spaces. This is such an important work that can benefit so many. It was beautiful to see so many people, in their own individual journeys, coming to share this space together to learn and grow." -- Happy Participant
🍄 "It was beautiful! All facilitators were great space holders and I felt the flow between presentation, break out groups and full group discussion was super fluid. It's wonderful you're bringing people together like this. Seeing such a wide range of experiences and backgrounds and witnessing the scope of what we can offer as psychedelic trip sitters and guides was really heart opening." -- Laura
_______________________
Why this Course?
🍄 Deepen Your Practice and Learn to Support Others
We designed this course for those who are open-minded, humble and service-oriented. You have experienced the healing benefits of psychedelic medicines and want to support others on their journeys. You want to deepen your practice and understanding of how these medicines work on both facilitator and journeyer. Everyone, including experienced psychonauts and facilitators, benefit from being in community, listening to different perspectives, and practicing beginner's mind.
🍄 Connect with a Community of Likeminded People
You will be invited to a private Signal Community and two public slack channels. During the workshops, there will be ample time for breakout rooms where you'll meet and chat with others on similar journeys. You'll be able to discuss psychedelics in a safe, stigma and judgment-free container. This course will allow you to feel more connected and supported.
🍄 Spend Time with Experienced Facilitators
Our facilitators have the collective experience of working with thousands of individuals on their psychedelic journeys. With your best interest at heart, they'll do their best to instill confidence and self-reliance. You'll have time to ask as many questions as you'd like.
_______________________
Here are confirmed guest presenters:
Saturday, 17th -- Bradley @ Chiron Academy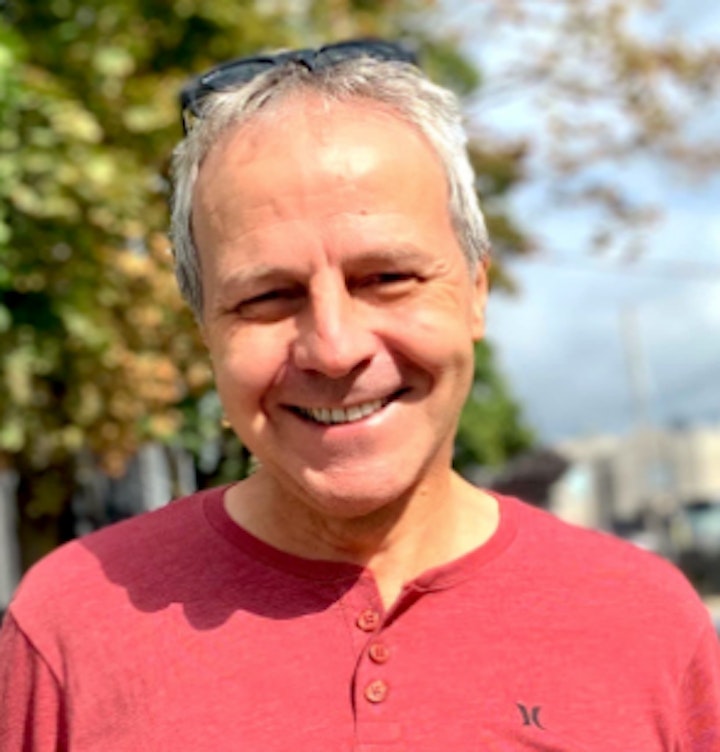 "I spent most of my life creating visions, helping people, building containers for people and walking my own path. This led me to some very interesting avenues and terrains over the years. As a free-range child I spent much of my time creating my own world in ravines, at home and in my mind. My upbringing showed me how resourceful, independent, practical and creative I am.
Like many people, I wasn't really sure how to navigate life through education or work. I experimented with cannabis and psychedelics in my youth and found that they really helped me look inside myself, which became a lifelong passion. As my first love was art, I attended art college but discovered I didn't want to be an artist. So I moved to New York City and attended Columbia University where I discovered a love of learning that I thought had been extinguished in public school. I then went to McGill where I received a BA in political science and history. I was so inspired that I continued on to do a Masters degree at the University of Toronto. I started a company at the dawn of the microcomputer era that was innovative and very successful, but after 15 years I grew tired of it. During this time I co-founded a cycling advocacy group, an autofree cities group and a traffic calming group, and a men's group to name a few.
The part that was missing for me was helping people and using myself as a guide to others. In early 2000 I began a coaching practice where I helped guide my clients to find what they wanted. I began to study psychology and psychotherapy at the Gestalt Institute in 2004. I worked as a registered psychotherapist and coach in Toronto using my skills and experience to help ease my client's suffering. Around 2010 a friend gave me some MDMA. I was impressed at its therapeutic potential. It opened my eyes; finally I had found my calling.
I began experimenting with different psychedelics, often solo journeys, navigating my unconscious and learning from mentors who had vast experience in the space. Around the time I started working with clients with psychedelics I started networking with other therapists doing "the work" and activists who were promoting this healing modality and working to legitimize psychedelic therapy. I started the Toronto Psychedelic Society and encouraged others to create similar organizations in their cities. I am very comfortable networking; I'm a builder of webs connecting people.
I brought therapists in to sit with me for clients and developed new protocols. I met my partner through this experience and since 2019 we have been sitting for clients and polishing our treatment modalities. I was asked to create a training program for psychedelic therapists which is when the Chiron Academy was born. We hold training retreats, ceremonies and group work with psychedelics and look forward to training more therapists in our modalities. We are building a community of like-minded healers who are contributing to positive change in the world."
Saturday 17th -- Melania Lumezanu @ Chiron Academy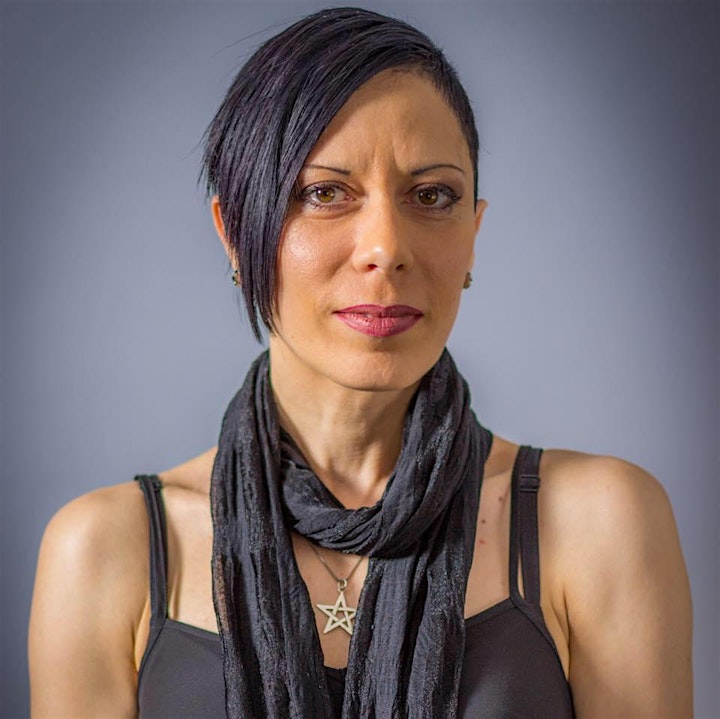 Melania Lumezanu's current therapeutic and healing approach combines over 15 years work experience in the cognitive-behavioural field with her own spiritual/healing journey, by creating a safe container and empowering her clients to access their own healing capacities.
They have co-created several successful protocols, treating three people a week. They have been training therapists in their clinic in Toronto since 2018.
Sunday, 18th -- April Rains @ Guided Tripping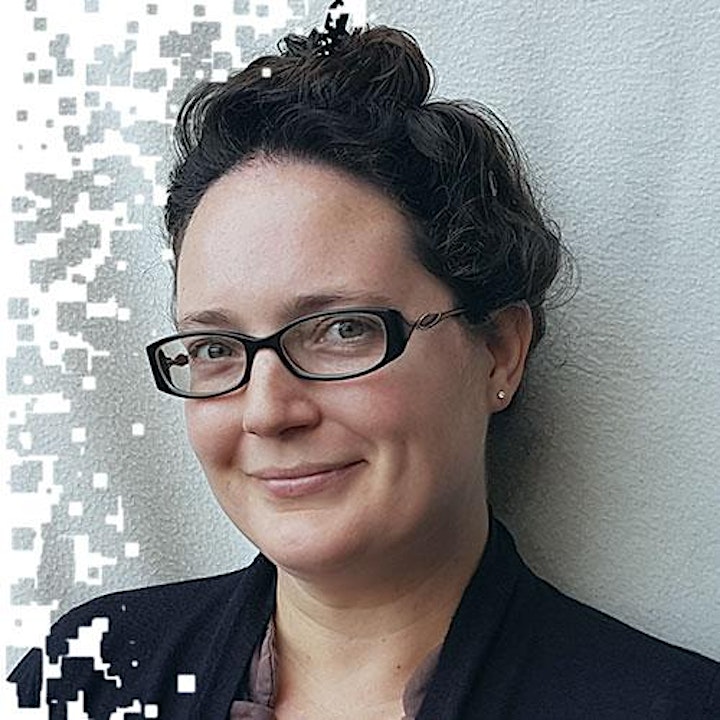 "From an early age, psychedelics and my own inquisitive nature sculpted the person I am today. People find my warm, open, grounded personality and my sense of humor safe and nurturing. My background of naturally rising into the role of den mother to friends experimenting with substances (especially after my own bad trip which made psychedelic research and safety a calling in life) and the years I've spent participating in and facilitating Authentic Relating have coalesced into my practice. As a trip guide, empathy is most important to me. People love the sense that I'm really there with them, wherever they are. They are comforted by my presence and my way of reframing what is happening.
I use the modalities of authentic relating, inverse dream interpretation and visualization, shadow work, embodiment, and guidance from the study of astrophysics and biology. Personally, I engage in therapeutic psychedelic practice, research and analytical thinking, dance, circling, and the happy knowledge that we ain't got it all figured out."
_______________________
Past presenters:
Miriam van Groen (Guided Tripping & Guild of Guides)
Sarah Hope (Forest Medicine Coaching)
_______________________
What You'll Learn About
Preparing Yourself and Others
Code of Ethics
Self-care Practices
Microdosing
The Somatic Approach
Trauma-informed Language
Boundaries, Safety, Consent, Choice, and Agency
Creating an Ideal Setting
Creating a Ceremonial Space
1-on-1 vs. Group Ceremonies
A Holistic Approach to Integration
Creating and Hosting Integration Circles
_______________________
Who is this Course For?
🙋‍♂️ Doctors, Nurses, Therapists
🙋 Coaches, Bodyworkers, Yoga Teachers, Meditators
🙋‍♂️ Mushroom Entrepreneurs, Cultivators, Product Creators
🙋 Retreat Organizers and Facilitators
🙋‍♂️ Counselors, Social Workers
🙋 Those who want to support their family, friends, and community
🙋‍♂️ Those looking for an opportunity to ask questions
_______________________
⚠️ Reminder ⚠️ Important ticketing announcement:
PLEASE CHECK YOUR CONFIRMATION EMAIL FROM EVENTBRITE WHEN YOU PURCHASE A TICKET. CONFIRMATION IS SENT TO THE EMAIL YOU USED TO REGISTER FOR THIS TICKET. KEEP AN EYE OUT FOR TWO EMAILS FROM TRIPSITTERS WITH DETAILS INCLUDING ZOOM LINK AND ALL OF THE INFORMATION FOR THE COURSE.
_______________________
No Refunds, Ticket Sales are Final
_______________________
Course organized by Tripsitters and Truffles Therapy.
For any questions or comments, feel free to reach out at hello@tripsitters.org.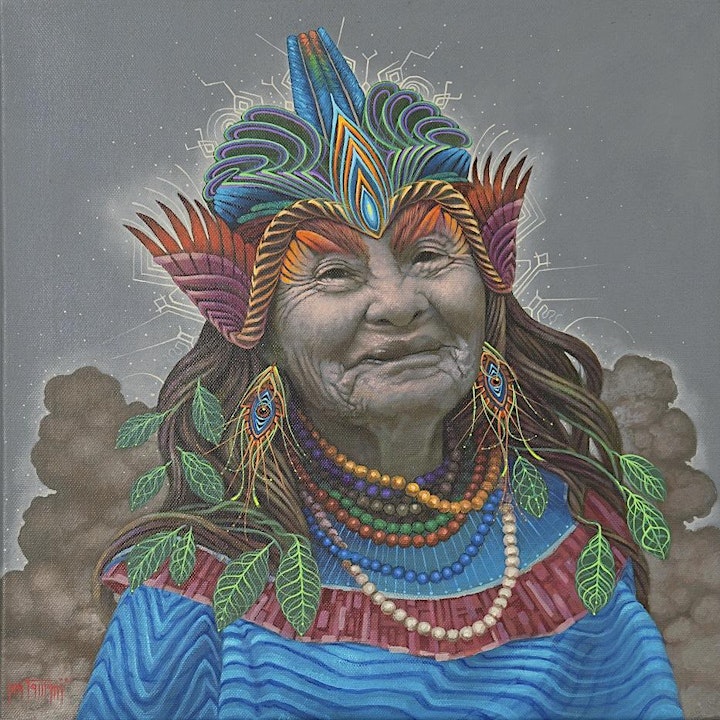 Organizer of Tripsitting 101: Learn to Support Others on Their Psychedelic Journeys