Triple your Networking Impact - Make 1 Hour Do the Work of 3
Description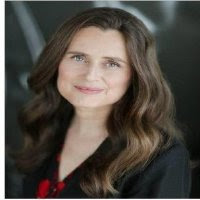 Do you stumble over what to say and when? Do you struggle to command a room? Are you promoting your business the wrong way by what you say?
Learn from the expert, Catherine Steele how to use personal space, body language, and speech patterns to triple your networking success.
You will learn and walk away with;
Actionable networking strategies

Understand how to use your personal space for business

Learn how to use body language and speech patterns to promote
Catherine has used her special listening and speaking skills as a teacher trainer at a prestigious college in Vancouver, as a voice over actor with the federal government of Canada, and as a language coach with over 7,000 international clients. This career path lead her to open her own business in 2014 as a pronunciation coach for internationally-trained professionals - English Pronunciation For Success.
"I met Catherine in San Diego at a conference and we were just chatting and learning more about each other's businesses and on the way to dinner she helped me to actually figure out how I can pronounce Ws, which is huge since consider I've been here for fourteen years... By the time we reached the dinner I could actually pronounce ...the Ws ...which was huge. So I highly recommend Catherine for anybody who has issues with pronouncing either certain words or certain sounds. It's just amazing. Especially the speed, how fast you can correct your pronunciation". Martin Voslar - Iron Lab Strength and Conditioning
Event Schedule
6:45 pm - Doors open
7:00 pm - Welcome
7:05 -7:20 pm - Win, Win Networking - Nurture Your Network - Pre- Presentation Prep
7:20 - 7:35 pm - Epic Body Designs Peter Ellingson - Health & Fitness Focus
7:35 - 7:45 pm - Break
7:45 - 8:45 pm Speaker Presentation Featuring:
Catherine Steele- English Pronunciation For Success.
8:45 - 9:00 pm - Wrap Up & Draws
Only $10/pp Bring a friend FREE!