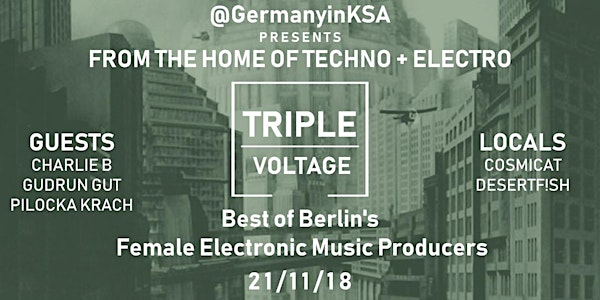 Triple Voltage ... 1!
Description
Gleam and the Consulate General of Germany are hosting a night of cutting-edge, live electronic music featuring the best of Berlin's female producers. Local talents will provide support for the incoming guests. The night will have a variety of styles for a full electronic experience.
---
Message from the Consul General of Germany:
I love to promote the cultural exchange between Saudi Arabia and Germany. We organize varied activities to contribute to this goal, and this time, our DJ friends from Berlin - legendary Gudrun Gut, Pilocka Krach and Charlie Spiegelfeld - fly into Jeddah to join forces with two local DJs for an unforgettable evening.
---
---
When this event is fully booked, you may put yourself on the waiting list, or check music.gcgjed.org for Triple Voltage Squared and possible other events
---
---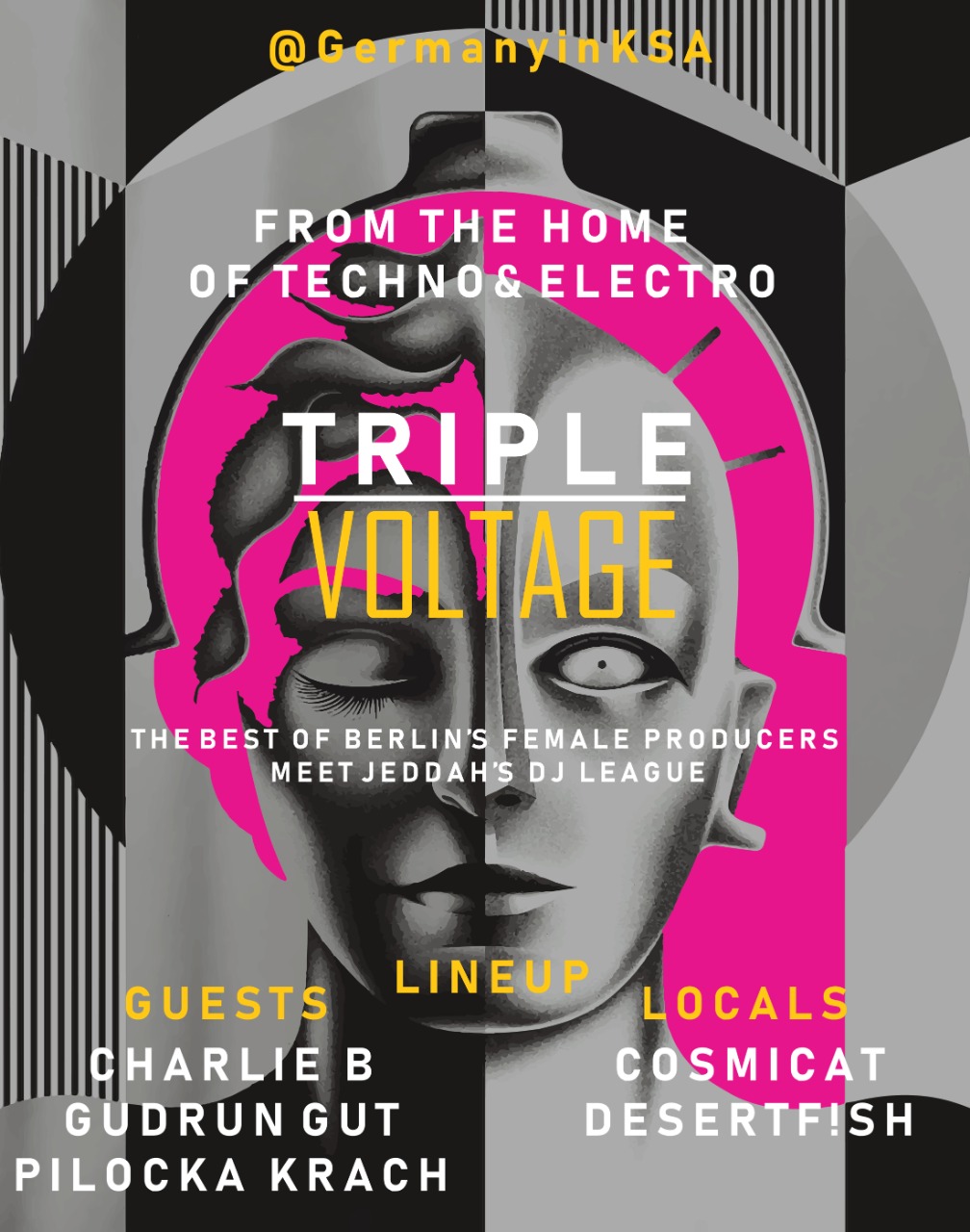 ---
Registration is required - Limited availability -
No photos or social media posts.