An annual menstrual product drive benefitting local nonprofits dedicated to working with women.
About this event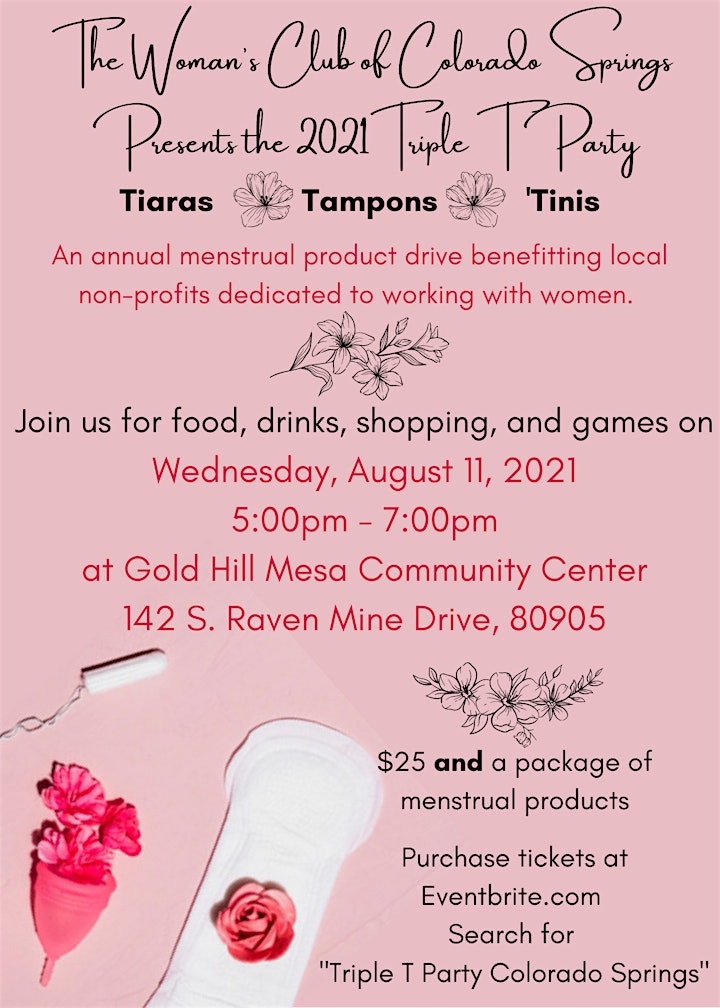 Organizer of Triple T Party Colorado Springs
The Woman's Club of Colorado Springs was organized in 1902 and became a part of the General Federation of Women's Clubs in 1904. We come together as unique individuals, with a variety of talents, dedicated to community improvement through volunteer service, fundraising and donations.  We support a variety of non-profits including: Early Connections Learning Centers, The Empty Stocking Fund, The Home Front Cares, Meadow's Park Community Center, Partners in Housing, Ronald McDonald House, Scholarships for Colorado College women students and more.
We offer programs of interest to enrich our members and community that include the Arts, Conservation, Education, Home Life, International Affairs, and Public Affairs. If you are looking for connections to your community, are interested in meeting new friends, are searching for personal growth and enrichment come join us. We are always looking for vibrant women who want to make a difference in their community!