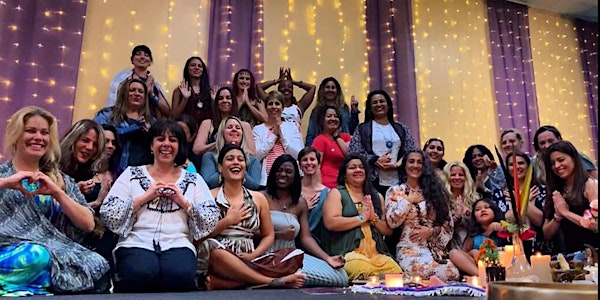 Triple Goddess New Moon Women's Circle
When and where
Location
Peace Heal Grow 1419A East Commercial Boulevard Oakland Park, FL 33334
Refund Policy
Refunds up to 1 day before event
Description
Join us for a powerful night of intention, healing, and connection as we gather for May's New Moon in Taurus 2019.
The Taurus New Moon Energies call for our need to feel safe and stable, while learning to accept changes, To stay grounded, and connected, and not attach the material things.
Join the sisterhood with
Michelle Rassner Cash
and
Samantha Marcum
, as we are honored to hold such Sacred space for you.
When Women gather in circles, we allow ourselves to be seen, heard, and supported. This is how we all heal. It is a blessing for not only those who are in physical attendance, but for all who are connected to the Sisters in our Sacred Circle.
Michelle, and Samantha are excited to blend their passions, gifts, healing arts and love in this Sacred Circle for the Sisterhood and Divine Mother Earth. This evening will also be a special Blessing for each of you to anchor in your intentions for the upcoming year, as you release old patterns and programs that may be weighing you down.
We have all collectively had intense Transformational experiences with storms of our External and Internal World. These have shaken and awakened us to a new reality of our lives and purpose.
This is a powerful time to join in Sacred Space for a connection with Sister Love. As we open our hearts, relax our minds, rest our body, we connect for a unified feeling of Oneness.
The Divine Mother is evolving quickly and the Divine Feminine Frequencies within us are being activated to enhance our lives on every level. We are being Gifted to Evolve, Create and
Manifest our Dreams, Passions, and Step into our power.
Empower and Inspire your Divine Presence to be the active Essence of your Journey, while supporting the journey of your sisters. We are all just walking each other home.
The night will consist of-
Intention Setting & Releasing
Energetic Clearing and Saging
Bindi & 3rd Eye Activation
Chanting and Medicine Music
Divine Feminine Transmissions
Please bring anything that you would like to charge in the circle, or any offerings to adorn (flowers, candles) as well as any photos of any Sisters that you would like to honor
This event is sure to sell out again!
Space is limited Please reserve your Sacred Space in advance.