'Triple Divide' — San Francisco screening and Q&A with the filmmakers

Monday, September 8, 2014 from 6:30 PM to 8:30 PM (PDT)
Event Details
For Immediate Release: August 30, 2014
Contact: Melissa Troutman, melissa@publicherald.org, 724-388-0464
Controversial Fracking Documentary Appears in California
Investigative News Team Covers Water Contamination in 'Triple Divide'

Californians will have a chance to see Triple Divide, a documentary by Public Herald nonprofit journalists Joshua Pribanic and Melissa Troutman, as the two screen the film across the state over the next few weeks.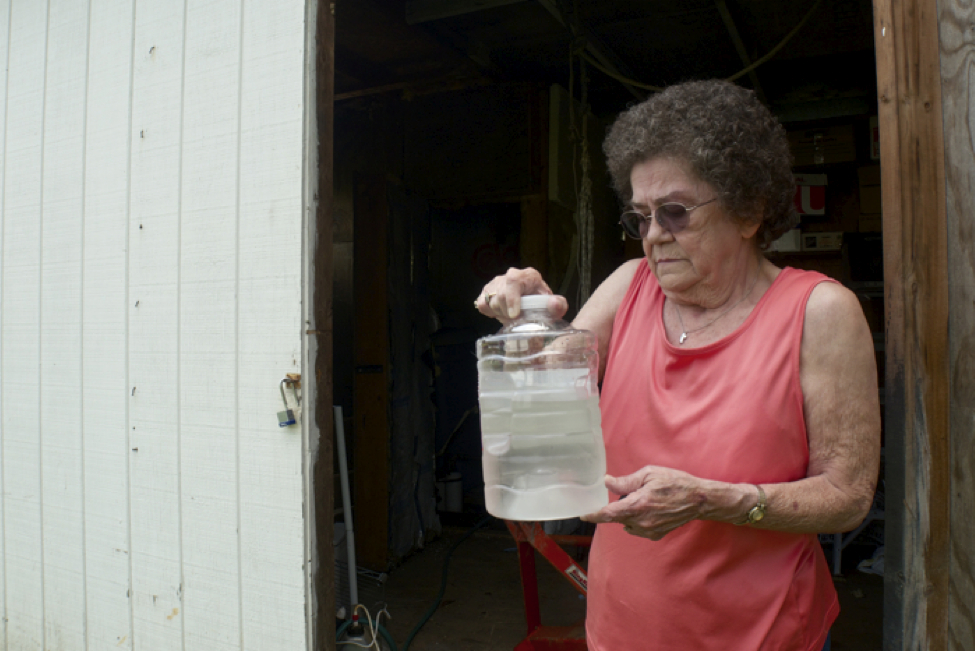 [Judy tells Public Herald about her water woes since Marcellus drilling and fracking on her neighbor's property, 450 feet from her water well, in Triple Divide. © Public Herald]

Triple Divide has been called "a bombshell" and "the best documentary on fracking." According to the filmmakers their original reports characterize how the state 'world-class regulations' fail to protect people, communities, and the environment.

"The public isn't seeing the full impacts to water from fracking either in California or any other state because regulators are mismanaging data, and decisions are made based on politics instead of science," says Pribanic. "The water impacts we encountered in Triple Divide are systemic, they're not isolated to a single state, but the public can learn from these experiences to protect their drinking water supplies.


Pribanic and Troutman are touring their documentary across the U.S. after winning a grant from the California-based nonprofit Investigative News Network, with support from the James L. Knight Foundation and Tesla Motors. They'll drive over 10,000 miles in a Tesla Model S, a long-range, all-electric sedan, and use Tesla's nationwide Supercharger network where the car can be quickly recharged for free. Their goal is to cross the U.S. using zero gasoline and emitting zero greenhouse gas pollution.

The journalists aim to bring together people on any side of the issue to discuss solutions. "Pennsylvania has some of the best environmental laws in the country, but clearly it's not enough," says Troutman.  "Major problems like the 'Pressure Bulb' effect from fracking, introduced in Triple Divide, can change California's seismic activity but still aren't a part of state or federal regulations at all."

Academy Award-nominated actor Mark Ruffalo co-narrates the documentary and added his voice to the project after seeing the film just weeks before its release in March 2013.  Ruffalo's nonprofit Water Defense investigates water testing and protection measures. He's also co-founder of the Solutions Project.

Triple Divide's namesake, the triple continental divide in Pennsylvania, is one of four highly unique watersheds in North America where three major rivers begin and flow to separate parts of the continent, providing drinking water for millions of people downstream.

"This film is the shocking truth about how water and energy connect us all," said Troutman.

The filmmakers will attend all California screenings for discussion. Catch them Aug. 28th at 7:00 p.m, Santa Cruz/Live Oak Grange; Aug. 29th at 7 p.m. hosted by Aromas Grange Hall; Sept. 3rd at 6 p.m., VFW Hall in San Juan Bautista; Sept. 4th at 6 p.m., Measure J Campaign Headquarters in Hollister; Sept. 5th at 7:00 p.m. at Fresno City College, Forum Hall 101; Sept. 6th at 6:00 p.m. at Coffee Bandits in Merced; Sept. 7th, 6:00 p.m. at Pageant Theater in Chico; and Sept. 8th, 6:00 p.m. at Ninth Street Independent Film Center in San Francisco.

For a detailed list, visit http://tripledividefilm.org/screenings.  For video clips seeTripleDivideFilm.org and stay tuned@PublicHerald with #TripleDivide.

For a detailed list, visit http://tripledividefilm.org/screenings.  For video clips seeTripleDivideFilm.org and stay tuned@PublicHerald with #TripleDivide.
TRAILER, STILLS, AND REVIEWS
Have questions about 'Triple Divide' — San Francisco screening and Q&A with the filmmakers?
Contact Public Herald
Organizer
Public Herald is a nonprofit organization dedicated to investigative journalism in the public interest. Our independent group of journalists and artists work with communities who face challenging conditions to tell their stories through engaging online journalism and multimedia projects. We are focused on accountability where people are silenced by the abuse of power from government, industry, social or environmental circumstances.