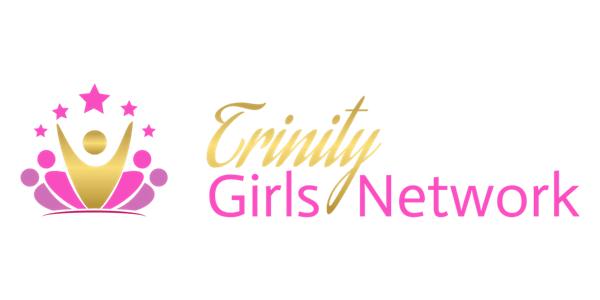 Trinity Girls Network Presents "The Presidential LifeTime Achievement Award"
When and where
Location
Atlanta City Hall 55 Trinity Avenue SW Atlanta, GA 30303
Description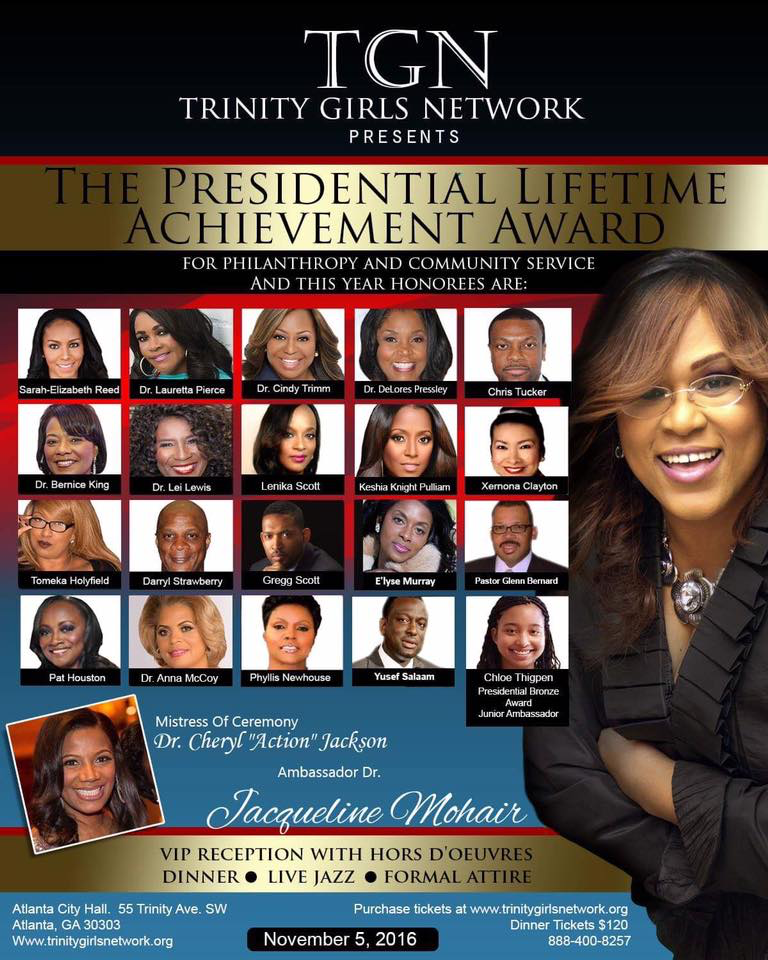 We are excited and proud to announce the first Trinity Girls Network Gala! We join the President of the United States in recognizing leaders who consistently give of their time to make a difference in the lives of others, those who strengthen and inspire others to make America a great nation.
The Trinity Girls Network is delighted to introduce the honorees for our 2016 Presidential Life Time Achievement Award. They are phenomenal people and we are honored to present this award to them as past and present philanthropist and community leaders in the Atlanta area. The honorees are:
Pat Houston-Sister-n-Law, Executive Manger of the Late Whitney Houston
Tomeka Holyfield-Red Carpet Mogul
Phaedra Parks -Bravo Reality Star & Attorney
Darryl Strawberry - Baseball Hall of Fame
Xernona Clayton -Political Activists in Atlanta
Sarah Elizabeth Reed -Wife of Atlanta Mayor Kasim Reed an Attorney and Real Estate Developer
Chris Tucker - Comedian & Actor
Dr. Bernice King -The daughter the Late Dr. Martin Luther King and President of The King Foundation
Margie Harvey - The wife of Steve Harvey & Vice President of the Margie Harvey Foundation for Girls
Dr. Lee Lewis-Women of Wealth
Lauretta Pierce-Covenant Cookies
E'lyse Murray- E'lyse Murray Lupus Foundation & Board of Director of The Pantry Project
Myles & Delana Rutherford- Pastors of Worship with Wonders Church - TLC Sisterhood Program Show
Dr. Cindy Trimm- Cindy Trimm Ministries
Pastor Glenn B. Allen
Phyllis NewHouse-CEO founder of Xtreme Solutions, Inc.
Dr. Anna McCoy - Urban America
Yusef Salaam

Each recipient will receive a Letter from President Barak Obama commending their achievements and a certificate of service.
The gala will take place on November 5, 2016, at the Atlanta City Hall, 68 Mitchell St. Sw, Atlanta, Georgia at 6pm. We would love for you to be a part of this Grand Celebration. There will be endless opportunities to mix, mingle, network, and enjoy the testimonies of these amazing people, and others.