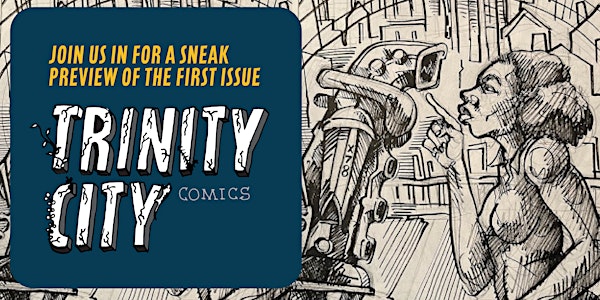 Trinity City Comics Sneak Preview
Learn how comic books can help young people explore and engage with social justice issues.
About this event
Join us in for a sneak preview of the first issue of TRINITY CITY Comics!
Created with and for teens, TRINITY CITY explores issues of social justice, climate change, and the power of young people to create a better world. Issue #1 will be available in January 2023. Learn more about how your Louisiana youth organization, school or program can host a TRINITY CITY youth workshop at no cost. Space is limited!
If you cannot attend the sneak preview but want to learn more, choose a "Cannot Make It But Super Interested" ticket rather than General Admission. We will follow up with you.
Lagniappe: Each attendee will be eligible to enter a raffle for exclusive Trinity City Comic art.
Trinity City #1 is funded by South Arts Alliance, Alternate ROOTS, Fertel Foundation, New Orleans Jazz and Heritage Foundation, Platforms Fund, Ford Foundation, and 103 donors.