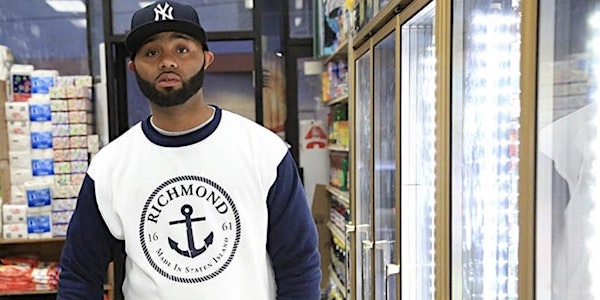 Trife Diesel & DJ M80, with Vinylistics Crew & Kode Red
Location
The State House
310 State St
New Haven, CT 06510
Trife Diesel(AKA: Trife Da God), Wu-Tang Clan affiliate & Ghostface Killah protégé brings the heat with help from DJ M80
About this event
Trife Diesel (Theodore Girard Bailey), also known as: Trife Da God is an affiliate of The Wu-Tang Clan; protégé and lifelong associate of Ghostface Killah. The Staten-Island born emcee is also an active member of Hip-Hop groups; "T.M.F" & "Theodore Unit" of the Stapleton neighborhood.
His career was initiated in 1999, when he was introduced to Ghostface by his bestfriend "Salabean"(Ghostface Killas' brother), and rhymed for him at the park by his apartment building. Shortly after, he appeared on Shyheim The Rugged Childs' album: "Manchild,"on the song entitled: "One Life To Live," and was later invited to Miami by Ghostface killah to work on the "Bullet proof Wallets" album. These early accomplishments led Trife to Participate in many other projects coinciding with Ghostface, and even joining him touring over seas and across the world(The Adult Swim Tour, The Wu-Tang Rock The Bells Tour,The Boost Mobile Tour, Coachella & more). Aside from his career launch with Ghostface & The Wu-Tang Clan, Trife has also collaborated with artists such as; Ali & Gipp, Bone Crusher, Saigon, Jae Millz, Tragedy Khadafi, Black Thought, Nate Dogg, Termanology, AC, and Tru Life.His most recognized, prized feature was on: 'Ooh Wee', the lead-single from Mark Ronson's debut album: "Here Comes The Fuzz;" Which included artists: Ghostface Killah & Nate Dogg. His debut album: "Better late than never;" solidified his knowledge and experiences he gained from his earlier years of work, and his strengths are even more so displayed on his recent follow up album "Project Pope 2." As a whole, Trife Diesel is a hip-hop prodigy, and a prized gem of the "forgotten borough": Staten Island.
Elm City's Vinylistics Crew, a band of veteran area djs committed to all things wax and analog, team up with local up-n-coming M.C. Kode Red to get things going.