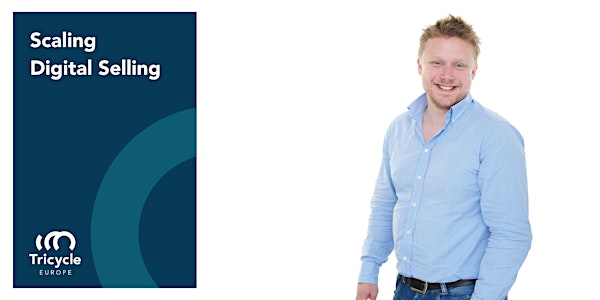 Tricycle Scaling Digital Selling Webinar
Learn how to scale digital selling skills within your organization with Job Thomassen
About this event
Scaling Digital Selling and harnessing its potential are important topics for today's CEOs, CMOs, and Digital Leads. Tailored specifically for the C-suite, Tricycle-Europe is hosting this webinar on Scaling Digital Selling.
Digital sellers and marketers aim to establish a strong online presence of the company and aspire to position the company's content at the front lines to be seen by the target audience, as 89% of business decision-makers make buying decisions based on their online research, using social media as an inherent source of information for making purchase decisions.
This webinar is designed to outline the crucial steps to implement an effective social media strategy that not only sets out a clear procedure across your company to share relevant content with your target audience but also lays the foundation for efficient communication across different departments within your company and how to gain valuable insights about your prospects.
We are experiencing a digital revolution and this digitalisation is rapidly changing the way we do business. As the information gap between buyer and seller is closing, the buyer's journey changes, calling for an entirely new approach to selling. Social Selling is a tactic designed to identify where the buyers stand and influence them earlier in the buying cycle. Sellers who have mastered this tactic are proven to have more business opportunities, more connections with business decision-makers and shorter closing times. 
Tricycle Europe believes that the future will be shaped by how people will use digital tools and social platforms. Therefore, we have been helping technology companies to set the foundation to win in the social space and we would like to help you in the same way.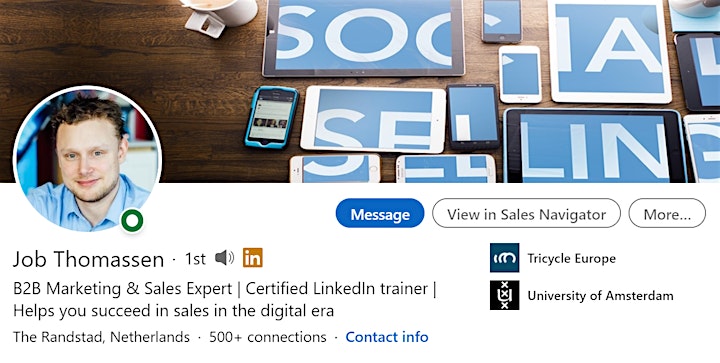 I discovered I have a passion for helping people get more result out of their work and sales. I was and still am curious why some sellers sell more of the same product/service than others without adding extra effort but by working smarter. Why do some companies sell more when there is hardly a difference in the product or service?
So what drives buyers to make their decision?
The behaviour of buyers is changing faster than ever; this means that sellers' behaviour and skillset needs to change faster than ever to stay on top of the game. In my current role at Tricycle, I have the chance to help sellers and sales teams adapt to modern sales techniques and tactics.