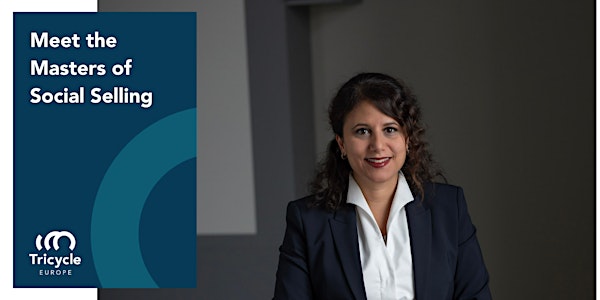 Tricycle Meet the Masters of Social Selling
Employees who master Social Selling play a crucial role in the transition towards a more modern selling strategy.
About this event
Employees who master Social Selling play a crucial role in the transition towards a more modern selling strategy. They are the best ambassadors, setting a standard for their company and encouraging them to adopt social selling techniques actively. This webinar is designed to show how thought leaders are implementing social selling and why you should embrace it.
For our first edition of 2021, we will count on Pelin Karamustafaoglu -- Managing Director Retail Switzerland at Accenture -- as a guest speaker. She will share the virtual floor with Eric Haar -- Senior Social Selling Coach at Tricycle Europe. Pelin will share her success story after adopting a social selling mindset and behaviour. She will also tell us how she adds value to Accenture by showing thought leadership on social media.
The world is standing on the verge of a digital revolution, and this digitalization is rapidly changing the way we do business. As the information gap between buyer and seller is closing, the buyer's journey changes, calling for an entirely new selling approach. Social Selling is a tactic designed to identify where the buyers stand and influence them earlier in the buying cycle. Sellers who have mastered this tactic are proven to have more business opportunities, more connections with business decision-makers and shorter closing times.
At Tricycle Europe, we support organizations worldwide through made-to-measure programs. With our effective and efficient solutions, we have established ourselves as digital coaching experts, assisting companies like Microsoft, Accenture or Philips to excel in the art of Social Selling. We continue to cater to organizations through other services too, offering end-to-end sales support including demand-generation, compliance- and control and tool-based learning.
We believe that the future will be shaped by how people use digital tools and platforms. That is why we enable large technology companies to set the foundation to win in the social space.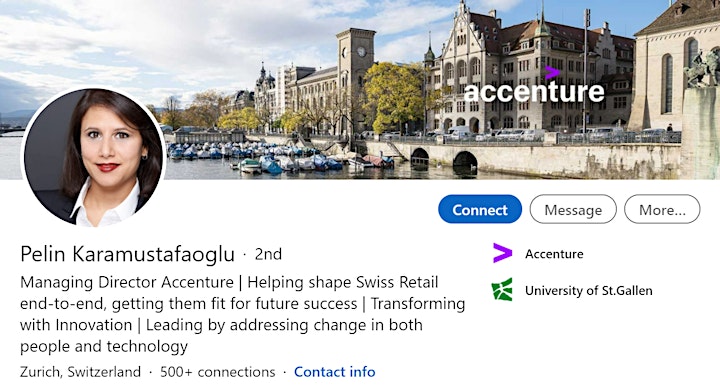 I believe in the power of two things: People and Technology.
I think technology is essential in enabling people to unfold their potential. In order to that, you need to transform mentally and technically.
For me... Transformation is not about technology or becoming fit for the future, it is about supporting people in experience life in a positive way in creating tomorrow.
In my career, I always have embraced change and helped my clients to find their own path on the Transformation Journey and shaped together with them to stay as the market leader.
In my current role as Managing Director for Retail at Accenture, I am driving change for some of the largest Retailers in Switzerland. I am focused to develop an end-to-end view for innovation and competition in a volatile market space.