Description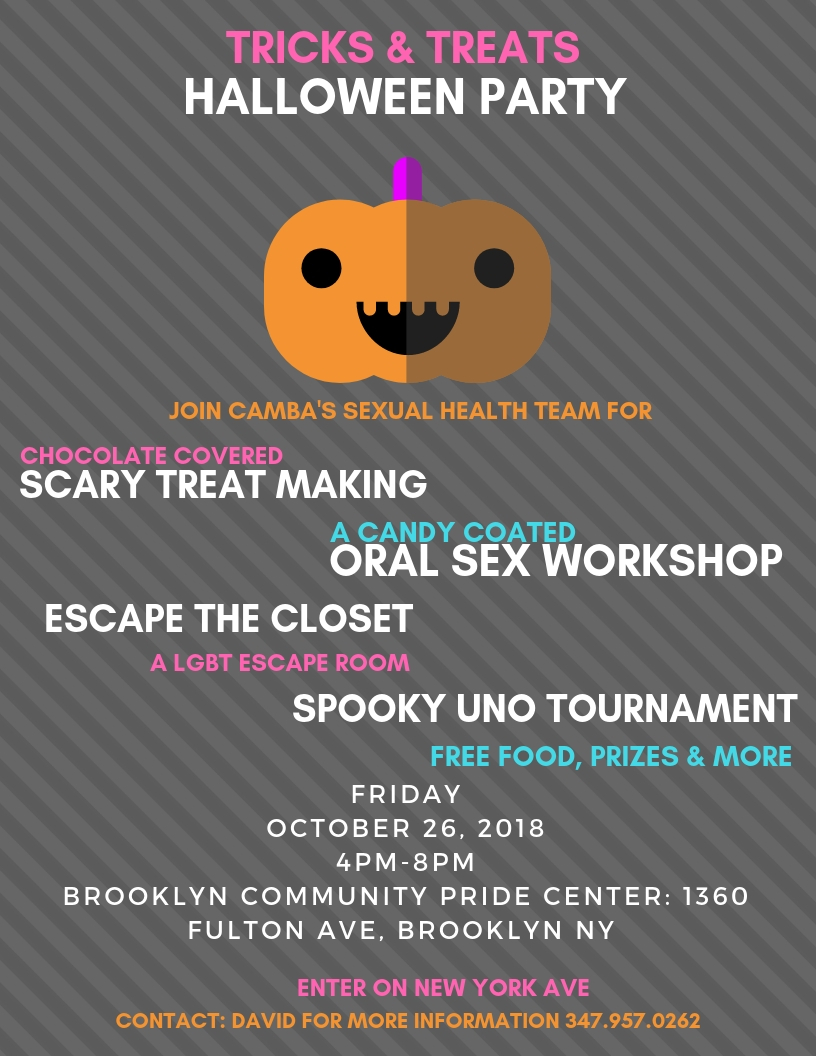 Scary treat making: get creative and turn some everyday snacks into spooky treat!
UNO Tournament: How fast can you get to UNO? Can you survive 4 draw 4 cards and still win? There's only one prize so be fast be right because you will get two for your mistakes in this fast past UNO Tournament
Escape the closet: The LGBT community has been through some scary stuff! Can you face it all and escape the closet and beat the clock? Just like any escape room you will need wits, speed and be able to work as a team and think out of the box to COME OUT!
Workshop: Candy Coated oral sex
Have fun! Stay safe! This workshop is Fun, Informative, educational and funny! Learn ways to stay safe and have a blast! Whatever you're down for fellatio or analingus or both this workshop has you candy coated!
Prizes, Free food, Treats and more!