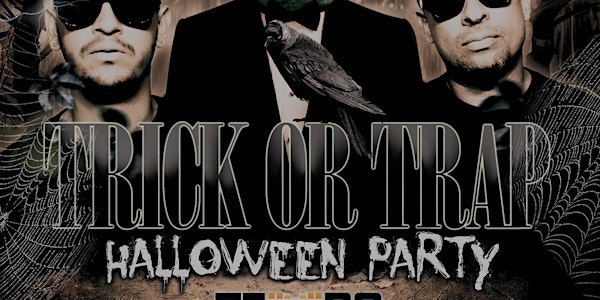 Trick or Trap ft. DAMN FROG LAREDO HALLOWEEN 18+
When and where
Location
Laredo Laredo, TX
Description
Start prepping your Halloween costumes because it's almost time for TRICK OR TRAP. For the first time October 31st, we are coming to taunt Laredo with an event bigger and better than ever before.
DAMN FROG and DAMN FROG MUSIC is the Newest and Hottest EDM party and music project created by two Musical Geniuses. Nelson Diaz or better known as DJ Nelson (Flow Music) and Gabriel Rodriguez Corretjer or better known as Gaby Metalico (Los Metalicos). Their passion for EDM and music in general have allowed them to create this movement that will change the game forever. This new party and music project that has already begun to turn heads has people asking, What or Who is Damn Frog ? DJ Nelson's and his entire teams influence and accomplishments in other genres guarantee that anything he puts his hands on, instantly becomes Platinum Success.
Those aren't the only talents you'll hear at TRICK OR TRAP. There'll be a wide range of genres to dive into this Halloween Night – from Ida Local DJ's Latin jams, Guest DJs from Houston playing Latin House, and much more.
Get your discounted Pre-Sale Tickets NOW!