Sales Have Ended
Ticket sales have ended
Looking forward to seeing you soon!
Sales Have Ended
Ticket sales have ended
Looking forward to seeing you soon!
Description
Tribute is a very special relaxing extended Classic Sound Bath designed to heal your nervous system, rest your body, and connect to your interior space.
Melissa will be utilizing specific techniques and instruments she learned over the past decade to heal herself of anxiety and depression.


For this sound bath, Inner Sounds celebrates five years of business in the Bay Area and is giving back to our community with 100% of the proceeds supporting Bay Area Community Services (BACS) a non-profit that servers those suffering from mental illness & homelessness.

__________
MY SOUND HEALING STORY
When sound healing arrived in my life, I was in a very dark period. My father, an MIT graduate and HP engineer, fell severely mentally ill, seemingly overnight, when he was haphazardly taken off his medication.
During this time, my own anxiety spiked and a fog of depression and grief fell over me.
Until one day.... I randomly heard a crystal bowl and immediately felt my entire nervous system relax and a deep sense of clam. That moment pivoted my own healing journey and I began to self-heal with sound.
Over a period of ten years, I developed a specific formula, an elixr, designed to repair the nervous system, offer a mental repreive, and provide deep physical release. Tribute is the first sound bath to feature this formula.
Many of us share a complicated beginning to our own healing journey. Many of us are working through some tough times.
This sound bath honors the strange mix of dark and, yet, inspiring forces, people, and experiences that pushed our own path forward.
Let's celebrate both sides of the coin.
Let's celebrate Inner Sounds turning five years old. We did IT!
Let's pay it forward and raise $3,000 will directly be used for BART cards, warm jackets, protective rain gear, hotel vouchers, meal gift cards, outreach packets for the Bay Area mentally ill and homeless population.
Let's make a difference. 100% of every ticket sale benefits Bay Area Community Services an incredible Bay Area resource and tireless advocates helping the most vulnerable individuals with mental health issues secure housing, recover, and achieve lasting stability since 1953. YES!

Other ways to participate:
Silent Auction - Unique experiences and items such as a private sound bath or a crystal singing bowl
Donation Matching - Work for a company that does donation matching? Please contact us!
_______________
Meet the Beneficiary: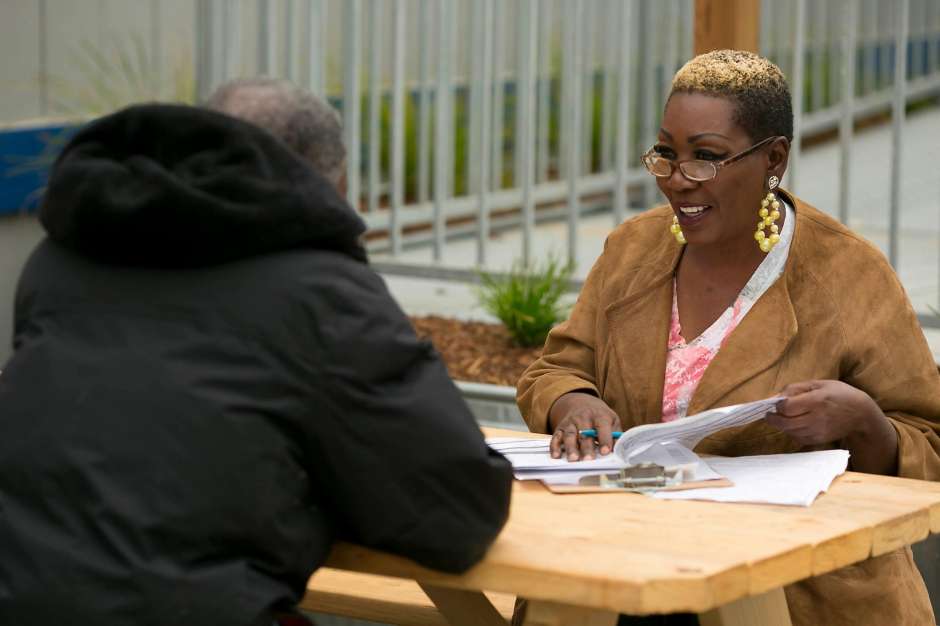 Bay Area Community Services (BACS) mission is to do 'whatever it takes' to uplift our most vulnerable community members, and we break the barriers that hold people back by being tireless advocates. Wether just coming out of jail, recovering from addiction, or needing basic shelter BACS' mental health services and housing first span from the first sign of crisis, during treatment, securing basic necessities, to help every person we serve achieve lasting stability.
Your Support will Directly Fund:
Days of support at our wellness centers, which are an easy and welcoming entry point into the mental health system of care, and where people with serious mental health issues can build community, learn independence, access medications and psychiatry, and participate in wellness groups like yoga.

Days of residence at our crisis residential centers, which are an affordable, community-based alternative to emergency psychiatric hospitalization, with longer-term support through other BACS programs

Protective rain gear, including waterproof shoes

BART and bus tickets, to help people get to mental health appointments, to work, and home

Rental assistance, to help close the gap between

Small denomination gift cards to grocery stores that offer hot meals, like Safeway, Berkeley Bowl, Boston Market

Hotel vouchers for emergency shelter

Outreach packs to help out staff connect with teens who are experiencing their first serious mental break
Please Note:
***Space is limited and this will sell out, please buy your tickets ahead of time. Once a ticket is purchased there are NO REFUNDS but all tickets are transferable, gift it to a friend if you can't make it***
Parking is ample and this venue is wheelchair accessible. More details to come with confirmation of registration.
---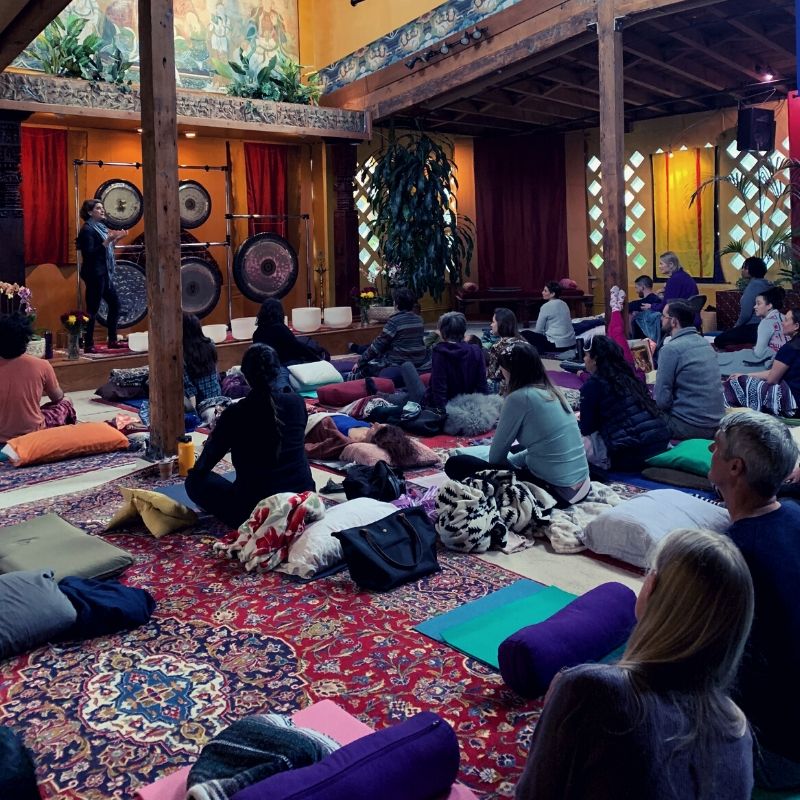 ABOUT THE INNER SOUNDS EXPERIENCE:
Inner Sounds is

100% ACOUSTIC

using high quality, meditative instruments

Inner Sounds is focused

on

restoring the nervous system

through a specific method discovered by Melissa when she used sound to eradicate anxiety and depression from her life.

Each sound bath has a

limited amount of participants to ensure each person has

adequate space, sufficient props, and a distraction free environment.

An usher will guide you to the perfect space for you and your mat,

no more scrambling or squeezing people in.
Experience a deep inner calm through a quiet mind
Release muscular tension

Explore a path of self-discovery and enhance your inuition

Metabolize and release your emotions without effort

Restore your nervous system by nourishing the rest and digest and decreaing fight or flight

Enter meditative states with ease

Feel an elevated mood through boosting of natural opiates

Deeply rest in the Delta brainwavie state and receive an equivalent to a good night's sleep

Journey inward with coloful visuals and dreamlike states.

Feel a sense of harmony and wholeness
Melissa's story ~ Learn more about my story here.
I used sound as therapy to erradicate a vicious cycle of anxiety and depression I experienced after my father fell severely mentall ill. Through utilizing sound as therapy, I was able to retrain my body and mind to rest and create new space to metabolize the traumatic experience of losing my father. It is strange to think my darkest time led to the birth of my passion, service, and desire to help others.


Need more details about what happens at a sound meditation? Learn more here