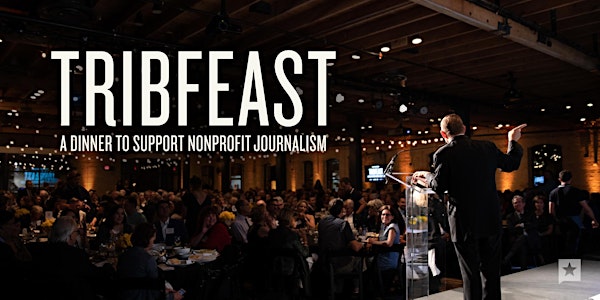 TribFeast: A Dinner To Support Nonprofit Journalism
When and where
Location
Brazos Hall 204 E. 4th St. Austin, TX 78701
Description
** TribFeast is sold out! To be placed on a waitlist should tickets become available, please email festival@texastribune.org.
We're pleased to announce best-selling author and historian Michael Beschloss — one of the most celebrated and thoughtful commentators on the institution of the presidency — will be our guest at this year's TribFeast, in conversation with Texas Tribune CEO Evan Smith.
Beschloss, who is the NBC News presidential historian and a PBS NewsHour contributor, is the author of 10 books, including "The Conquerors: Roosevelt, Truman and the Destruction of Hitler's Germany;" "Presidential Courage: Brave Leaders and How They Changed America;" and, most recently, "Presidents of War: The Epic Story, from 1807 to Modern Times," which was both a New York Times and Wall Street Journal best seller. Heading into another election season, we can think of no one more fitting to put the firehose of news coming out of Washington into proper context.
Tribfeast is one of the exciting events taking place smack in the middle of the 2019 Texas Tribune Festival — which will be bigger and more ambitious than ever, with two full days of amazing programming in downtown Austin, in the shadow of the Texas Capitol.
We hope you will join us for the best TribFeast yet. Proceeds from our fourth annual fundraising dinner to support nonprofit journalism benefit the Tribune's award-winning, game-changing work. It will be a fun room full of thought leaders and philanthropists from across the state, including elected officials and other big names on the festival program.

---
The Texas Tribune Festival brings together some of the biggest names in politics and public policy to explore and discuss the state's and nation's most pressing issues. More information at festival.texastribune.org.

Media support for this event is provided by CultureMap. Though donors and corporate sponsors underwrite The Texas Tribune events, they play no role in determining the content, panelists or line of questioning.