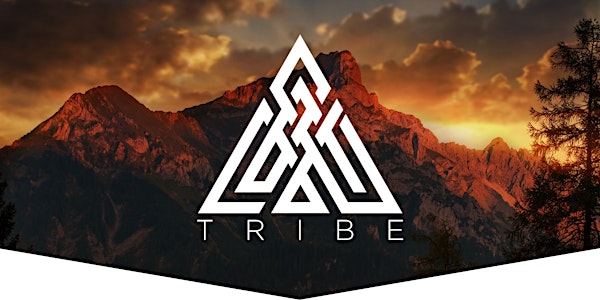 TRIBE | Virtual Men's Intensive w/ JP Pierce, Michael Holt & Dave Burns
Sharpen Your Discipline. Ignite Your Relationship. Embody Your Purpose.
Refund Policy
Contact the organizer to request a refund.
Eventbrite's fee is nonrefundable.
About this event
Living a disciplined life is not easy.
A thriving relationship does not flourish automatically.
And living a purposeful life at our highest potential is a mission of the utmost difficulty.
Progressing seriously in these core areas of life that matter most—self-mastery, relationship, and purpose—requires more than simple intention.
It requires commitment, support, effective principles, and time-tested practices.
This May, the Tribe Men's Community will once more be bringing its world-renowned Men's Intensive online.
This event is your opportunity to face these areas of life fully and take every one to the next level.
The immersive virtual retreat will be rooted in immediate action and real-time practice.
You will be systematically tackling the totality of your life:
Diving into the domains of Purpose and Business,
Sex and Relationship,
and Self-Mastery of body, mind and spirit—
Engaging in hands-on exercises, learning the most effective practices to take into daily life, and getting personalized support through Q+A with experts in their fields.
You will leave the weekend with new clarity, commitment, and concrete tools for every key area of life—
And, most importantly, with a connection to a high-caliber tribe for continued support and accountability in your life's mission.
What is Tribe?
Tribe is an international community of men dedicated to purpose, freedom, and love.
Men have flown in from around the world for Tribe's acclaimed in-person intensives for the last 3 years in the pursuit of excellence and personal growth.
This event provides a virtual opportunity to participate in these one-of-a-kind events.
Space is limited; register today to reserve your spot.
This intensive is for you if...
You're ready to buckle down and sharpen your sword of discipline
You're ready to systematically examine every key area of life — business and purpose, sex and relationship, and self-mastery — and take all of it to the next level
You don't just want more information—you're ready to act
You're seeking clarity, direction, and peace of mind
You want to study and practice with a community of men committed to excellence
Weekend Schedule:
USA | Pacific Time
Friday, May 21: 6PM-9PM PT
Saturday, May 22: 9AM-9PM PT
Sunday, May 23: 9AM-7:30PM PT
USA | Eastern Time
Friday, May 21: 9PM-12AM ET
Saturday, May 22: 12PM-12AM ET
Sunday, May 23: 12PM-10:30PM ET
AUS | Australian Eastern Time
Saturday, May 22: 11AM-2PM AET
Sunday, May 23: 6AM-6PM AET
Monday, May 24: 6AM-4:30PM AET
Meet Your Guides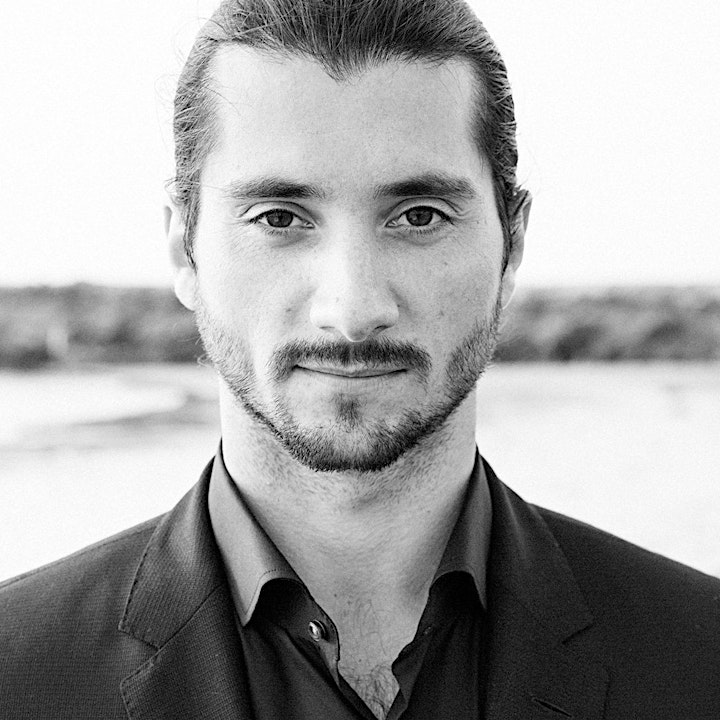 Justin Patrick Pierce
Tribe Leader, Founder of the Yoga of Intimacy and Relationship Consultant
International intimacy teacher and founder of the Yoga of Intimacy, Justin Patrick Pierce offers workshops and private trainings for men and women around the world to help them overcome challenges in relationship, master the embodiments of sexual polarity, and pursue a life of spiritual depth alongside their chosen partner. He and his wife, Londin Angel Winters, are co-teachers and co-authors of the Amazon bestselling book, The Awakened Woman's Guide to Everlasting Love.
Praise
"I am proud to learn from Justin and will continue to call him a friend, colleague and teacher as long as he will let me. If you have an opportunity to learn from this unique man, jump on it. It will alter the direction of your life." - John Wineland, Men's Coach & Intimacy Teacher
"The work that I've done with Justin has transformed and improved me beyond recognition." - Dr. David Bach, Founder of Platypus Institute
"The transformation in my body from working with Justin, even after a few months, was astonishing." - Christopher Sunyata, Masculine Depth Coach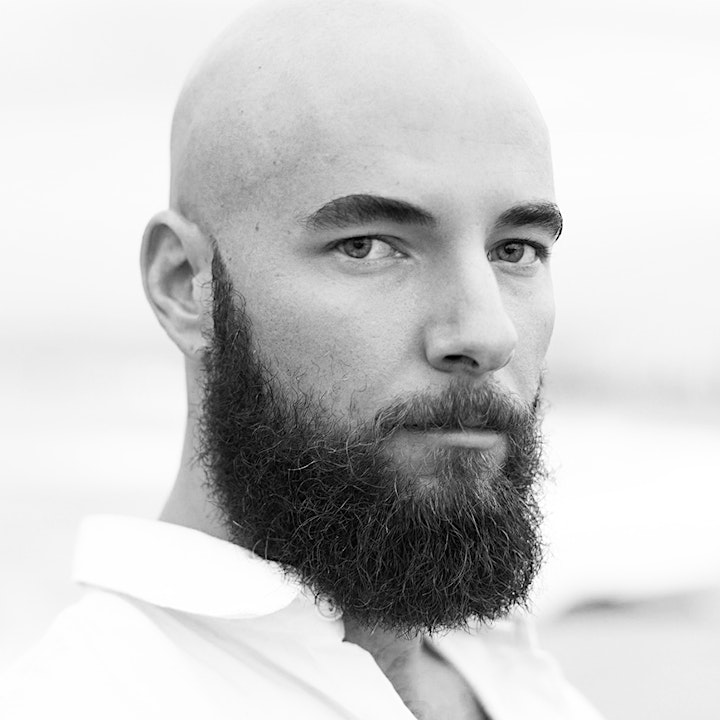 Michael Holt
Tribe Leader, Holistic Health & Mindfulness Instructor
Michael is a guide in vitality and consciousness to some of the most elite performers in the world. His extensive background in meditation, martial arts, western psychology, health and wellness, and exercise science combine to form a unique mind-body pedagogy that is trusted by executives, founders, athletes, artists, and entertainers committed to excellence in all areas of their lives. He resides in Venice, California, where he devotes his time outside of his private practice and group facilitation to meditation, martial arts and wellness study, writing, and shamanic training.
Praise
"It's impossible to measure the profound impact Michael has on my life. He's helped me slay dragons in my mind and find peace. I am forever grateful." - Amit Kapur, Entrepreneur
"An attempt to put into words how much Michael Holt has helped literally every aspect of my life would be a disservice to his work. Working with Michael has irreversibly changed me, full stop." - Augustus Schiff, Screenwriter
"Working with Michael is cathartic at first and then continually more rewarding over time. It is a shock to the system at first, a shock I didn't know I needed. I can whole heartedly say he has changed who I am for the better." - Abe Mitchell, Actor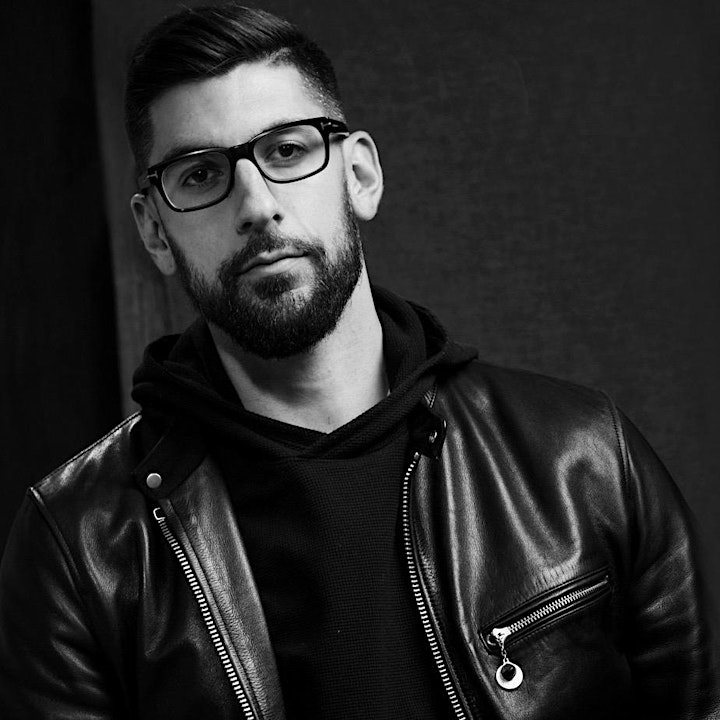 Dave Burns
Tribe Leader, Executive Coach & Conscious Business Advisor
An active angel investor, advisor, writer and coach, Dave Burns supports leaders internationally in the pursuit of self-actualization. With a special focus on the realm of business, his work seeks to bring the best of both Eastern and Western wisdom traditions fully into the modern world. He lives in Central America with his wife, where he dedicates his mornings and evenings to the study of nature, books, and the art of marriage.
Praise
"I have done an incredible amount of work with some of the best coaches, teachers, and mentors. My work with Dave has eclipsed them all. I have never worked with anyone with such grounding insight and integrity."- Wally Hines, CEO at basically
"I had worked with other world-class coaches before, but not one compares to Dave in the depth of his incisiveness, insightfulness or emotional intelligence. I can not recommend him wholeheartedly enough." - Jaimie Crooks, Founder at Definitely Definitely
"Dave Burns is the alchemist we all need on our side. I really believe that anything you can imagine, he can help make happen. He has inspired me far beyond what I could've ever done myself." - Jonathan Maxim, Managing Director at K&J Growth
What People Are Saying About Tribe
"The Tribe intensive shook me deeply. Within the context of a tribe of committed men, I got clarity and insight into contours of my being and purpose that were previously inaccessible. But the true measure of a workshop is its long-term impact. Now, more than a year later, effects of that weekend continue to ripple outward in my life in ways that regularly bring me to my knees with gratitude." - Devin Gleeson
"I took back with me this sense that I had pushed a limit, that I had gone farther within myself than ever before, and that I had brought out parts of myself to the other men at the event that I had kept hidden since childhood. I now feel enlarged, like I occupy more space in my life and self. I felt like I walked away from this event feeling released into full masculinity, full manhood." - Phillip Leslie
"I've done personal development workshops from Tony Robbins to Mankind Project. This has been one of the most impactful. The depth of connection they're able to establish in just a few short days is profound. The tools they provided me with have changed my life dramatically. I highly recommend anyone in the realm of men's work or personal development find a way to one of these events." - Jackson Hardin
"The Tribe awakened a masculine power in me I didn't even know existed." - Augustus Schiff
"I found Tribe's men's intensive challenging, uncomfortable and deeply rewarding. Initially, I wondered if the intensive would impose a top down, societally fabricated caricature of masculinity. Instead, I found the intensive a call to discover what authentic masculinity means to you, as an individual; embodied with depth and integrity by the teachers who live what they speak." - Logan Friend
"I have since felt a true realignment within my whole being, one that has reoriented myself into true service within this lifetime, serving for the greater good for all beings."- Tom Corsile
FAQs
Where is the virtual intensive held?
The bulk of the intensive will be held on Zoom.
However, multiple portions of the weekend will involve stepping away from the screen for deliberate practices outdoors or in one's home.
What is included in this course?
This is a 2-night, 2-day intensive .
All participants are required to be present for ALL sessions, without exceptions. There will be formal breaks for lunch, dinner and rest periods, but the majority of the time will be filled with specific practices and instruction.
Is this like a long webinar?
No. This weekend will be immersive, hands-on, and experience-based.
All participants are required to show up fully present, with stable wifi and cameras on. Observation without participation is not an option.
What if I can only make it to part of the weekend—can I still come?
No. All participants will be clearing their schedules for the full duration of the program, and will be present and on time for every session.
That also means canceling any potential calls or distractions, and being willing to "unplug" during session hours to be 100% present.
Can I come to try out a portion of the weekend, and then decide if I want to continue?
No. This weekend is a full commitment, in advance. If you attend, you are committing to show up fully as a part of the group from beginning to end.
Still have questions?
If you have any questions that are not covered in the FAQ above, feel free to email us at support@tribemenscommunity.com.