Description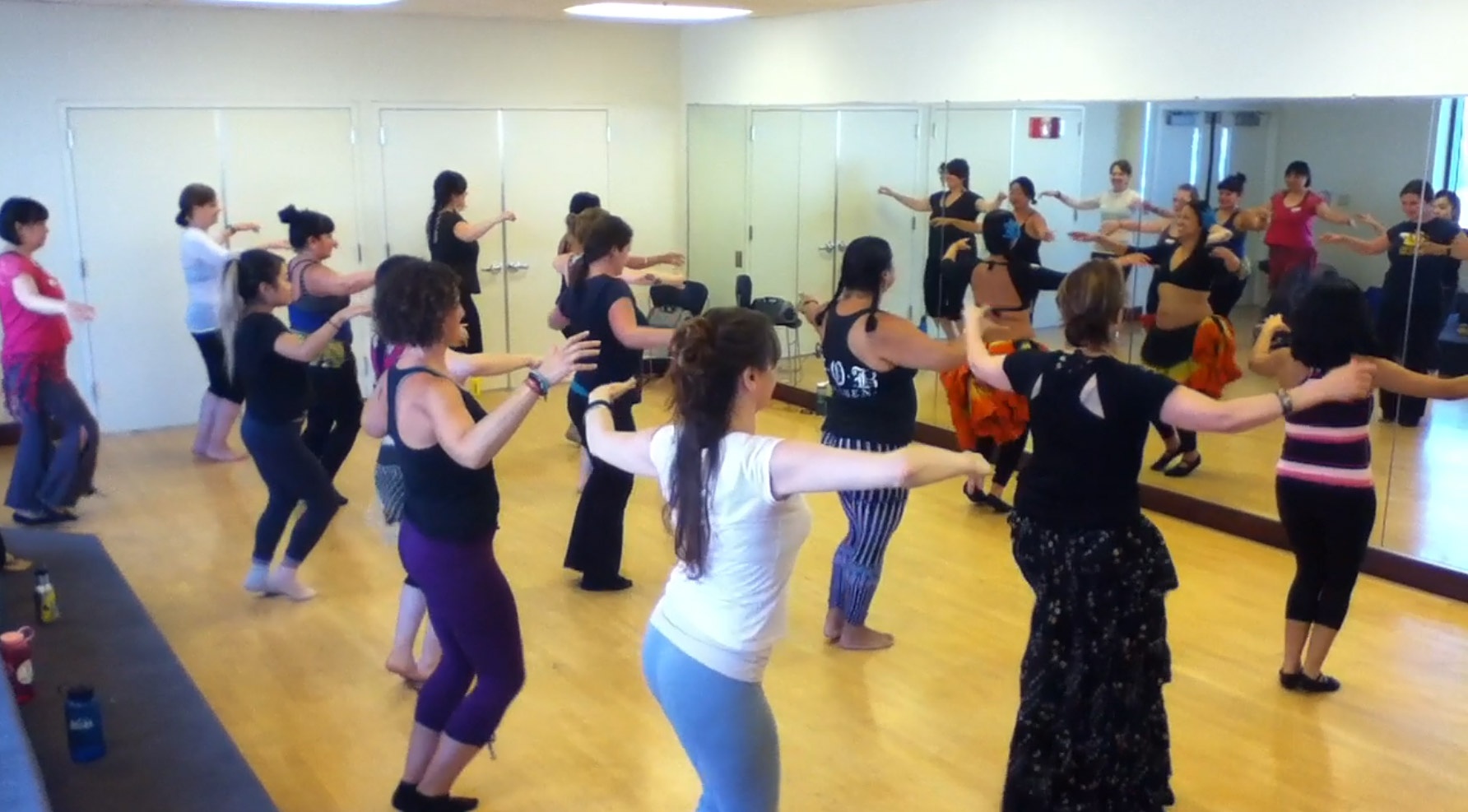 Please note: Pre-registration is required for this workshop, as I am unable to collect payment on the day-of.
In this introductory level workshop, you will learn the basics of American Tribal Style®, a group improvisational Belly Dance format. You will be dancing to percussive beats in fast music as well as expressing your sultry self to yummy slow music… all while connecting with your fellow dancers and creating something beautiful together in the moment!

American Tribal Style® with Kelsey is a great fit for you if:
You're looking for exercise that is fun!

You thrive in community or are craving community

You wanna shake shake shake it!

You want to connect with and trust your body more

You'd like to be challenged in a new way

You have something primal and powerful within you wanting to be expressed
No previous experience necessary!
This is a low-to-medium impact class suitable for ages 16+ and all genders.
All body types are welcome. You don't have to look a certain way in order to belly dance!


General Schedule:
11a - 1p: Instruction & Exercises
1 - 2p: Lunch break
2 - 4p: Instruction & Exercises
We'll definitely have quick water/bathroom breaks too during each of those 2-hr blocks of instruction!


What to wear and bring:
Clothes you can move your body in (yoga/gym outfits)

Ballet-flat dance shoes or socks (unless you want to dance barefoot)

A full water bottle

Your packed lunch or money to purchase lunch nearby*

A willingness to experience joy and connection
* We will have a lunch break in the middle of the day.
Additionally, a portion of the proceeds will go towards supporting the OACC, and I will be donating all of my personal earnings from this workshop to charities that support civil liberties for all (and like-minded causes).