| | |
| --- | --- |
| Trib U Package: 3 Blogging Classes, June | |
Event Details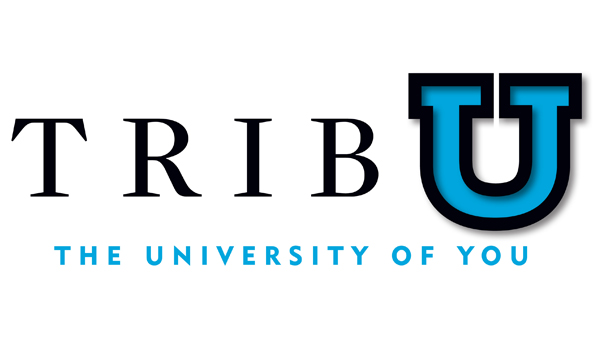 .
The three-part TribU seminar on creating your own blog offers a lively mix of discussions, presentations and short tutorials. A computer is not required for this class. At the start of class, attendees will receive a printed handout that follows the presentation. Afterward, they will be emailed a PDF of the complete presentation. Breakfast will be served at 8:30am before the start of each class. 
TribU Blogging classes are taught by Jimmy Greenfield. Jimmy has been a reporter and website producer at Tribune since 1995. He currently runs ChicagoNow.com, the Tribune's blog network, and since its launch in 2009 has overseen the growth of ChicagoNow from six blogs to several hundred.
 Creating Your Own Blog: Part One -- $60
Tuesday, June 12 9am-12pm
In this introductory class, learn how to start a blog for pleasure or professional use. You'll learn how blogs work at the most basic level, analyze several kinds of blogs and understand how to design a strategy for your own blog.
In 3 hours, you will learn how to:
·         Search for and discover new blogs
·         Identify the key elements of a blog
·         Analyze what makes a blog successful, including its content, engagement and design.
·         Select the right target audiences for your blog
·         Design an editorial strategy that fits your goals, resources and schedule
---
Creating Your Own Blog: Part Two -- $60

Tuesday, June 19 9am-12pm

You understand how blogging works—now learn how to build your own blog. In this intermediate class, learn how to build your own blog on WordPress, a free blogging platform. Also learn how to customize your blog's design and track your blog's web traffic.
In three hours, you will learn how to:
·         Quickly create a blog on WordPress
·         Add multiple pages to your blog
·         Post entries to your blog and edit previous entries
·         Upload multimedia files to your blog, including photos, videos, MP3s, and PDFs
·         Change the design of your blog
·         Install customized widgets on your blog's side rail
·         Adjust the privacy settings of your blog
·         Set up comment notification emails
·         Track the traffic to your blog and understand who your visitors are


---
Creating Your Own Blog: Part Three -- $60
Tuesday, June 26 9am-12pm

You've already started your own blog—now it's time to grow your audience. In this intermediate-level class, learn to write blog posts that get shared. Then learn how to promote your blog using social media and SEO (search engine optimization).
 In three hours, you will learn how to:
·         Write attention-grabbing headlines that also increase your SEO
·         Focus your writing into digestible blog posts
·         Find photos that you have the right to re-use online
·         Ask questions of your readers to encourage interactions
·         Respond quickly and effectively to your readers' comments
·         Install widgets on your blog that link to the top social networks
·         Integrate your blog into your Facebook, LinkedIn and Twitter accounts
·         Use the top social networks to find new readers for your blog
·         Use free SEO tools to research what people are searching for—and thus interested in learning more about
·         Use Google Analytics, a free tool, to understand how readers are finding your blog through Google search engine.
Where

Chicago Tribune, Tribune Tower
435 N. Michigan Ave
Chicago, IL 60611


Organizer
Chicago Tribune - Trib Nation
For questions concerning this event, please email acarr@chicagotribune.com or call 312-2225192.
Trib U Package: 3 Blogging Classes, June