Triathlon Clinics and SD Tri Series Kick Off BBQ - Swim/Bike/Run/Fun

Sunday, April 14, 2019 from 7:00 AM to 12:00 PM (PDT)
Event Details

Come learn how you can start out in the sport of triathlon or how you can improve for FREE!
 SWIM | BIKE | RUN | FUN | BBQ
 Free Triathlon Training 
 Ski Beach Park, Mission Bay
Sunday, April 14th, 2019
 7:00 AM to 12:00 PM
Whether you are new to triathlons or a seasoned-pro Come out to our San Diego Triathlon Series Kick Off. We have beginner to advanced Clinics planned and afterwards, stay for the annual FREE BBQ.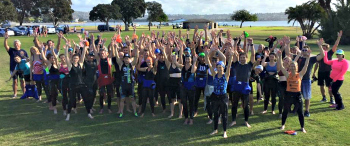 Kickoff Party Schedule
7:00 to 7:15 AM
Check-in for Transition Clinic
7:30 AM
Transition Clinic put on by 

Rehab United
Learn how to do a transition, or learn to get a faster. We will practice transitions from the swim to the bike and the bike to the run (great for both beginners to experienced triathletes).

9:00 AM
Option 1: 9:00 AM 
Swim Clinic by Bryan Mineo - The Swim Mechanic
Option 2: 9:00 AM
Bike Clinic with Darrell Steele, League Certified Bike Instructor & TCSD Bike Leader -
    Learn how to not just race fast, but also safe: mount, dismount, passing, drafting and much more.  Bring your bike and bike gear: helmet, shoes, etc. 
(great for beginners to experienced triathletes)
10:00 AM
Two options to choose from based on your experience

Option 1: Triathlon 101 - The Basics of Triathlon. What you need to know to get started in Triathlon.

Option 2: Planning Your 2019 Triathlon Training Schedule and Triathlon Nutrition with Coach Bryan Hill.
11:00 AM
Two options to choose from based on your experience / Preferance
Option 1:
Triathlon Run Clinic 
Option 2: Tire Changing Clinic with Brian Lewis
12:00 PM
BBQ Picnic
Enjoy some free food and get to know other triathletes.
Please RSVP for this FREE event
 so we know how many bike racks to bring out and have enough food for everyone - 
bring your friends!
Please note: The Transition Clinic starts at 7:30 AM -- You will learn how to transition from the swim to the bike and from the bike to the run with Coach Bryan Hill from 
Rehab United
. Over the years, Bryan 
has helped our San Diego Triathlon Series triathletes save valuable time during their transitions and learn new tips/tricks to improve overall.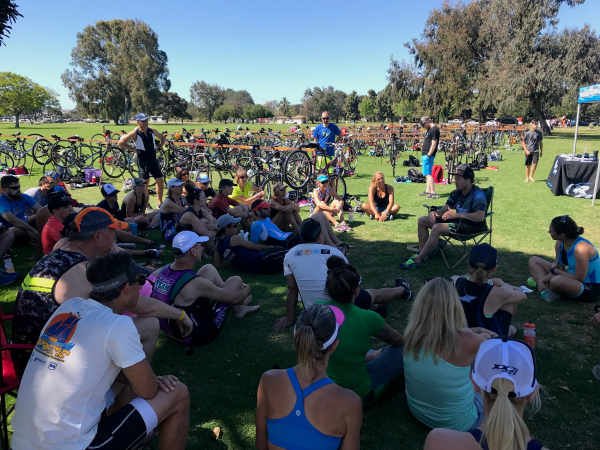 Please Bring the Following for these Clinics


Swim: Wetsuit (if you have one), googles, swim cap, body-glide, towel, swim suit or tri-suit. Wear what you will wear in the race!


Bike: A bike--Yes, you will need it! Helmet IS required, bike shoes, and sun glasses.


Run: Running shoes preferably, with easy laces, a race belt/number if you have an old one, and hat/visor.


Please bring nutrition (water bottle + nutrition)


Note on bikes and other equipment: As mentioned above, please bring a bike, this can be any kind of bike. Road bikes are preferred for triathlons but, many people use mountain or hybrid-bikes. Also, please make sure your tires have air.
If you are looking for a bike/needing to have a tune-up. please call or stop into:
Tell them Koz Events sent you!

---
Want to buy a NEW wetsuit?
XTERRA Wetsuits is having an early-season sale for the SD Triathlon Series!
Receive up to 60% OFF right now!

CLICK HERE to get a great deal on an quality XTERRA Wetsuit!
When checking out, don't forget to use the code: R-KOZ
---
The 2019 San Diego Triathlon Series Schedule of Events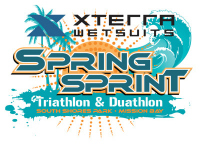 The XTERRA Wetsuits Spring Sprint Triathlon - May 5th, 2019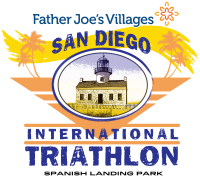 The San Diego International Triathlon - June 23th, 2019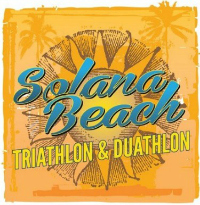 The Solana Beach Triathlon - July 28th, 2019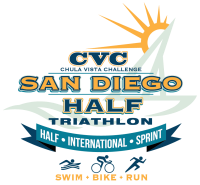 The CVC San Diego Half Triathlon - August 11th, 2019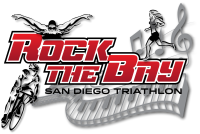 Rock the Bay San Diego Triathlon - September 8th, 2019
The XTERRA Wetsuits Mission Bay Triathlon - September 29th, 2019
ALL SAN DIEGO TRIATHLON SERIES EVENT INFO CAN BE FOUND AT:
---
If you belong to a club or training group and you would like a free expo space, please email: carrie@gftours.com
---
The San Diego Triathlon Point Series and Triple Crown Award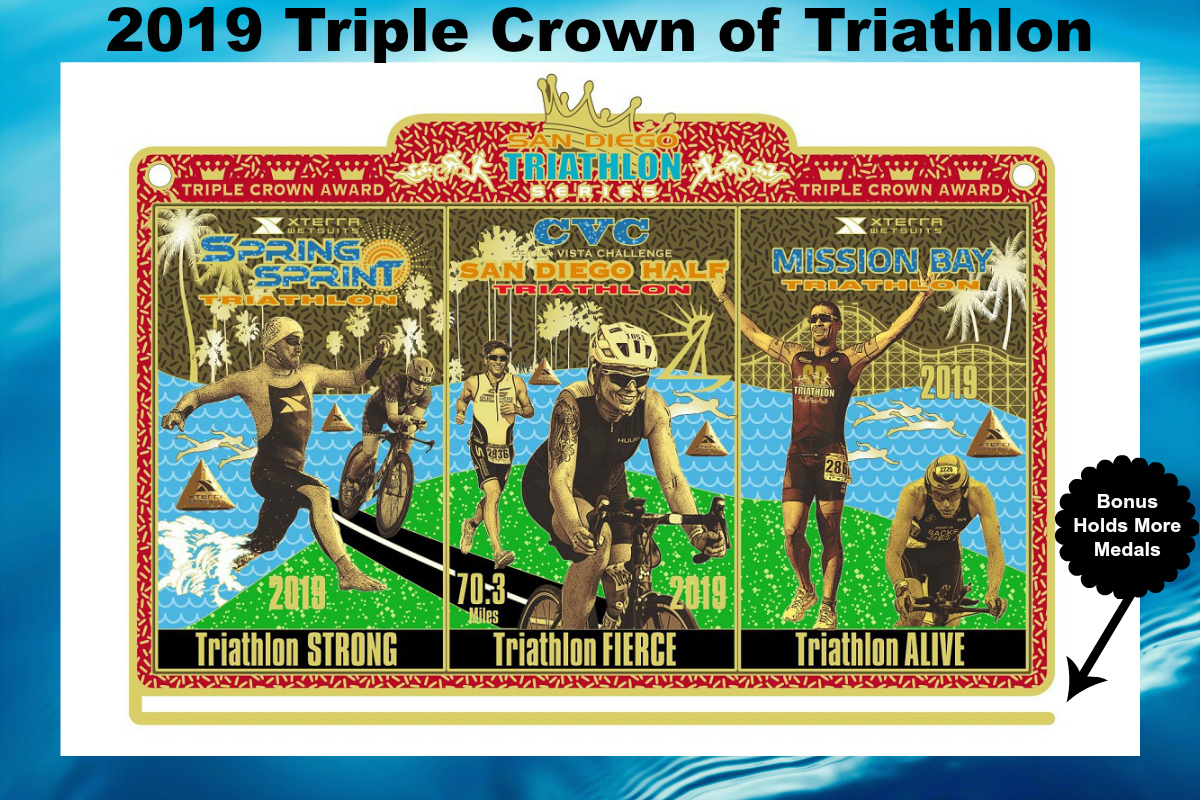 Triple Crown Events:
Compete in all series events to rack up points. We have age groups for Men, Women, Kids, Athenam, and Clysdales. Series winners 1st to 3rd will be invited to our end-of-the-year awards gala. 
Earn the Triple Crown Award by participating in the 2019 XTERRA Wetsuits Spring Sprint, CVC San Diego Half, and XTERRA Wetsuits Mission Bay Triathlon.
The Kickoff Party Would Like to Thank the Following: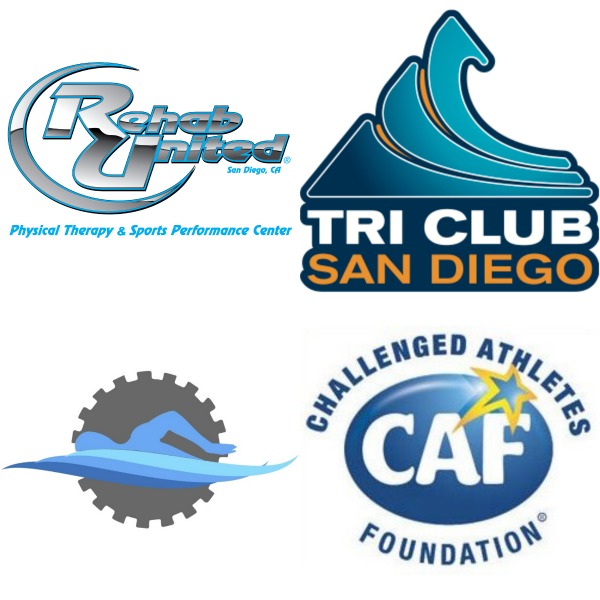 When & Where

Ski Beach Park
1600 Vacation Road
San Diego, CA 92109


Sunday, April 14, 2019 from 7:00 AM to 12:00 PM (PDT)
Add to my calendar
Organizer
The San Diego Triathlon Series is put on by KOZ Events
For the series Points are awarded to the top 10 individual participants in each category. 
Points will be awarded as follows:
**Spring Sprint Triathlon, Duathlon, Aquabike and Youth Races
**San Diego International Triathlon, Int. Aquabike and Sprint Triathlon
**Solana Beach Sprint Triathlon & Duathlon
**CVC San Diego Half Triathlon, International Triathlon, Int. Duathlon, Int. Aquabike, Sprint Triathlon, Sprint Duathlon, Sprint Aquabike and Youth Races
**Mission Bay Sprint Triathlon, Duathlon, Aquabike and Youth Races