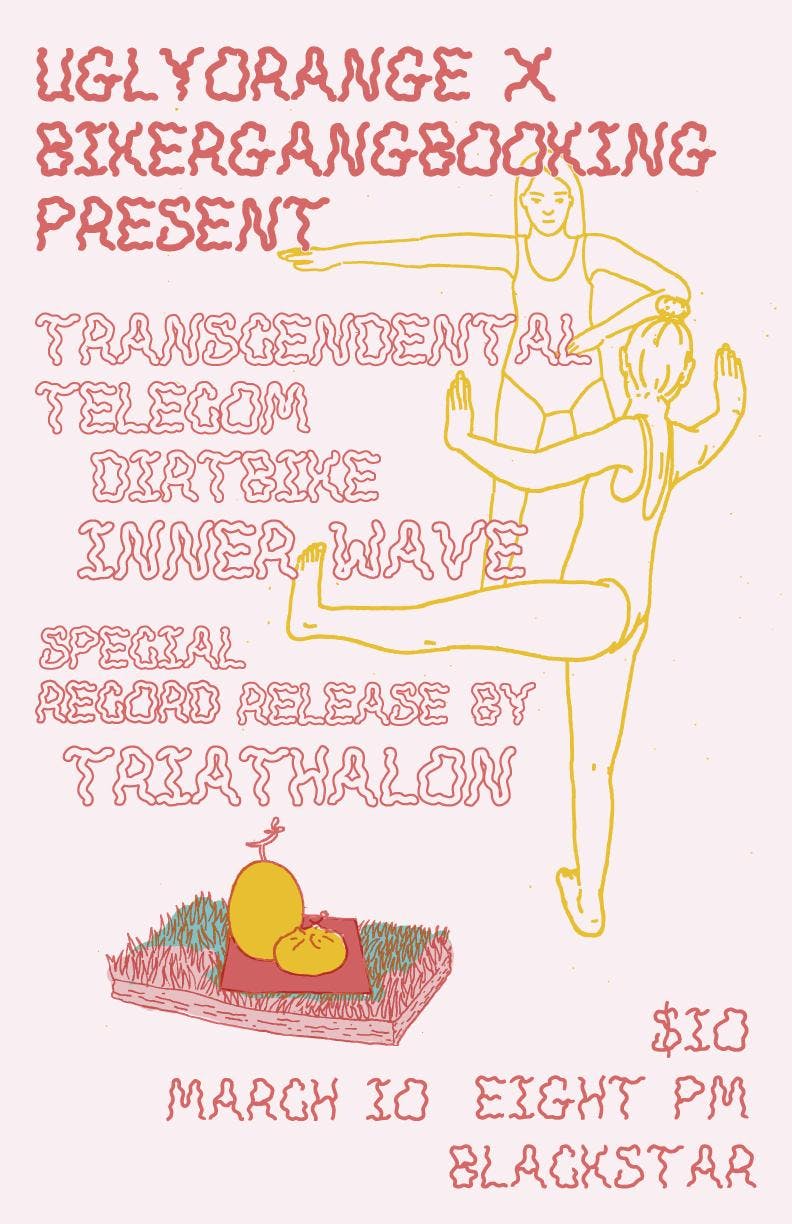 About this Event
Ugly Orange presents:
This event is sponsored by Flo Rida
Triathalon (nyc) Album Release Party
Savannah formed, Brooklyn based Triathalon brings their swoon toons to the orlandis stage. hold ur friends and sway ya hips
https://triathalon.bandcamp.com/
Inner Wave (L.A)
bass lines that will haunt ur nightmares and make ur dreams come true 
https://innerwave.bandcamp.com/
Transcendental Telecom (ORL)
orlando's sweethearts. 
https://transcendentaltelecom.bandcamp.com/album/midnite-j-single
DirtBike (Boynton Beach)
floridas best band?
https://dirtbike3.bandcamp.com/track/forget-about-it
$10 advance / $12 day of show / 8 PM doors
AGES: 18+ (Guest under 21 without advance ticket pay a $5 upcharge at the door)
ITS A RECORD RELEASE PARTY! HOT DOG! BETCHA BOTTOM DOLLAR THERE WILL BE A FREAKIN CAKE