Description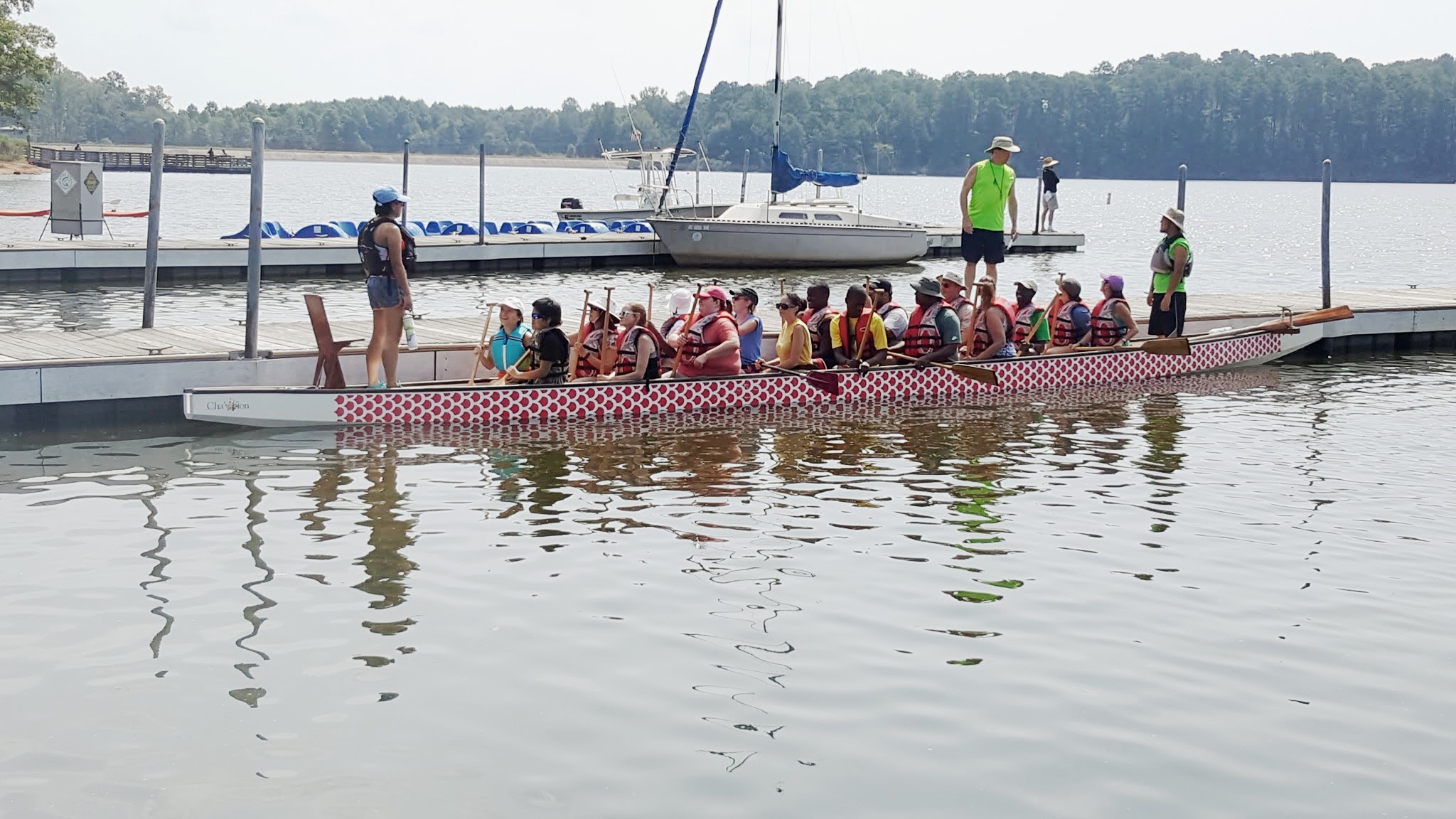 Triangle International Titans
Official Team Professional practice schedule:
Saturday September 16th
If you want to have fun, get fit, make new friends, win medals, join us! We will make you smile.
Dragon boating simply put, is a boat of 20 paddlers, a drummer and a steers person, paddling to cross the finish faster than their competitors. The paddlers paddle in unison to a drummer's beat in a long, narrow boat decorated at bow and stern with a dragon's head and tail. It's a team sport in its purest form that encompasses the elements of power, speed, synchronization and endurance.
Often referred to as the "ultimate team sport', dragon boat racing is the world's fastest growing water sport. With annual events held in over 60 countries and spanning across all 7 continents. The appeal of dragon boating is partly due to the sport's ability to accommodate a wide spectrum of skill levels ranging from novice to competitive.
Team registration includes 3+ practices at Lake Wheeler Park, 1+ professional Pan Am practice(s) with coaching and equipment provided: paddle and life vest.
Important Update :

PRACTICES:
All practices are closed; however, the Raleigh Dragon Boat Association (RDBA) has generously offered our team the opportunity to sign up for any already scheduled practice. This is really a great opportunity. Please sign up to one of the practices on meetup
http://www.meetup.com/Raleigh-Dragon-Boat-Club/
and go to practice so that one of RDBA captains can work with you on your position in the boat. Once they work with you, they will tell you your strongest position so that we can assign you to a seat in the boat for the race. Please don't delay! Get your assignment as soon as you can.
Official Team Saturday practice schedule:
Saturday September 3rd- Completed
Optional Practice Schedule for Newbies are 10:30 am at Lake Wheeler Park on
Saturday, August 13th - Completed
Saturday, August 20th - Completed

Saturday, August 27th - Completed