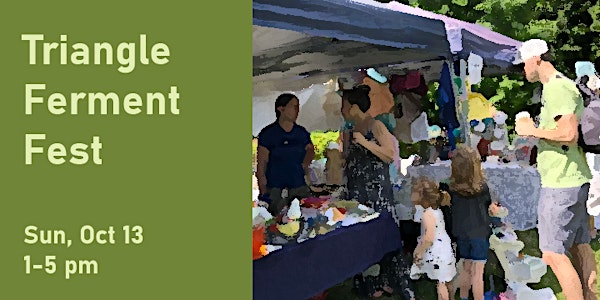 Triangle Ferment Fest!
When and where
Location
Chatham Hill Winery 8245 Chapel Hill Road Cary, NC 27513
Description
The Triangle Ferment Fest is coming this October - the first of it's kind here in the Triangle - a unique food festival that both teaches and celebrates all things fermented!
What is this you might ask? Think yogurt, sourdough, sauerkraut, kimchi, kombucha, beer, cider, cheese, and kefir. Learn the history and why its important to our health, how to do it safely, watch demos, and take home a starter!
Featuring:
Presentations, demos, and hands-on workshops, including a sourdough demo by Master Baker Lionel Vatinet of La Farm, kombucha workshop by Sarah Michalski of Cultured Carolina, and an overview of fermentation and its safety by NCSU microbiologist Fred Breidt
Vendors: Meet our local businesses/artisans that make fermented food and drink, fermenting equipment and crocks
Samples: Try locally-made fermented foods and drinks
Ask an Expert: get your fermentation questions answered by a panel of experts
Culture Share: Bring one, take one -- kombucha, kefir, yogurt, sourdough starter
You'll get to take home what you make in the hands-on workshops! We'll also have giveaways of Cultures for Health fermentation products.
Sign up for Workshops!

For more info, see trianglefermentfest.com, e-mail info@trianglefermentfest.com, or call 919-766-2059.
The Triangle Ferment Fest is sponsored by Harmony Farms, the Downtown Cary Farmers Market, Cultures for Health, Cultured Carolina, Lyrix Elixirs, and Fermenti.