Join the Appian Media team for an in-person screening of Trial & Triumph: Revelation's Churches!
About this event
Take a journey with Jeremy Dehut as he explores ancient Turkey and the seven cities John's letter of Revelation was originally written to. See the lands and discover the connection we have with ancient Christians and the trials they were called to endure. Trial & Triumph: Revelation's Churches is a feature-length documentary (total run time: 115 minutes).
You'll also have the chance to hear about the latest developments within Appian Media and be among the first to hear about future projects and products!
Doors open at 6:00 pm. The show starts at 6:30 pm.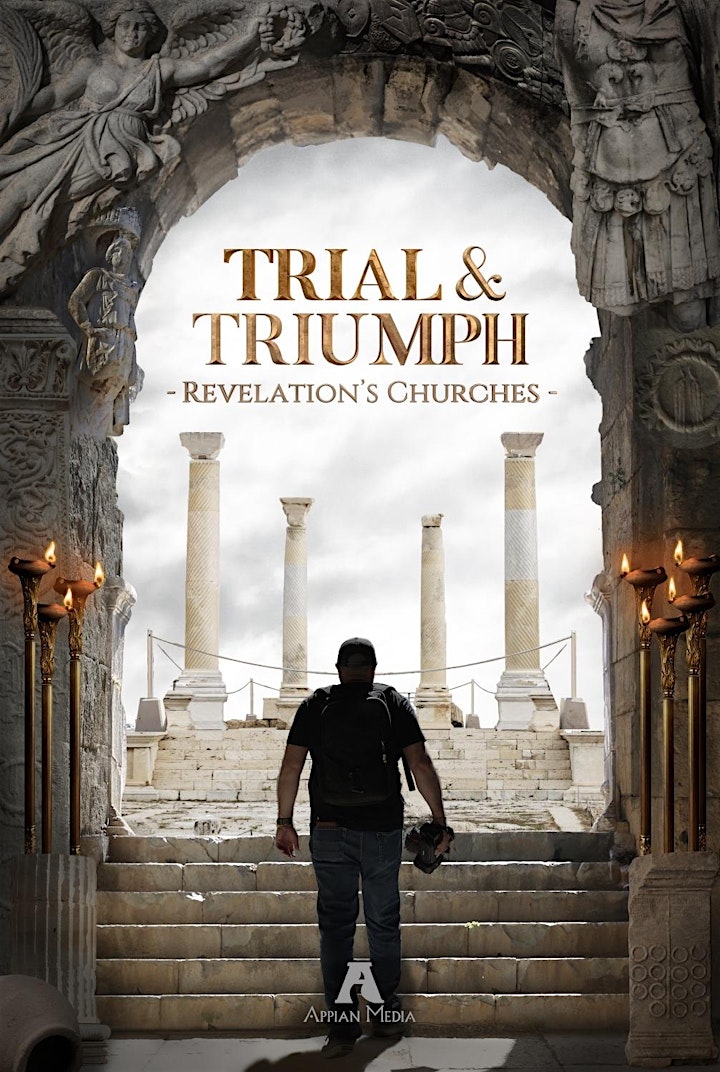 Organizer of Trial & Triumph: Revelation's Churches - Screening - Temple Terrace, FL