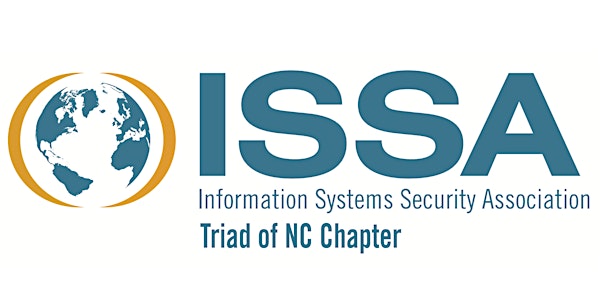 Triad NC ISSA Monthly Meeting - 2021-09 @ Online
Ryan Boggs of Dixon Hughes Goodman and Darius Radford of SecurIT will discuss solving compliance challenges with IAM.
About this event
Agenda:
Chapter business (6:45 pm - 7:00 pm)
Presentation (7:00 pm - 8:00 pm)
Topic:
Solving Compliance Challenges with IAM
Ryan Boggs of Dixon Hughes Goodman will speak to common findings in his 10+ years of consulting, advising and compliance audit work. The conversation will include recommendations for clients both domestic and international that could be addressed by identity and access policies. Darius Radford of SecurIT will speak to how IAM policies can be developed and solutions deployed to satisfy and exceed compliance needs.
Presenters:
Ryan Boggs has 10+ years of experience in compliance consulting, system and controls (SOC), HITRUST and internal audit reporting. He has managed both domestic and international engagements that include SOC audits, compliance assessments and technology control reviews. His experience encompasses working with federal regulations including SOX, GLBA, HIPAA, HITECH, FFIEC, and NIST.
Darius Radford, Principle Solutions Architect, SecurIT with over 20 years in cybersecurity. He has cultivated a career in IT and security through roles in highly regulated industries, such as healthcare and financial. Darius earned his BA from Tuskegee University, and is a CISSP, ISSAP, CSSLP, and a former QSA. He has served as a pre-sales engineer, lead security consultant, adjunct professor, senior security architect, and PCI assessor for widely recognizable organizations as Global Payments, Dell-Secureworks, Home Depot, Wells Fargo, and Cigna.
Company:
SecurIT was established 20 years ago and focuses solely on identity and access management. We offer advisory services and planning as well as solutions from top providers along with deployment and support. Our offices are in Greenville, South Carolina and Amsterdam.