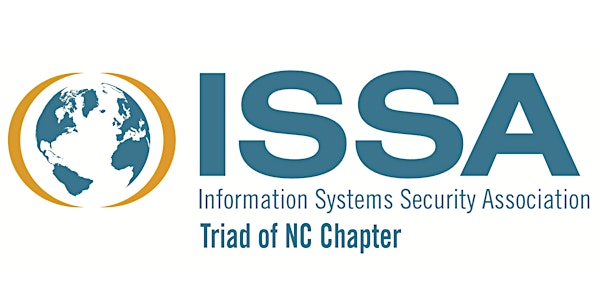 Triad NC ISSA Monthly Meeting - 2021-05 @ Online
May Chapter Meeting - SolarWinds, Robust Cyber Supply Chain Risk Management & Best Practices - Ward and Smith, Peter McClelland
About this event
Agenda:
Chapter business (6:45 pm - 7:00 pm)
Presentation (7:00 pm - 8:00 pm)
Topic:
SolarWinds, Robust Cyber Supply Chain Risk Management & Best Practices
SolarWinds highlighted many of the risks associated with supply chain vulnerabilities. Peter will be discussing the need for a robust cyber supply chain risk management system and best practices for protecting your operations from this threat.
Presenter:
Peter McClelland, Attorney at Ward and Smith
Peter is an attorney and a Certified Information Privacy Professional (CIPP/US) who assists clients in a range of privacy, data security, cyber supply chain and technology matters. He counsels on the legal requirements and risks associated with the collection, storage, transfer, use, protection, and disposal of data. Businesses and individuals rely on his expertise for managing third-party risk in technology supply chains, structuring and operationalizing privacy compliance programs, data breach response and planning, contract and vendor management, and licensing and technology transactions.
Prior to joining Ward and Smith, Peter worked as an in-house attorney for a technology cybersecurity startup. He also represented the company on a U.S. Department of Homeland Security's Cyber Supply Chain Risk Management Task Force.
Company:
Ward and Smith, P.A. is the successor to a practice founded in 1895. Their core values of client satisfaction, reliability, responsiveness, and teamwork are the standards that define who they are as a law firm. Ward and Smith ensure that legal matters are handled with attentive intelligence by attorneys and staff who work together to build meaningful relationships with their clients. They do this by being knowledgeable in more than 30 practice areas, providing efficient results, and effectively using technology. They are your established legal network with offices located in Asheville, Greenville, New Bern, Raleigh, and Wilmington. Learn more about Ward and Smith at www.wardandsmith.com.