Sales Have Ended
Registrations are closed
Thank you for registering for the webinar series. You will be receiving login information shortly.
Sales Have Ended
Registrations are closed
Thank you for registering for the webinar series. You will be receiving login information shortly.
About this Event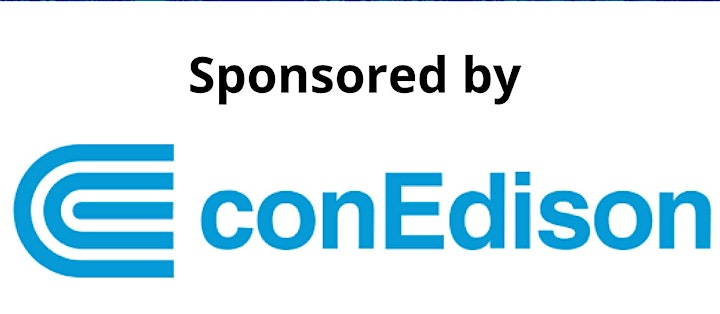 Please select your ticket by clicking on the register button (green) up top.
9/8/20
10 am - NYS MWBE Certification Made Easy
Lourdes Martinez
NYS Empire State Development, DMWBD
Description- How to become certified with the NYS; What are the benefits to become certified; How can you leverage your certification; and How to obtain contracting opportunities with the NYS
1pm - CTPTAC Overview
Frank Dixon
Connecticut Procurement Technical Assistance Center
Description - This webinar will provide you with general aspects of effectively doing business with the Federal and Connecticut State and local governments: Federal Government Contracting Process, Federal Government and State of CT Bid Opportunities, State of CT & Municipal Government Procurement Processes.
9/9/20
10 am - Understanding Project Labor Agreements
Santo Cimino & Marcello Rios
NYC Environmental Protection
Description - A detailed look at NYC's Project Labor Agreement.
1pm - Compliance Issues for SMBs
Tom Farrell
TMF Law Offices
Description - This free workshop will consist of two parts:
1. Information about City, State, and Federal regulations that apply to any business right from the start, including regulations that are enforced by the NYS Dept of Labor, the NYS Tax & Finance Dept., and by various Federal agencies - IRS, Federal Trade Commission, NLRB, etc.
2. Information about laws and regulations that are frequently overlooked but impose serious obligations, such as the "ban the box" law, the New York State Paid Leave Law, the New York City Sick/Safe law, and sexual harassment prevention.
9/10/20
10 am - Navigating the NYS Contract Reporter
Christine McCann
NYS Contract Reporter
Description - The NYS Contract Reporter is the official publication of New York State agency, public benefit corporation and public authority procurement activity valued at $50,000 and over. Many New York cities, towns, vilages, counties, SUNYs/CUNYs, school/fire/water districts, museums and libraries as well as not-for-profits advertise solicitations here. The publication is a free online website that provides access to current bid opportunities for commodities, services and construction across New York State.
1 pm - How To Do Business With The FDNY
David Francis & Matthew Lee
New York City Fire Department
Description - In our presentation we will discuss formal contracts CSB & RFP. Some helpful tips to submitting bids. The importance of the Schedule B form. Where to find the M/WBE Noncompetitive Small Purchase Method procurement on our website.
2:30 pm - Equitable Price Adjustment to your Contract
Joseph A. Camardo, Jr.
Camardo Law Firm, P.C.
Description - Contractual Issues such as Defective Specifications, Differing Site Conditions, and lack of cooperation can lead to Equitable Price Adjustment.
9/11/20
11 am - New York Forward Loan Fund for Small Businesses, Landlords, and nonprofits in NYS
Huey-Min Chuang
NYS Empire State Development
Description - The presentation will cover in depth eligibility, qualifications, use of funds, and required documentation for a successful New York Forward Loan Fund loan up to $100K at 2% or 3% interest rates for five years for eligible applicants with fewer than 20 employees and $3 million in revenues in NYS.