About this Event
Due to the COVID-19 pandemic, we have elected to re-imagine our annual Taking Flight Gala event. The event we had planned to hold on June 12th is simply not possible due to COVID-19 regulations and social distancing guidelines. Considering the safety of our guests, we did not feel comfortable with an event in our traditional format. Undeterred, we set about to restructure our event in a way that was above all else, safe for our guests. The result of those efforts is our Warbird Flying Showcase!
What is a Warbird Flying Showcase?
This event is entirely focused on the aircraft themselves. We want to give you the opportunity to see a large variety of these aircraft come to life. We have always believed in the power of the stories these aircraft can tell while in the sky.
This new version of our annual event is outdoors and specifically structured to allow safe and appropriate levels of social distancing between guests. We have leveraged the green space on our property to allow groups of guests to spread out to enjoy our aircraft demonstrations. We will have a variety of food trucks, beer, wine, soda, and water all included in your ticket price. Graeter's Ice Cream will also be on site serving ice cream on us all afternoon! We encourage you to treat our event like a drive-in movie. Bring your own chairs or a picnic blanket and enjoy the show. Only it's not a movie, it's 10+ WWII aircraft being put through their paces for you to experience. Bring your whole family! Bring your kids or grand kids for free with regular ticket purchase.
What will be flying?
The lineup we have come up with (subject to change) is unlike any other we have assembled for previous Taking Flight Gala events and is packed with rare and amazing aircraft including:
Boeing B-29 Superfortress - "DOC"
North American P-51D Mustang - "Cincinnati Miss"
North American B-25 Mitchell - "Yankee Doodle"
Grumman F8F Bearcat
Focke Wulf Fw190 F-8
Grumman TBM Avenger
Douglas C-47 Dakota
North American AT-6 Texans
Beechcraft C-45 Expeditor
Piper L-4H Grasshopper
Boeing PT-17 Stearman
Photo: Shawn Cole Photography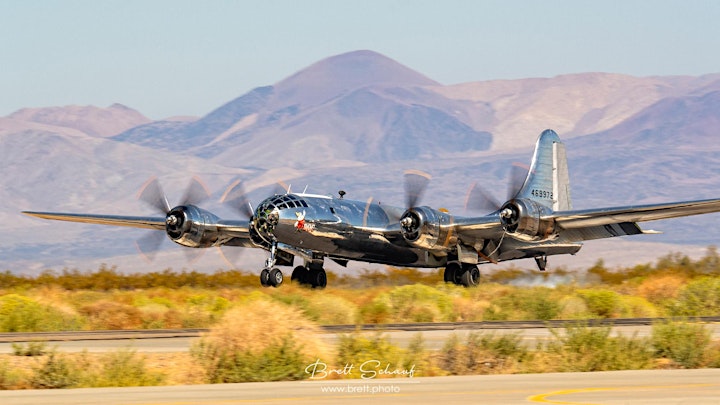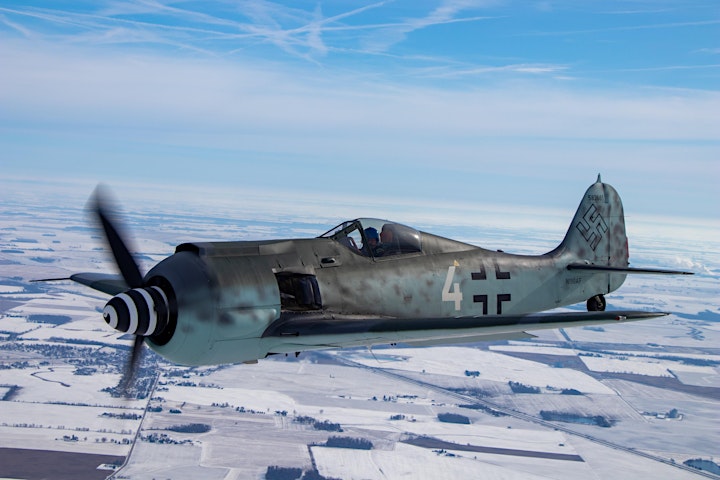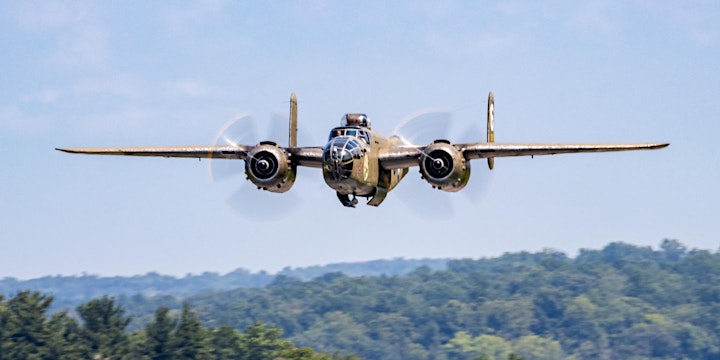 Win a B-29 ride!
We are thrilled to offer an opportunity to see one of the two airworthy B-29 Superfortresses "DOC" at the beginning of our program. This amazing aircraft is provided with the kindness of Doc's Friends who will be on location at Lunken Airport September 19th-20th giving rides. Doc's Friends have graciously donated a navigator's seat on a flight on 9/19/20 for us to give away. Anyone who buys a ticket to the Warbird Flying Showcase will be entered in a drawing to win that seat!
Frequently Asked Questions:
Where will we sit? - We have developed a social distancing focused grid of seating spots across our lawns in front of our hangars. Household groups will pick an available space designated by aircraft silhouettes painted on the grass.
Do I have to wear a mask? - Yes and no. Although our event is designed around using our large property as efficiently as possible, there will be the potential for non-social distancing compliant scenarios. When you are seated in your above-mentioned spot on the lawn, you may remove your mask but we will ask that you wear a mask any time you are walking around or interacting with others outside of your seating area. Masks will be available on site for those who do not have one/forget them in the car/etc. We are trying to make this a family friendly and safe event for everyone so we are asking that you please follow these guidelines closely.
Do I have to pay for food/drinks? - No. All food trucks/beverages/ice cream are included in your ticket price.
What time should I get there? - Valet parking and doors open at 3:00pm. First aircraft operations will begin at 4:00pm.
Where do I park? - All guests cars will be professionally valet parked free of charge
What if it rains? - We are pulling all the strings we can with the weather service, but in the event of rain, we will have a rain date the following day (September 19th, 2020) at the same time.
What is the dress code? - The dress code is casual. Shirt and shoes required and don't forget sunscreen!
Can I pay by check? - Yes. If you would like to register/pay by check, please contact TSWM Development Director Denise Eldridge by email at denise.eldridge@tswm.org or call the museum at: (513)735-4500 before 9/4/2020.
What if I've already paid? - For our generous and loyal table sponsors that have already made their contributions earlier in the year: we have you covered! Please contact Denise Eldridge or David O'Maley by email (denise.eldridge@tswm.org and david.omaley@tswm.org) or by calling the museum at (513)735-4500.
Can I take pictures/video? - Of course! Photography is encouraged. We simply ask that you keep others enjoyment of the event in mind. Additionally, please tag us on social media if you post pictures/video.
Can I get a ride? - We will be giving away a ride in the navigator's seat on the B-29 Superfortress "DOC" to one lucky person who buys a ticket to the Warbird Flying Showcase. The ride will be on Saturday AM, September 19th.
Is my purchase tax deductible? - Yes. IRS regulations require us to inform you that the total value of the benefits received for this event is $40/person. The deductible portion of your gift is the gift amount less $40/person.