About this Event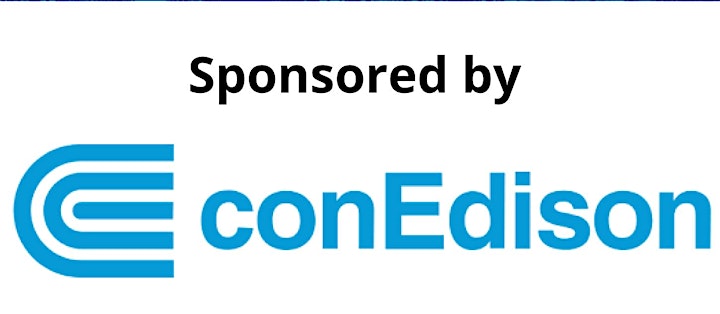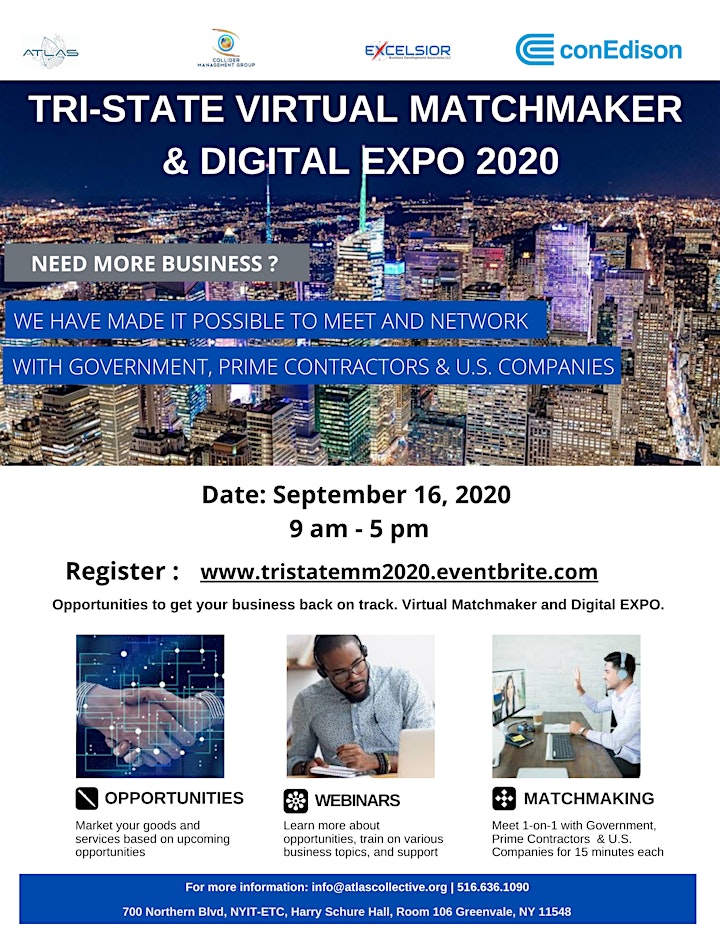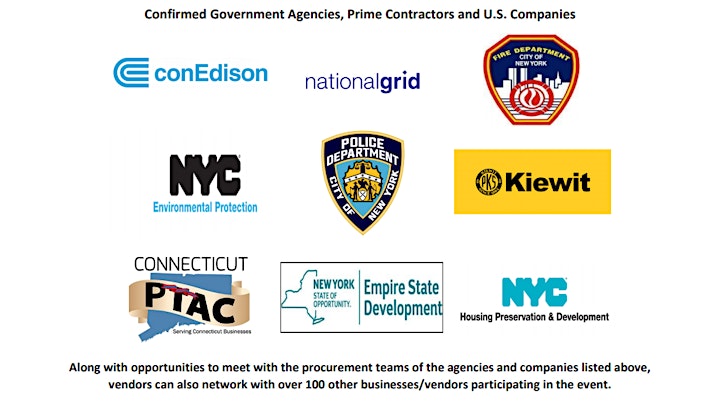 Below is a breakdown for each part of the Tri-State Virtual Matchmaker & Digital EXPO on September 16, 2020, from 9 am-5 pm:
Tri-State Virtual Matchmaker - Government agencies, Prime Contractors and U.S. Companies can select meeting times with potential businesses/vendors (Small Businesses, Minority, Women, and Veteran-Owned Business) via the platform without ever leaving or going back and forth. Once registered for the event, businesses/vendors receive access to create profiles, upload corporate capability statements, and requests meeting with procurement teams on the platform. Each meeting is for 15 minutes.
Digital Expo - An additional way for businesses to market their goods and services by utilizing the Digital expo tables. Businesses can upload a 2-minute video, contact info, and display products/services. The Digital Expo Tables are labeled and visible on the platform. All Participants can view each table while they wait for their next appointment or conduct research on potential clients.
Contact us at info@atlascollective.org, if you have any questions or concerns regarding the Tri-State Virtual Matchmaker & Digital EXPO on September 16, 2020.
The video below explains how the platform works.

Con Edison is currently looking for these goods and services:
Sustainability: E-waste management; Battery recycling/disposal services; Paper/cardboard recycling services; Consulting services on sustainability; Composting services/vegetation management; Wood pole purchasing; Electrical equipment recycling; Auctioning services for retired/obsolete equipment and material; General recycling services; Transformer oil recycling services; Apparel recycling and disposal services (zero landfill)
Supplier Diversity:Construction (Union suppliers only); Trenching; Gas Construction (must be NGA certified); Steam Construction; Electrical Construction; Plumbing; Stray voltage; Welding services.Materials: Building Materials (e.g., lumber, sand, stone); Patching Compounds (construction); Chemicals; Oils; Lubricants. Equipment rentals: Cranes and Rigging Equipment (including parts) and Service; Truck Body/Accessories; Heavy Duty Truck Chassis; Cable Puller Accessory Trucks.
Environmental: Transportation and Disposal; Solid Waste; Haz-waste; Emergency Response; Storage Tank Inspections.
Services: Telecommunications; Landscaping; Snow Removal; Catering services; Vegetation Management; Security Services; Exterminating Services; Traffic Control; Storm Response related services.
Con Edison requires "Gold Shovel Standards" certification for exterior construction contractors; Construction contractors are also required to have insurance liability coverage of $7.5 million dollars; 5 years business experience, and union affiliation. Licensed plumbers must have a minimum of 12 employees and $2M in annual sales. Professional Services suppliers are required to be in business at least two years and have $5 million insurance coverage.
Con Edison is not looking for suppliers of the following goods and services: translation services; advertising; IT staffing; janitorial services/supplies; printing; office supplies; and promotional items.
Companies that offer innovative solutions that can provide cost savings and/or enhance safety, reliability, and sustainability are encouraged to apply.
About Con Edison:Consolidated Edison of New York, Inc. is one of the nation's largest investor-owned energy-delivery companies, with approximately $12 billion in annual revenues and $49 billion in assets. The company provides a wide range of energy-related products and services to its customers through its subsidiaries: Con Edison of New York provides electric service to approximately 3.3 million customers and gas service to approximately 1.1 million customers in New York City and Westchester County; Orange & Rockland Utilities (O&R), a regulated utility serving customers in a 1,300-square-mile (3,400 km2) area in southern New York and northern New Jersey; Con Edison Solutions, an energy services company Con Edison Clean Energy, a wholesale energy services company; Con Edison Development, a company that owns and operates renewable and energy infrastructure projects, and, Con Edison Transmission, Inc., which invests in electric and natural gas transmission projects.
For additional information, visit www.conEd.com.
Nationalgrid is currently looking for these goods and services:
Relays, Controls & Relay Boards
Measuring Equipment & Dampers
Generators & Compressors
Motors & Motor Controls
Fabricated Steel Products
Tools (Powered, Hand, Non-powered)
Safety Gear, Equipment
Paints, Varnishes, Thinners, Protective Coatings
Transformers, Switches
Wire, Cable, Capacitors
Connectors, Splices
Meters, AMR
Building Maintenance & Repair
Construction
Tree trimming & Vegetation Mgt.
Consulting Services

In the way of formal contracts (Competitive Sealed Bids - CSB), FDNY is currently looking for the following : Dates (TBD)
Preventative Maintenance and Repair Services for Uninterruptible Power Supply (UPS) Systems and Batteries
In the way of micro/small purchases, FDNY typically seeks vendors who can provide the following goods/services:
Appliances
Auto Parts and Maintenance
Boats, Motors, Marine Equipment
Camera & Photographic Supplies
Car Wash
Catering
Data Processing, Computer Programming, Computer Hardware & Software Services
Drugs & Pharmaceuticals
Electrical Plumbing Supplies
Electronics
Fax and Printer Toner
Fire Extinguisher Maintenance and Repair
Fire/Water Rescue Protection Equipment
Glass, Paint and Wallpaper Supplies
Heating, Plumbing & Air Conditioning Supplies
Locks
Lumber, Hardware and related items
Stationary Supplies (Items not on W.B Mason – Required Contract (RC))
Surgical Equipment & Medical Supplies
Telecom Equipment
Note FDNY's immediate needs are posted weekly here: MWBE Contracting Opportunities

NYC DEP's biggest M/WBE needs are as follows:
- General Construction
o Electrical
o Plumbing
o HVAC
- Maintenance & Repair of various equipment at DEP's Waste Water Treatment Facility

The NYPD is currently looking for these goods and services:
General construction
Information Technology