Event Information
Refund Policy
Refunds up to 1 day before event
Description
Join us this November for our Tri-State Marriage Conference, focusing on The (non)Secrets to a Healthy and Sustainable Marriage. Special guest speakers, John and Christina Bowman, will be bringing foundational principles and teaching from the Bible to help you better understand the essence and purpose of your marriage, roles within marriage as well as developing Biblical expectations in the areas of communication, romance and intimacy.
If you want to learn more about God's purpose for marriage (especially yours!), as well as deepening your relationship with your spouse, then this is the conference for you in the Tri-State area!
Even if you're single, this Marriage Conference is still for you! You can learn about the principles of marriage for the future or for discipleship opportunities in your life. Our hope and prayer is that this conference will not only be useful to build the marriages in our community, but deepen our understanding of what marriage is, and how it points to the Gospel.
Childcare will be provided for those who need it.
Meet Our Speakers: John and Christina Bowman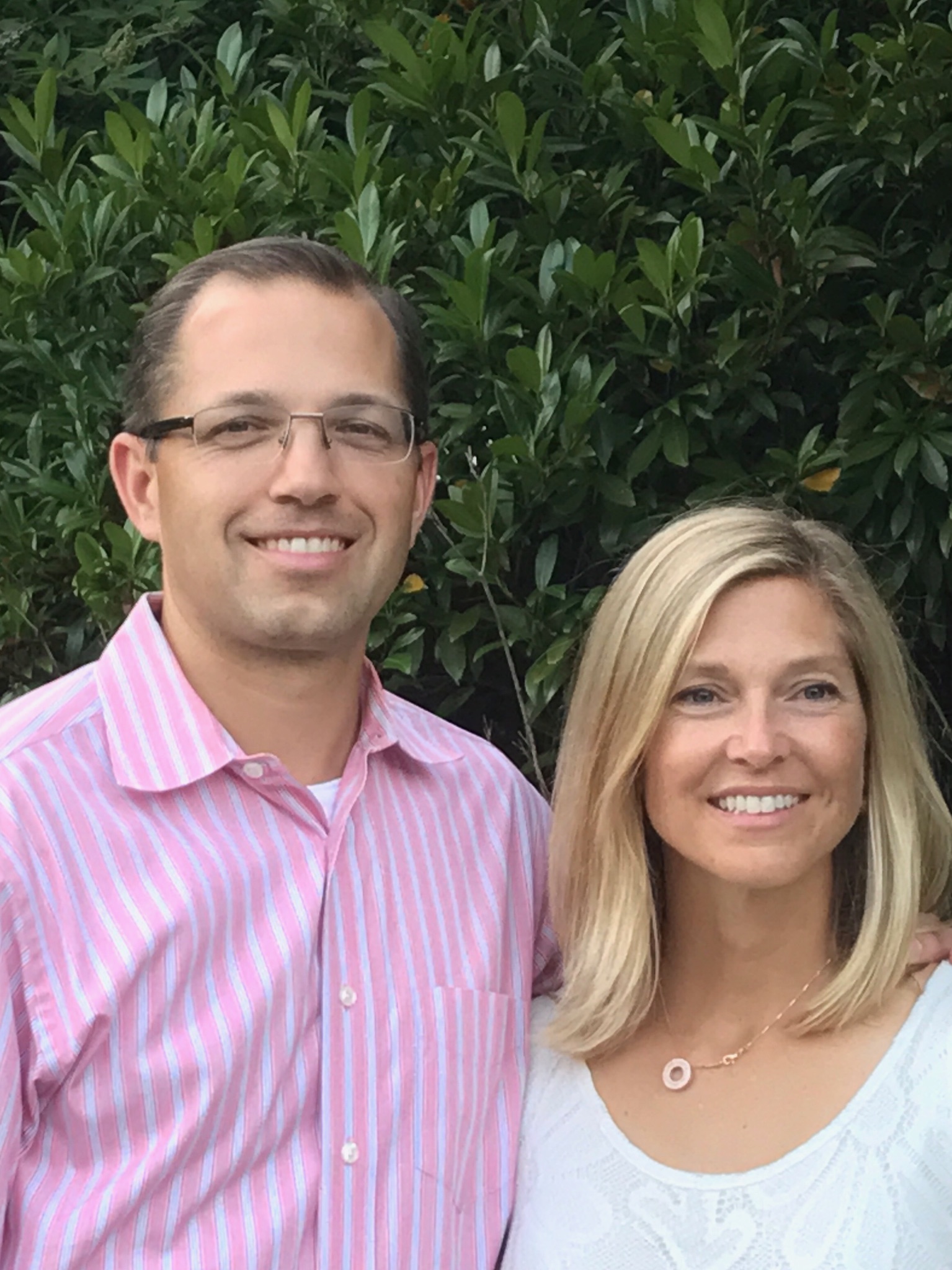 John and Christina celebrated their 20th wedding anniversary earlier in 2017. They live in Charlottesville, VA with their five younger children, Bryce (17), Avery (15), Chaney (13), Chloe (8), and Caiden (6), having just shipped Cooper (18) off to Savannah College of Art and Design for his freshman year. Christina educates their children at home and John is an investment professional and both have served the local church in various leadership capacities.
John grew up bouncing between the coasts before settling into college at the University of Mary Washington in Fredericksburg, VA. It was there that he met the Connecticut veal farmer's daughter that he fell in love with and would spend the rest of his life chasing. They were married as non-believers and struggled greatly in the first two years of their marriage. But, after a neighbor invited Christina to church in Massachusetts in 1999, she was overcome with the burden of her sin and accepted Christ. Through faithful witness to John over the next few years, and for the first time in his life sitting under the regular preaching of the Word, John was gloriously converted out of his reckless past in 2002.
John and Christina have a passion for teaching God's word by bringing the eternal truths of scripture to life in practical ways for other couples. They rely heavily on their own mistakes and the Lord's gracious chastening and lessons through those trials to disciple other couples.
Conference Schedule:
Friday
7 - 8:30 PM | The Essence and Purpose of Marriage
8:45 - 10:00 | Date-Your-Wife Date Night
Saturday
10 - 11:15 AM | Biblical Roles
11:30 - 12:30 | Seminar #1
12:30 - 2:30 | Lunch*
2:30 - 2:50 | Worship and Refocusing
2:50 - 3:50 | Seminar #2
4:00 - 5:15 | Communication and Romance
5:30 - 7:30 | Dinner*
7:15 - 8:30 | Closing Session and Discussion Panel
*Note that Lunch and Dinner will not be provided, but a list of local eateries will be suggeted in conference material so that you can discuss the seminars with others over a meal. Ample time for each meal will be provided.
Choice of Seminars:
Between the Main Sessions on Saturday, you can select 2 from the following seminars to attend. The seminars will be interactive and engaging opportunities to have Scripture speak into your stage of life, and help you think through the difficulties and challenges that your marriage may be facing.
The first seminar will begin at 11:30 and the second session will begin at 2:50 pm.
Singleness, Godliness, and Holiness | Tim Dunn
As a 'single' in our modern world, we are typically torn between the idols of marriage and self-worth. Sadly, even in the church, we tend to conflate marriage to the detriment of singleness. This seminar will help redefine the beauty and purpose of serving God in your life as a single person, recognizing your inherent value to the Kingdom just as you are: redeemed in Christ.


Finishing the Race Together | Tom and Shirley Fox
Marriage is a lifelong commitment. Our culture doesn't value commitment, but the Bible has much to say about committing to your spouse. Pastor Tom and Shirley will share life lessons and Biblical guidelines to help you understand the changing seasons of life, ensuring that your marriage can be sustained as you finish the race together.

Going Deeper in Grasping the Biblical Roles | Dan and Beth Hogan
The Biblical roles of manhood and womanhood are heavily attacked and often disparaged by the world. Yet, in our ever-changing culture, the need to understand how God has uniquely made man and woman remains evident. Dan and Beth will explain not only what the Bible says about masculinity and femininity, but also highlight the inherent beauty in discovering God's purpose in fulfilling your role according to God's design, while addressing how Christians have often misapplied and abused this doctrine to the detriment of the church.

Communication 101 Explored | Jake Hackel
Numerous polls across the political and religious spectrum all point to one similarity, no matter who you are: marriages are better when a couple communicates. Jake will host a seminar on the necessity of communication, the power of marital dialogue and ways to actively cultivate healthy communication in your marriage.


Protecting Your Marriage: The Priority of Prayer | Tom Mortenson
There are many ways to protect your marriage and to engage in proactively pursuing your spouse, but none are as essential or effective as prayer. Pastor Tom will help you craft and implement specific strategies to cultivate a healthy marital prayer life between you and your spouse, so that you are deliberately praying both with and for one another. The results of this ministry to one another cannot be overstated.


Love and War: The Power of Sexual Intimacy | John and Christina Bowman
For Married Couples Only! Expectations for the sexual relationship are often the most argued about part of any marriage. It's no secret than men and women think about sexual intimacy in different ways, and John and Christina want to speak with married couples about practical guidelines to help increase communication and Godly enjoyment in this area. Using their own past, Scripture and sensitivity, they will share in greater depth about God's plan for sexual intimacy in the confines of your marriage.
Date and Time
Location
Refund Policy
Refunds up to 1 day before event