Tri- State First Responder Peer Support Team - ICISF Assisting Individuals
About this Event
This two day course is $ 50 including lunch and certification.
(You must attend both days to receive certification)
Crisis Intervention is NOT psychotherapy; rather, it is a specialized acute emergency mental health intervention which requires specialized training. As physical first aid is to surgery, crisis intervention is to psychotherapy. Thus, crisis intervention is sometimes called "emotional first aid". This program is designed for teach participants the fundamentals of, and a specific protocol for, individual crisis intervention.
This course is designed for anyone who desires to increase their knowledge of individual (one-on-one) crisis intervention techniques in the fields of Public Service, Business & Industry, Crisis Intervention, Disaster Response, Education, Emergency Services, Employee Assistance, Healthcare, Homeland Security, Mental Health, Military, Spiritual Care, and Traumatic Stress.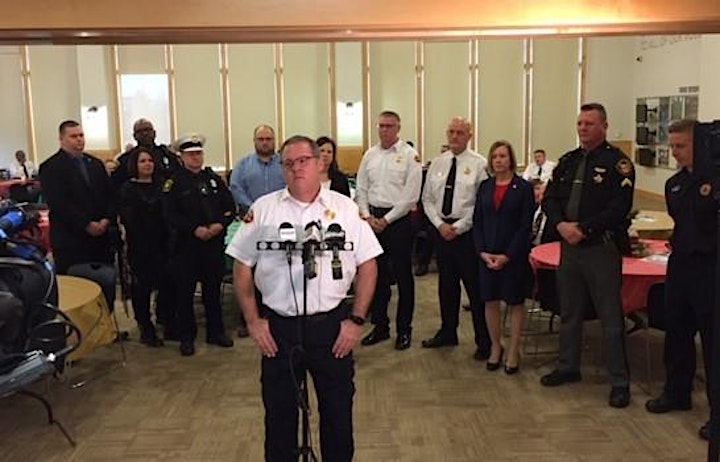 http://www.hamiltoncountyfirechiefs.com/tri-state-peer-support-team.html
Perry Denehy joined the Mason Volunteer Fire Company in 1980. He remained active with the department until 2000 when he retired as a Station Captain. He then joined the Southwest Ohio Critical Incident Stress Management Team as a peer. Over the years he has been a coordinator, trustee and future treasurer of the organization. He also obtained his Individual and Group Instructor credentials in 2010. Perry attended Miami University and Xavier University and obtained degrees in Health Education, Athletic Training and Sports Administration. He served as the Head Athletic Trainer/ Sports Medicine teacher for Sycamore High School from 1983-2016. He is currently a member of the National Athletic Trainers Association and a member of their ATs Care Committee. He organized the nation's first State Athletic Trainer's CISM team in Ohio. He also instructed and helped to form teams in Wisconsin, Indiana, and Illinois. In his "retirement", he hopes to see all 50 states have athletic trainer CISM teams. He enjoys golfing, banjo playing, traveling and instructing CISM classes.
Day 1 (9:00 a.m. - 4:00 p.m.)
 Psychological crisis and psychological crisis intervention
 Resistance, resiliency, recovery continuum
 Critical incident stress management
 Evidence-based practice
 Basic crisis communication techniques
 Common psychological and behavioral crisis reactions
Day 2 (9:00 a.m. - 4:00 p.m.)
 Behavioral crisis reactions
 Putative and empirically-derived mechanisms
 SAFER-Revised model
 Suicide intervention
 Risks of iatrogenic "harm"