About this Event
Tri-Parish Works (TPW) hosts the largest free and open to the public job fairs in the Southeast Louisiana/Mississippi Gulf Coast region. Interviews and job offers will be on-site.
This is your opportunity to interview face to face with Industry Leading companies seeking talented, experienced and eager job candidates. Dress to impress your next employer!
INDUSTRIES THAT ARE HIRING AT THE JOB FAIR:Accommodations, Accounting, Advertising, Auto, Banking, Chemical, Communications, Computer, Construction, Customer Service, Education, Energy, Financial Services, Food & Beverage, Health, Hospitality ,Human Resource, Information Technology, Insurance, Manufacturing, Public Administration, Public Relations, Retail, Sales, Security, Technology, Transportation, Travel, Utilities, and more.
Thank you to our fantastic partners, The Harbor Center and Northshore Technical Community College.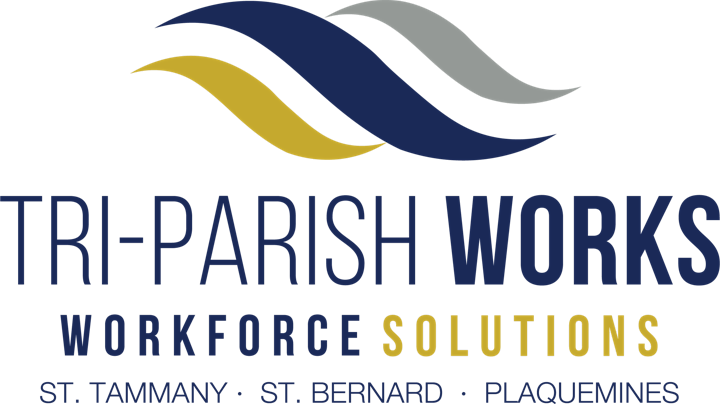 Tri-Parish Works (TPW) connects talent to opportunities as part of the local workforce development system serving St. Tammany, St. Bernard, and Plaquemines parish. Our professional certified staff are dedicated and committed to connecting talent to opportunities and helping employers recruit, train, and retain a great workforce. The Centers are overseen locally by the First Planning District Workforce Development Board and are part of a network of American Job Centers that work in conjunction with the Louisiana Workforce Commission. Tri-Parish Works typically serve nearly 2000 employers annually, posting more than 10,000 job openings. The Centers see more than 12,000 visits per year and provides funding for occupational training to hundreds of area residents to connect them to high-demand, high-wage careers.