Description
Please join the Mountain View, Los Altos and Palo Alto Chambers for the Tri-City Business Expo.
This huge event attracts over 250 attendees and 30 exhibitors. Bring plenty of business cards!
PRE-EVENT SMALL BUSINESS WORKSHOPS: 4:00 - 5:15
Market your Business on Yelp
Business owners attending this session will walk away with several tip and tricks about how to market their business on Yelp. Specifically, business will learn how to optimize their business listing with the suite of free tools they have available to them, and several best practices when responding to reviews. Presented by Candice Gatlin, Senior Community Manager at Yelp.
Build an App from Idea to Release
Tools and tricks to increase the success rate of building your idea into a solid app. If you are not coding it yourself, how do make sure that you get what you asked for? How do manage your budget and not get stuck with a lousy build? Can you do any of the work yourself? Where can you find the right developers? What is the best way to communicate during the various stages of development? Get insight for Alex Tsyplikhin, PHD. Alex has been building consumer and enterprise apps for 9 years.
Get more done in Less Time on Social Media
Have a basic understanding and knowledge of Social Media but would prefer to spend less time managing it? 43% of small businesses dedicate six or more hours per week to social media? While it's important to engage for social visibility and key connections online, we all want to do more in less time. Learn how to find usable, relevant content, integrate your social media into promotions and events and learn best practices. This session will help you save time at get back to what you love to do – running your business or organization. Join us and learn the latest time savers and best practices from Constant Contact Authorized Local Expert, Tracey Lee Davis.
Sponsored by: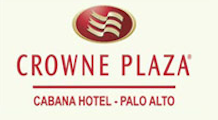 FAQs
What are my parking options for the event?
There is free parking in the hotel parking lot. We do expect the lot to get full. There will also be valet service available for your convenience.