Two two-hour Solidarity Circles conducted by TRHT trained Practitioners. (Registrants MUST have completed at least THREE previous Circles.)
About this event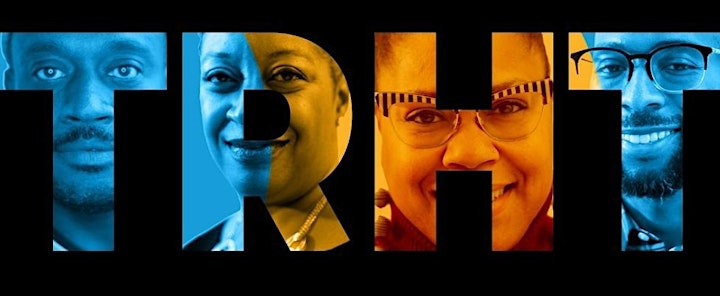 TRHT Solidarity Circle Series
Truth, Racial Healing and Transformation (TRHT) is providing opportunities for Participants who have completed at least THREE previous Racial Healing Circles to continue the healing process.
Solidarity circles are an opportunity to create and build trust between participants and communities that will often serve as the foundation for other work related to racial equity and healing – e.g., changing inequitable and systemic laws and policies. Each circle consists of both group interactions and smaller, more intimate conversations between two partners. The circles are led by two TRHT trained racial healing practitioners.
Schedule
Tuesdays 11:00AM-1:00PM: April 27 and May 4
Wednesdays 6:00PM-8:00PM: April 28 and May 5
Saturdays 10:00AM-NOON: May 1 and May 8
NOTE: Registrants will pick ONE series to attend and are expected to attend both Circles.
Registration closes on April 15.
What Is Racial Healing?
Racial healing recognizes the need to acknowledge and tell the truth about past wrongs created by individual and systemic racism and address the present consequences. We believe it is essential that before transforming systems and structures we must first transform ourselves.
What Is A Racial Healing Circle?
A Racial Healing Circle is a two-hour session led by trained racial healing practitioners consisting of both group interactions and smaller, more intimate conversations between two partners called dyads. The experience relies on intentional listening and opening your heart space to unearth truths and conscious and unconscious biases. Participating in racial healing circles can also raise awareness, consciousness, compassion, and empathy among those who participate. Racial healing practitioners are trained to ensure that the circles are confidential and safe spaces for participants to have truthful conversations with one another.
Solidarity Circles
Solidarity circles include Blacks, Indigenous/Native, LatinX, Asian, Pacific Islander, mixed race, White people, and others to come together and explore their shared humanity and what it means to heal from the trauma of racism by exploring the institutions that are causing harm, connecting healing to social action, and building solidarity across differences to make systemic change.
Who is TRHT?
Launched in 2017, Truth, Racial Healing, and Transformation (TRHT) Greater Chicago is a cross sector, community-driven process to plan for and bring about transformational and sustainable change and to address the historic and contemporary effects of racism. TRHT Greater Chicago is one of 14 other sites across the country, catalyzed and supported by the W.K. Kellogg Foundation (WKKF) as a part of its national TRHT initiative.
Learn more at www.transformchi.com.