Trey Songz Live - Drais Nightclub - VIP Guest List - 4/28
Description
Trey Songz Live at Drai's Nightclub
DANNY LUSH's GUEST LIST
Girls are FREE before 10pm
(subject to change)
RSVP as soon as possible to be added to the Guest List - space is limited!!
Exact Guest List and/or ticket details will be e-mailed to you a week before the event. This is NOT a ticket of admission. Make sure you read your email for instructions!
Drai's Nightclub - Voted #1 Hip Hop nightclub in Las Vegas in 2016. Located on the rooftop of the Cromwell Hotel in the heart of the Vegas Strip!


Migos is an American hip hop trio from Lawrenceville, Georgia, formed in 2009. The trio is composed of three rappers, known by their stage names Quavo, Offset, and Takeoff. The group's name is a reference to the Georgia drug trade, where a "migos" is an abandoned house used for production or consumption of drugs.

Migos released their commercial debut single "Versace" in 2013, taken from their mixtape Y.R.N. (Young Rich Niggas). They went on to release several singles, such as "Fight Night" (2014), "Look at My Dab" (2015), and their three Billboard Hot 100 top 10 hits "Bad and Boujee" (featuring Lil Uzi Vert) (2016), peaking at #1, "MotorSport" (with Nicki Minaj and Cardi B) (2017), peaking at #6, and "Stir Fry" (2017), peaking at #8.
Migos released their debut album Yung Rich Nation in July 2015, through Quality Control Music and 300 Entertainment. Their second album, Culture, was released in January 2017 also through Quality Control and 300, and debuted atop the Billboard 200 chart. The group later signed a deal with Motown and Capitol Records in February 2017, and followed up the latter album with Culture II in January 2018, giving the group their second number one album on the Billboard 200. Migos are managed by Coach K, the former manager of Atlanta-based rappers Gucci Mane and Young Jeezy, and frequently collaborate with producers DJ Durel, Murda Beatz, and Zaytoven.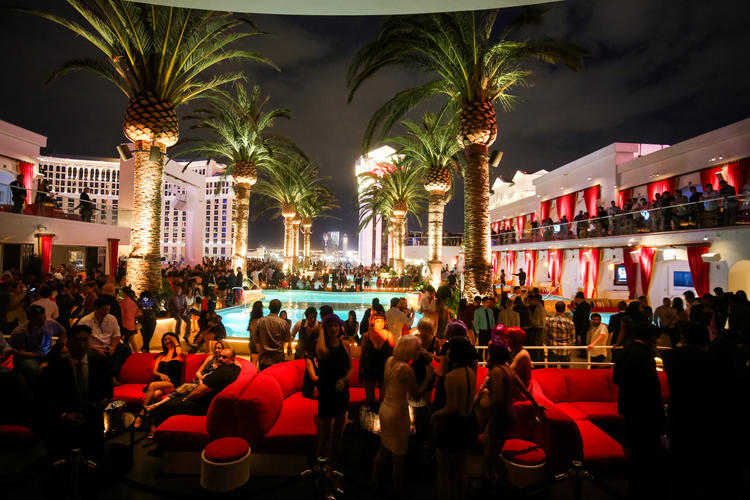 Drai's Nightclub has unparalleled views of the Las Vegas Strip and is world-renowned for discovering the best musical talent. Drai's offers an experience unlike any other Las Vegas nightclubs.
The 70,000+ square-foot rooftop club at The Cromwell Las Vegas features 150+ VIP tables, eight pools, two VIP balconies, four bars, and over 7,000 square feet of state-of-the-art digital LED screens. The venue's 360-degree multi-level experience is reinventing the way guests experience Las Vegas nightlife.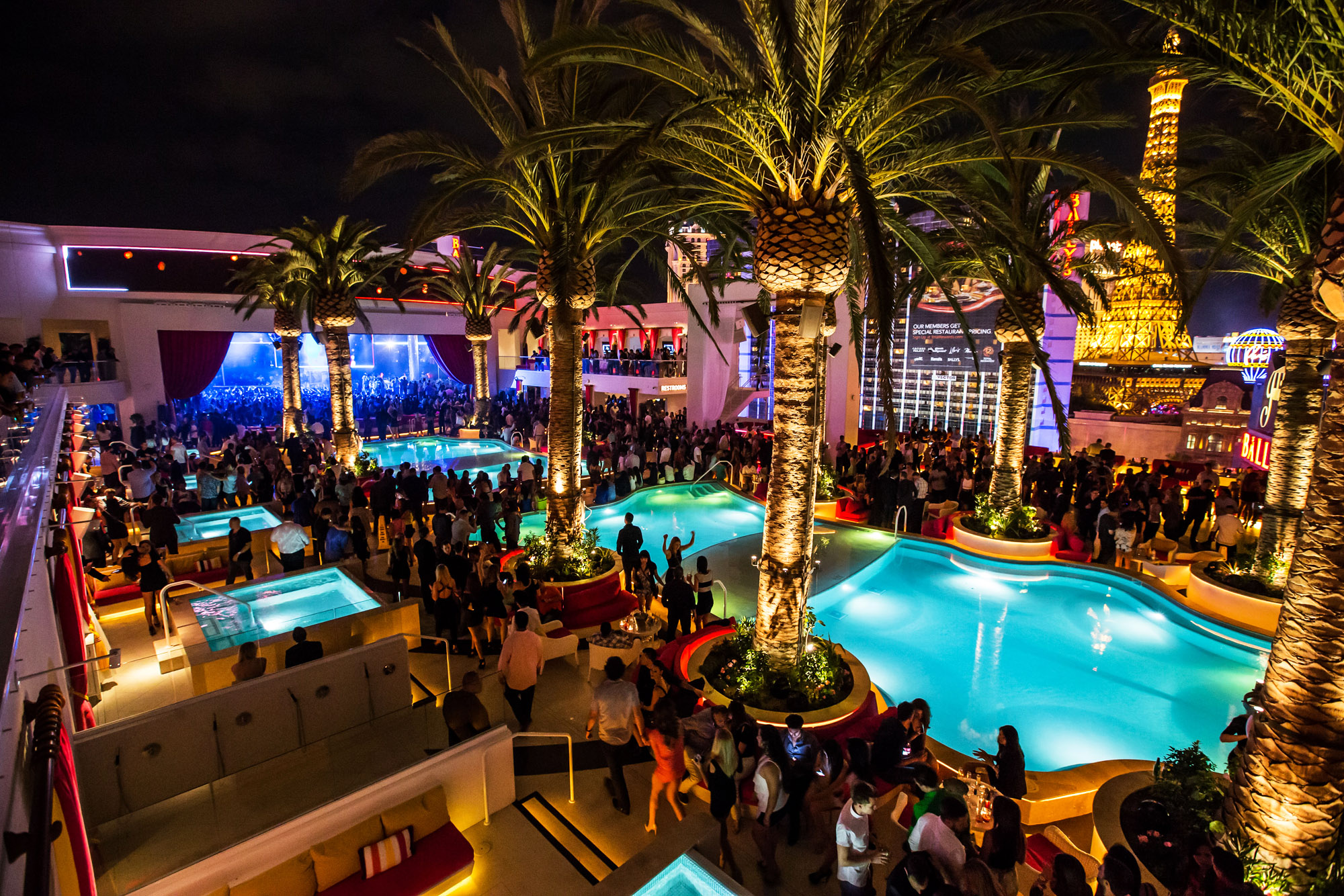 Drais Beach Club Nightclub - Victor Drai opened Drai's Beachclub & Nightclub, on Memorial Day Weekend 2014, at The Cromwell Las Vegas. This 65,000-square-foot venue has a party pool and an indoor/outdoor club spread out over two levels on top of the new Cromwell Hotel. The latest DJ talents provide music and entertainment for sexy party guests who can book one of the 150 VIP tables sprinkled indoors and outdoors.
Located in: The Cromwell Las Vegas Hotel & Casino
Migos was formed in 2009, by Quavo (born Quavious Keyate Marshall), Takeoff (born Kirsnick Khari Ball), and Offset(born Kiari Kendrell Cephus), originally known as Polo Club and from Lawrenceville, Georgia. The three members are directly related and were raised together; Quavo is Takeoff's uncle, and Offset is Quavo's cousin. The three of them grew up together in Gwinnett County, a mostly suburban area half an hour northeast of Atlanta. "I ain't going to sit here like, 'My neighborhood was hard, and I had to get out there and grind.' We made it hard for ourselves. We chose to stay on the streets," Quavo said. The group released their first full-length project, a mixtape titled Juug Season, on August 25, 2011. They followed with the mixtape No Label on June 1, 2012.
In 2013, Migos released their breakout single "Versace". The single was produced by Zaytoven and peaked at number 99 on the US Billboard Hot 100 chart. Later that year, Canadian rapper Drake brought the single more recognition when he remixed the song, adding a verse, which he would later perform at the 2013 iHeartRadio Music Festival. On June 13, Migos released their mixtape Y.R.N. (Young Rich Niggas), which features the lead single "Versace", to critical acclaim. Brandon Soderberg of Spin gave it 8 out of 10 stars, commenting that it "is a super-cut of Dirty South vibes" and compared the three members to Gucci Mane, Soulja Boy, and Future.

On June 15, 2013, the group performed at rap radio station Hot 107.9's Birthday Bash. In October 2013, the group was featured in XXL's section "Show & Prove". "Versace" was placed in multiple year-end lists of 2013, including number three on XXL's "The 25 Best Songs of 2013", number four on Complex's "The 50 Best Songs of 2013", number five on SPIN's "50 Best Songs of 2013," number 38 on Pitchfork's "The Top 100 Tracks of 2013" and number 69 on Rolling Stone's "The 100 Best Songs of 2013." Y.R.N. (Young Rich Niggas) was named the 27th-best album of 2013 and sixth-best hip-hop album of 2013 by SPIN.
FAQs
Are there ID or minimum age requirements to enter the event?
This event is 21+
How can I contact the organizer with any questions?
Danny Lush - (347) 753 - 6732
*The following articles are prohibited: Athletic gear and apparel, pants, torn or cutoff clothing, basketball shoes, work wear, Jordan's, Timberland's, branded hats, jerseys, baggy clothing, chains, offensive prints on clothing, weapons, controlled substances, eye drops, gum, outside food or beverages, liquids, vitamins, supplements, over the counter medications, prescription medications without valid prescription, cameras, go-pros, wearable technology, selfie sticks, the use of vaporizers 'vapes'.*
**Guest List Rules and Table minimums subject to change. Management reserves all rights.