Description
Saturday June 14, 2014, Doors Open at 12:45 PM

Mr. Trevor Loudon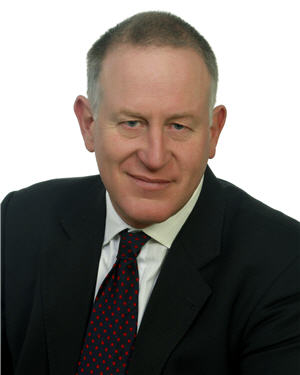 Noted Author and Commentator

Trevor Loudon is an internationally acclaimed libertarian author, researcher, activist, blogger, and commentator. A leader of the libertarian movement in his native New Zealand - he is best known to Americans for his prominent role in the in the documentary motion picture film "Agenda" in which he eloquently exposes the left's agenda to transform America.

He is also founder and editor of www.KeyWiki.org a rapidly growing website with the objective of bringing transparency to those aspects of U.S. and global politics that the media is not reporting on.

Trevor has been on a number of television shows and hundreds of radio programs sharing his extensive research. Glen Beck relied on Mr. Loudon's research when he publicized issues concerning Van Jones, and of course interviewed Trevor on his television show.

Please join us for a fascinating and exciting afternoon of presentation and discussion as Mr. Loudon in one of his few midwestern U.S. appearances. You will have the opportunity to interact directly with one of the great thinkers of the movement for liberty. Be there! ... secure your FREE ticket early as we have very limited seating in the Kalamazoo Library Van Deusen room!
Kalamazoo Michigan Historic Event
For one afternoon only in Kalamazoo Michigan, this is a must attend event where you can hear Trevor as he shares from his extensive research and answers your questions ...
You will have an opportunity to buy his book and have him personalize it for you as a thank you for supporting his US Tour.
Please fill out one FREE ticket for each person to attend and please bring the ticket with you. Only 180 seats available - Doors open at 12:45 pm!

Saturday, June 14, 2014 Agenda
Kalamazoo Library - Van Deusen Room

12:45 pm Doors Open
12:45 - 1:10 pm Attendees are able to purchase books - Trevor is avail for autographs / Photos
1:10 - 2:30 pm Trevor Louden Live
(Goodwill Offering Collected for this Free Event Open to the Community)
2:30 - 3:00 pm Trevor answers your questions
3:00 - 3:25 pm Attendees are able to purchase books - Trevor is available autographs / Photos

Any questions? Please contact me:
Steven Kuivenhoven (269) 779-6005
steven@migrassroots.net




Please invite others to this event by cutting and pasting this URL link in your email:
http://trevorloudon2014.eventbrite.com

For More Information on Trevor Loudon please click on his website URL
http://www.trevorloudon.com/
Please share this article written by Dick Manasseri
http://watchdogwire.com/michigan/2013/09/04/the-commies-among-us/
For More Information on the Pacific Freedom Foundation
http://pacificfreedomfoundation.org/
Organizer of Trevor Loudon Live in Kalamazoo Michigan
The Voice of Freedom Super PAC is different from all other SuperPac's in that we focus on funding and building the infrastructure, strategies, technology and media systems needed to enable center-right candidates, constitutional and conservative causes to be successful in their campaigns. 

For More Information please click this URL http://www.VOFSuperPAC.org