Trep Talks with Shawnee Love - Self-Care Strategies for Entrepreneurs

Wednesday, June 28, 2017 from 12:00 PM to 1:00 PM (PDT)
Event Details
Self-Care Strategies for Entrepreneurs

"The Western workplace culture — exported to many other parts of the world — is practically fueled by stress, sleep-deprivation, and burnout. This is profoundly — and negatively — affecting our creativity, our productivity, and our decision making: the very things entrepreneurs need in order to succeed."
Arianna Huffington

As an entrepreneur, it can be easy to drown yourself in work when your to-do list seems to be never-ending. Your business, family, friends, chores, projects…  Often there seems to be no time to take care of ourselves. You often have to deal with unusual working hours, time pressures, risk of failure looming, potentially irregular money coming in. Stress and burnout are real concerns. Self-Care reduces stress levels, boosts productivity and improves clarity, creativity, and mental health. We will talk with some local Entrepreneurs to see which strategies are helping to keep them balanced and on top of running their business. By making time for self-care, you will be setting yourself up to be not only healthier and happier but also more productive in your business.
This interactive panel is intended to help bring together a variety of experiences from our panelists and the audience. Join us for a free 1-hour Brown Bag Lunch and Panel Session with Human Resources Expert Shawnee Love and our panel of Entrepreneurs: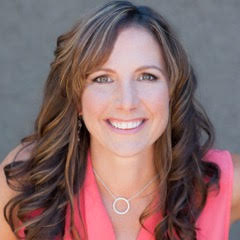 Karen Bowen, ManagerKnowHow
Karen Bowen owns ManagerKnowHow, a firm specializing in leadership curriculums and interventional organizational development services. Masters educated with 20+ years of experience, Karen is an expert in translating the complex world of values, leadership skills, team dynamics, and culture into metrics, measurable trends, concrete strategy and practical objectives.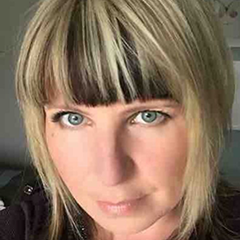 Jules Galloway, evolve design | build
Jules has been in the Commercial Design & Build Industry for over 25 years, providing Professional Space Planning & Commercial Interior Design services to some of the largest corporate names in the UK. She moved to the Okanagan with her family in 2009 and is now affiliated with some of the longest running Construction Companies in the Okanagan, her company evolve design | build offers the whole package from concept to completion of projects - and everything in between... Measured Surveys, Space Planning, CAD Drafting, Furniture audits…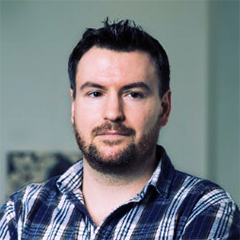 Robert Dawson, Ecommerce Canada Group / Top Search Consult
Robert is a Digital Marketing Strategist, Growth Hacker, Google AdWords Certified Partner and the owner and operator of Ecommerce Canada Group and Top Search Result. Coming from four generations of entrepreneurs, hard work, early mornings and treating people with respect are traits that are deeply ingrained in his daily life. His credo:  "If you're complaining about being bored you're probably just boring".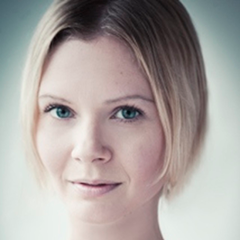 Jamie Wood, Sanga Living; Stress Management Consulting
Jamie specializes in teaching High Performance teams how to manage individual stress and reduce operation strain. Her company Sanga Living, operates in Canada, USA, and Costa Rica implementing its popular SMA corporate program, which uses science-based solutions paired with operations management systems to optimize productivity and wellbeing.
Shawnee Love, LoveHR
Shawnee brings strong business acumen and extensive expertise leading and practicing HR over her 24-year career. Shawnee founded LoveHR in 2009 and since then has worked with 100+ diverse clients including family businesses, first nations, not for profit, and for profit organizations. Prior to founding LoveHR, Shawnee worked in entrepreneurial organizations delivering creative and practical HR solutions.
In the last 7 years, Shawnee has spoken to large and small groups on topics relating to HR and people management, and developed and/or facilitated workshops training participants in people management, HR management, and soft skills development.
She is known for facilitating engaging discussions and ensuring practical takeaways for participants, not to mention her sense of humor and honest dialogue on smart people practices for businesses today.
Any questions or suggestions? Please email the coordinator Annika Nebe at annika@okcolab.com.
Have questions about Trep Talks with Shawnee Love - Self-Care Strategies for Entrepreneurs?
Contact Okanagan coLab
When & Where

Okanagan coLab
204, 1405 St. Paul Street, Kelowna B.C.
Kelowna, BC V1Y2E4
Canada

Wednesday, June 28, 2017 from 12:00 PM to 1:00 PM (PDT)
Add to my calendar
Organizer
Since 2011, Okanagan coLab has been supporting new entrepreneurs and inspired creative professionals to work in a new way — through coworking. We are a community of people who choose to work together, more productively, to make our work, our lives, our cities and communities better.
The coLab has been home to more than 100 people — helping them find their career path, start and grow a business, and be a part of an amazing community. Being a coworking space means we live through values of Community, Collaboration, Accessibility, Sustainability and Openness.
The serendipitous nature of our hub encourages people to share ideas, ask for help, and challenge each other to do better work.
At coLab, you'll get access to awesome features like:
A centrally located offce space in the heart of the cultural district of downtown Kelowna, just 2 blocks from the beach
Professional meeting rooms to give clients the right impression
Rentable event spaces for workshops, presentations, or conferences
Desks, breakout rooms, and whiteboards to make getting things done a breeze
Shared kitchen with toaster, microwave and fridge
Furnished office spaces with desks and chairs
Preferred member rates for events and workshops
Internet fast enough to keep up with your business
Locally produced art and a cozy lounge to prevent overwhelm
The best coffee this side of Alpha Centauri (it's out of this world!)