Location
TBA
TBA
Trenton, NJ 90250
40 Tons & BrandResumes have teamed up to offer a career fair for job seekers and entrepreneurs to push social justice and equitable hiring.
About this event
Register now here on eventbrite to attend our FREE upcoming career conference in the cannabis industry in Trenton, NJ on August 13th
Specific location TBA.
Doors Open at 10:00 AM and event lasts until 2:30 PM
Register now to ensure you receive updates!
We are 40 Tons Brand, a black female owned social impact Cannabis brand dedicated to bringing more diversity & inclusion of BIPOC communities into the cannabis space, in addition to providing second chances to those with past cannabis convictions. We recently were featured in Forbes, Mj Brand Insights, High Times, and The Stiiizy Blog.
We have partnered with the innovative Career Advancement company BrandResumes to launch The Canna Get a Second Chance: Cannabis Career Conferences, a dynamic cannabis career conference that provides an incredible amount of resources to job seekers of all types.
We understand that in order to provide a fully immersive career event that provided TONS of impact " (pun intended...lol) we had to partner with incredible companies and brands to host such an event. Our partners on this event include:
Rooted in Good: works to increase economic opportunities for folks within historically disadvantaged communities, and provide mentoring and tech assistance to aspiring cannabis business owners.
Simply Pure NJ: a New Jersey Social Equity Retail Establishment
Black Cannabis: is a platform for people of color, women, veterans, and the LGBTQ community to have a voice and to learn of what's happening in the cannabis industry.
Incredible & Amazing Sponsors
Are you a company or organization interested in sponsoring? Click here.
What is a career conference?
A career conference is an employment networking event that connects job seekers to hiring employers in your city, our conferences are unlike any other career conference. We have teamed up to push social justice, equitable hiring, and are bringing together employers who want to make a difference. We have an expungement clinic inside our event helping those that need to expunge a past cannabis conviction, as well as:
DOZENS of companies looking to hire,
FREE Headshots for professional online profiles,
FREE resumes and LinkedIn optimization,
FREE education breakout sessions
FREE haircuts,
Cannabis scholarships, and so much more.
DETAILS
This event is free to attend for job seekers.
We'll kick things off with a keynote speech from an industry expert.
Some employers will be ready to conduct on-site interviews.
Dedicate enough time to take advantage of our free offerings!
Dress to impress! You never know, you may get hired right then and there.
WHY JOB SEEKERS SHOULD ATTEND:
New Jersey is on the rise! Explore new opportunities at companies around you, whether you're actively looking or just curious. By attending this in-person event, you will be able to chat directly with hiring managers, get instant feedback on your resume, network with like-minded professionals, and learn from successful Cannabis entrepreneurs.
LEARN FROM THE EXPERTS:
Interested in learning about how you can break into the Cannabis industry? Wondering how to grow a career in Cannabis? During the event, you will have a chance to learn about the current and future state of career opportunities in the Cannabis industry from industry leaders. Through breakout sessions and a keynote speech, learn how to be successful. Register now to secure your spot and hear from the top!
FREE ON-SITE CAREER CENTER:
You will be able to work with the following experts:
Resume Coach: Get help with your resume and leave with printed and digital copies
LinkedIn Coach: Create or update your LinkedIn profile on the spot with help from professionals
Professional Headshots: Get a professional headshot to use for your LinkedIn profile, etc.
Credit Coach: Get credit education and learn how to improve your score from credit professionals
EXPUNGEMENT SERVICES ON SITE:
Minorities for Medical Marijuanas's Project Clean Slate will be on site helping those with past cannabis convictions. Project Clean Slate is the social justice program of Minorities for Medical Marijuana (M4MM). Our program provides criminal record expungement and wrap-around services for select marijuana related charges to individuals (18+) in qualifying states. Please can the QR Code Below to help facilitate your expungement.
FAQs:
Q: What types of positions are available?
A: We focused on providing opportunities within the state of New Jersey with a range of available positions and attending organizations. Companies that participate in the event may also have multiple openings in several locations with remote work options.
Q: How can I attend the event?
A: Jobseekers MUST register through eventbrite directly. Once registered for the career conference, they will receive emails with travel and location instructions, as well as an updated schedule.
Q: Should I bring a resume?
A: If you have one, yes! If you need one, come visit our on-site career center so we can set you up for success at and beyond the event.
Are you a company or organization interested in sponsoring? Click here.
Register now so you can stay up to date on event details!
Learn more about Cannabis Career Conferences, a partnership of BrandResumes and 40 Tons here.
Also, watch the video below and view the pictures to see what our career conferences are all about.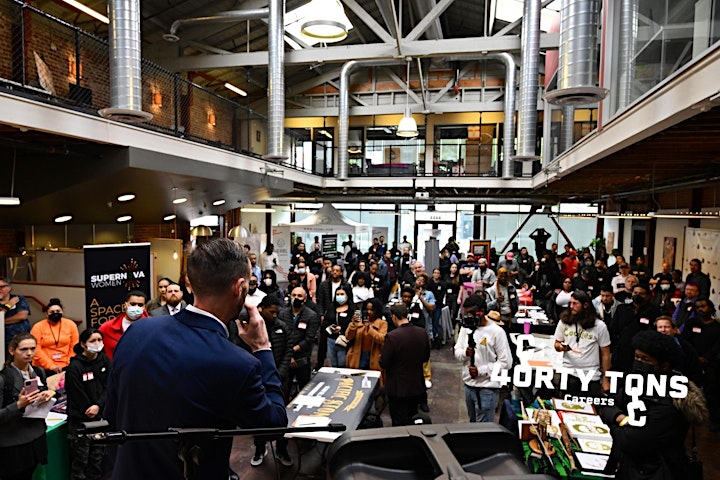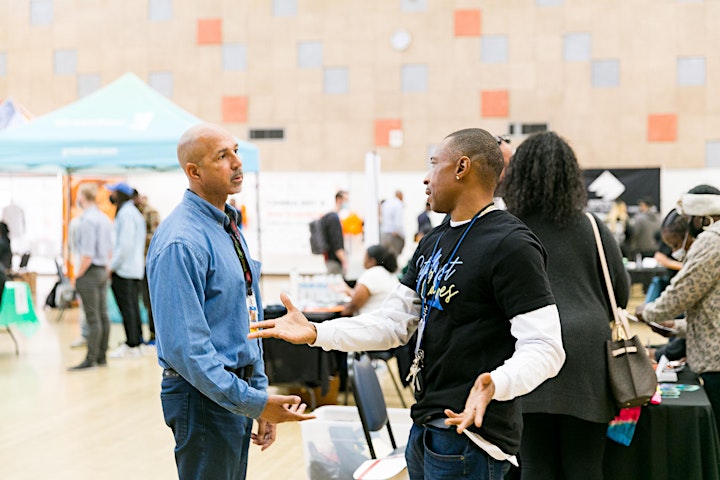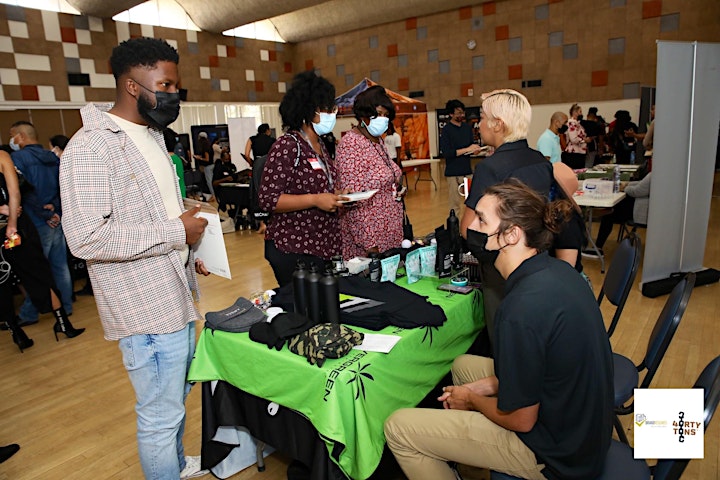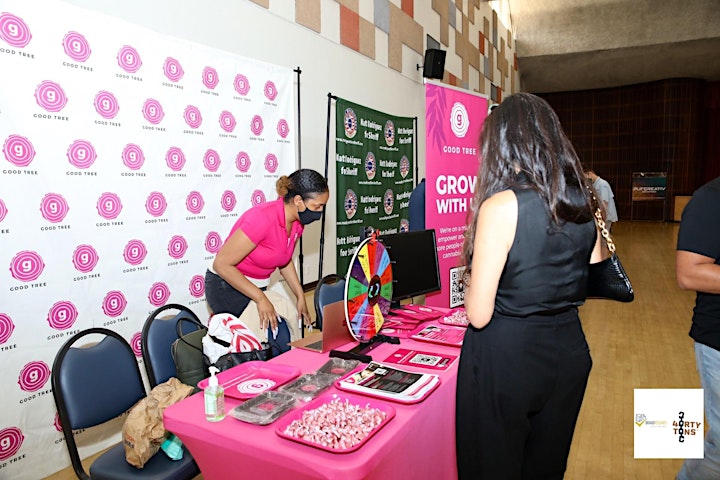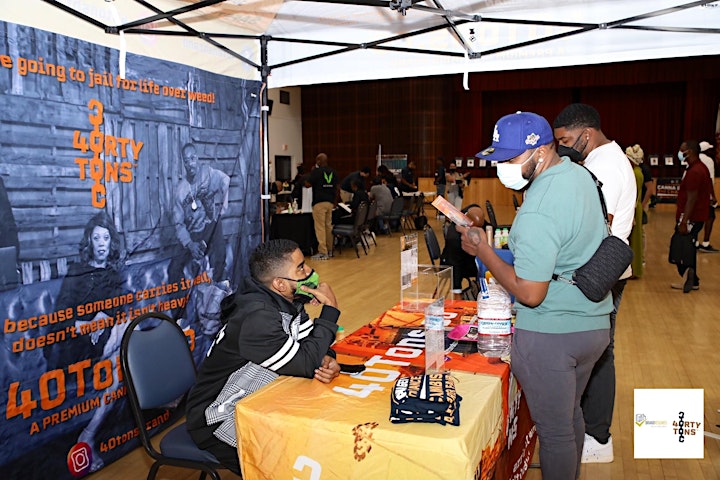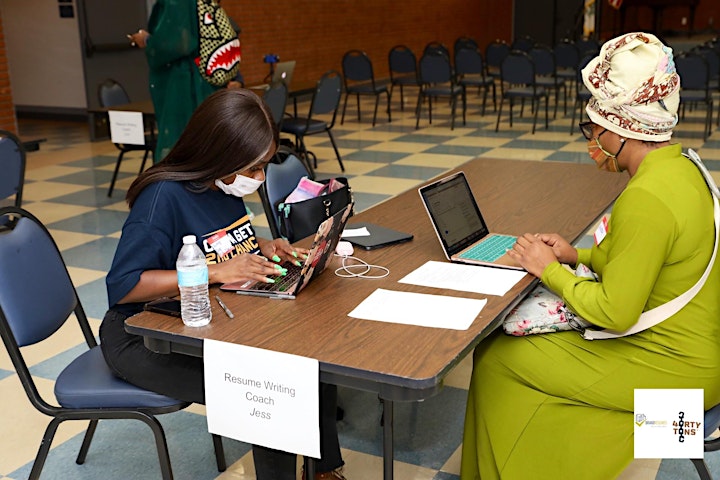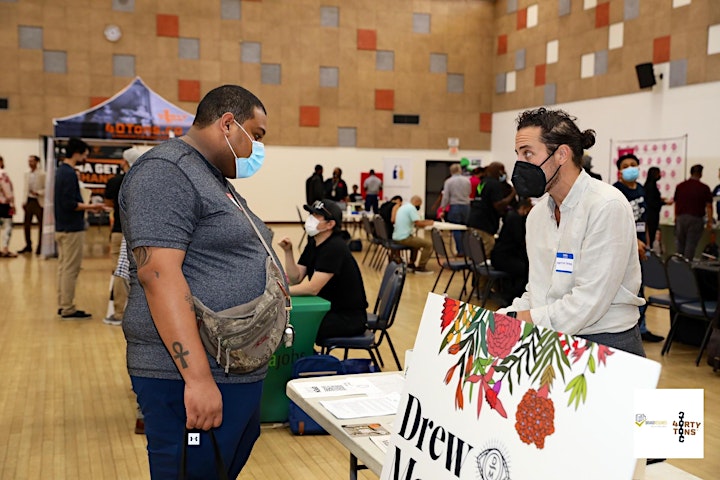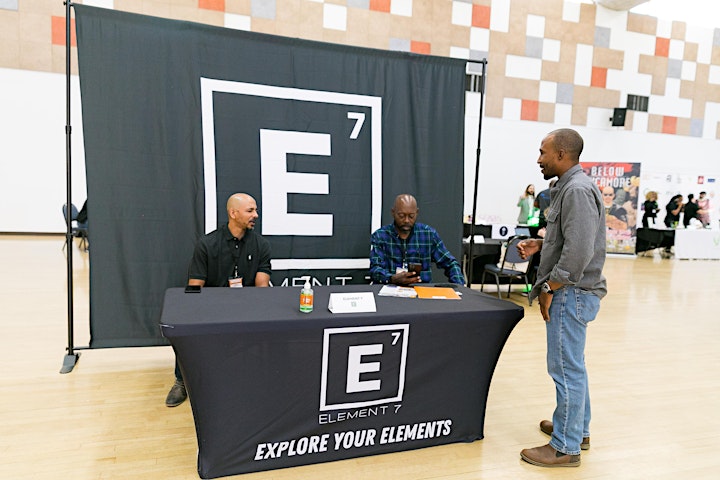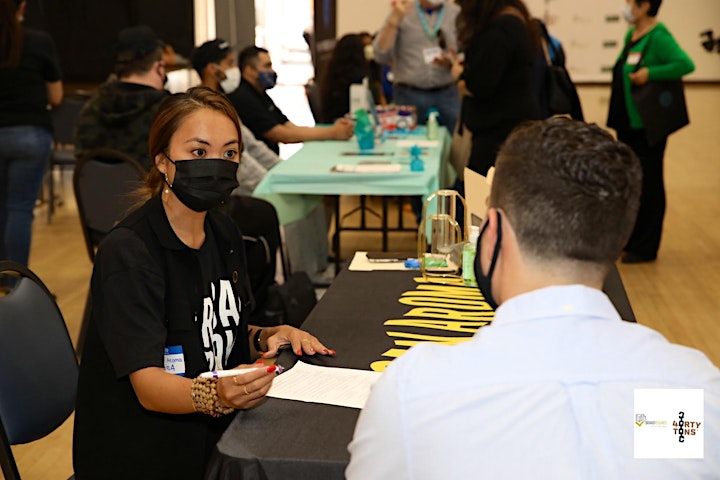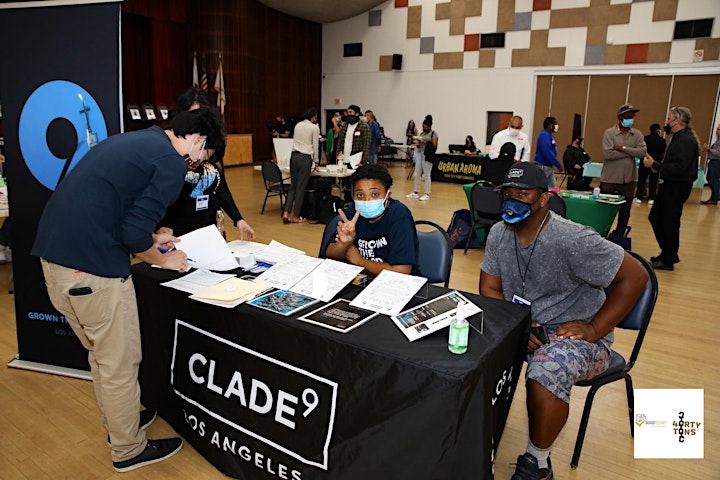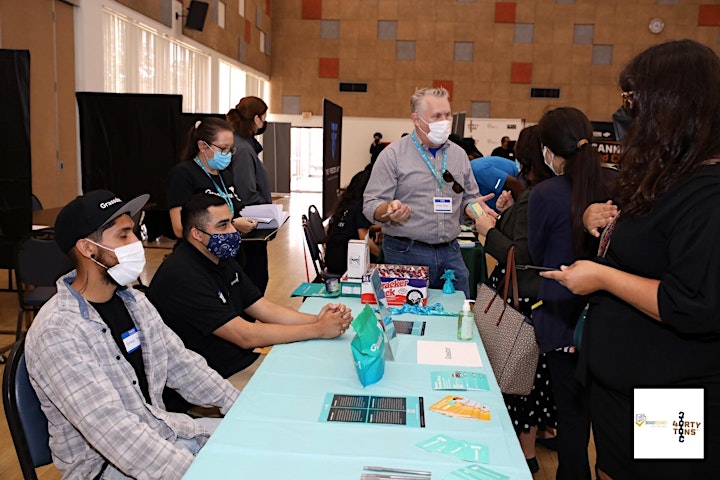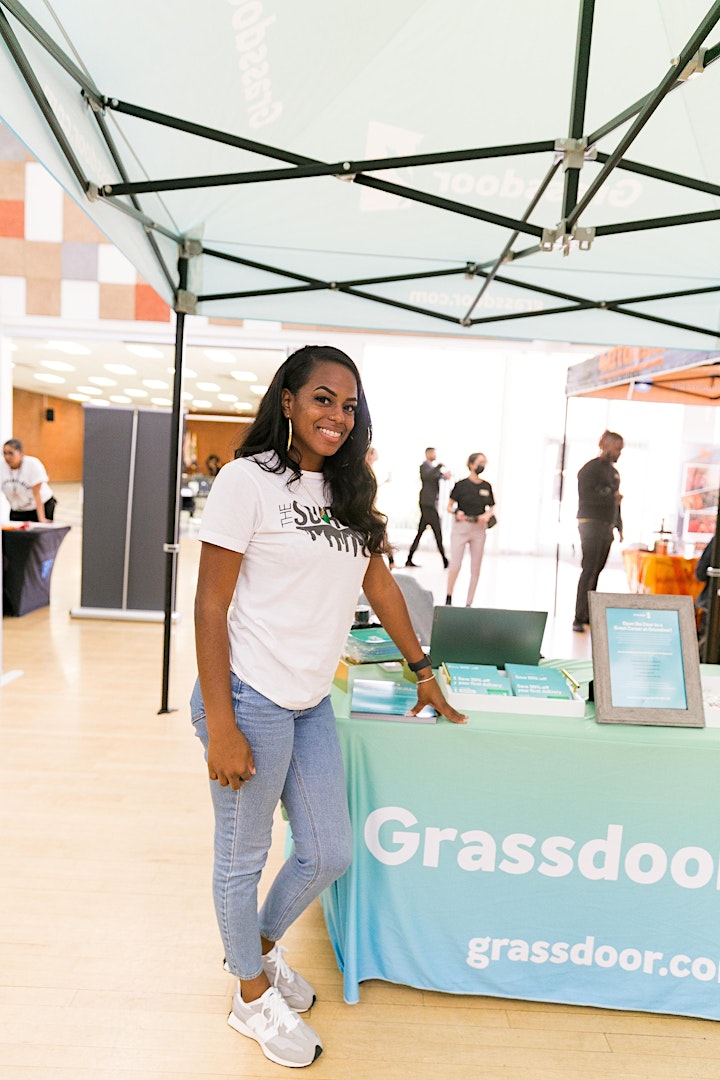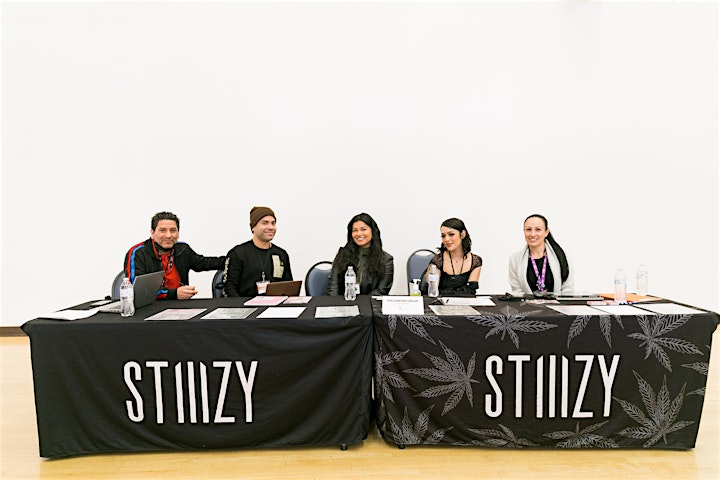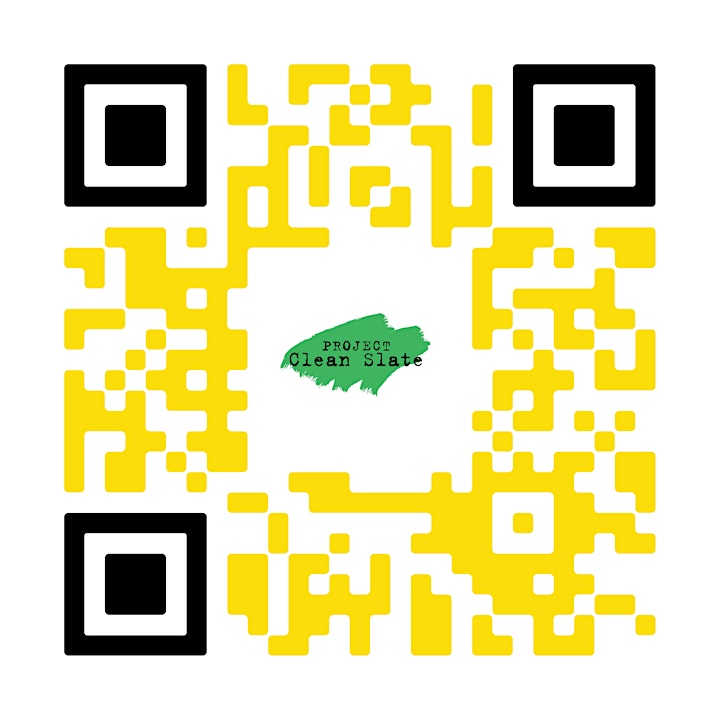 Please use this QR Code to register to apply start your cannabis expungement process.
If you have any questions, please email: lakisha@m4mmunited.org