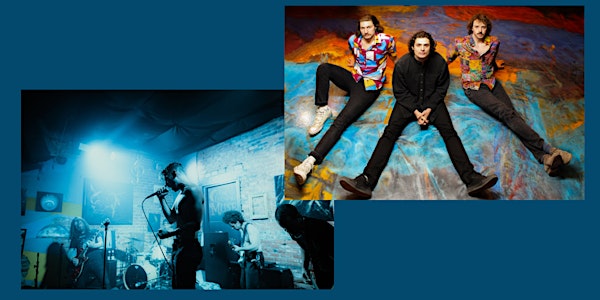 Trent Thompson and Rigometrics
Trent Thompson and Rigometrics
When and where
Location
The Evening Muse 3227 N. Davidson Street Charlotte, NC 28205
Performers
Headliners
Trent Thompson
Rigometrics
About this event
Based in Charlotte NC, singer/songwriter Trent Thompson brings passion and authenticity in his guitar-based rock. Trent began writing and singing his original music in 2012 with a local Charlotte band "Reaves". Now as a solo artist, Trent pulls from his religious roots and his real life experiences when it comes to writing and holds nothing back. He has Performed at Charlotte's Speed Street in both 2018 and 2019. He has also performed at Charlottes Milestone club, Evening Muse, The Neighborhood Theatre, Snug Harbor, Petras, The Underground and The Fillmore.
Trent has had the opportunity to open for artists such as Glassjaw, OAR, Harry Hudson, Barnes Courtney and Judah and the Lion.
***********
Rigometrics is a young up-and-coming original Rock & Roll band out of Portland, Maine, currently on their first pre-album release East Coast Tour.
Heavily influenced by the classic rock bands of the '60s and 70's Rigometrics provides original raw high-energy Rock & Roll music. Lyrically they bring a message of inspiration, self-reflection & acceptance, and creating a positive change, all while packaging it in joyous musical experience. Stylistically, they experiment in multiple genres of rock, and expand your view on what modern rock can be.