Description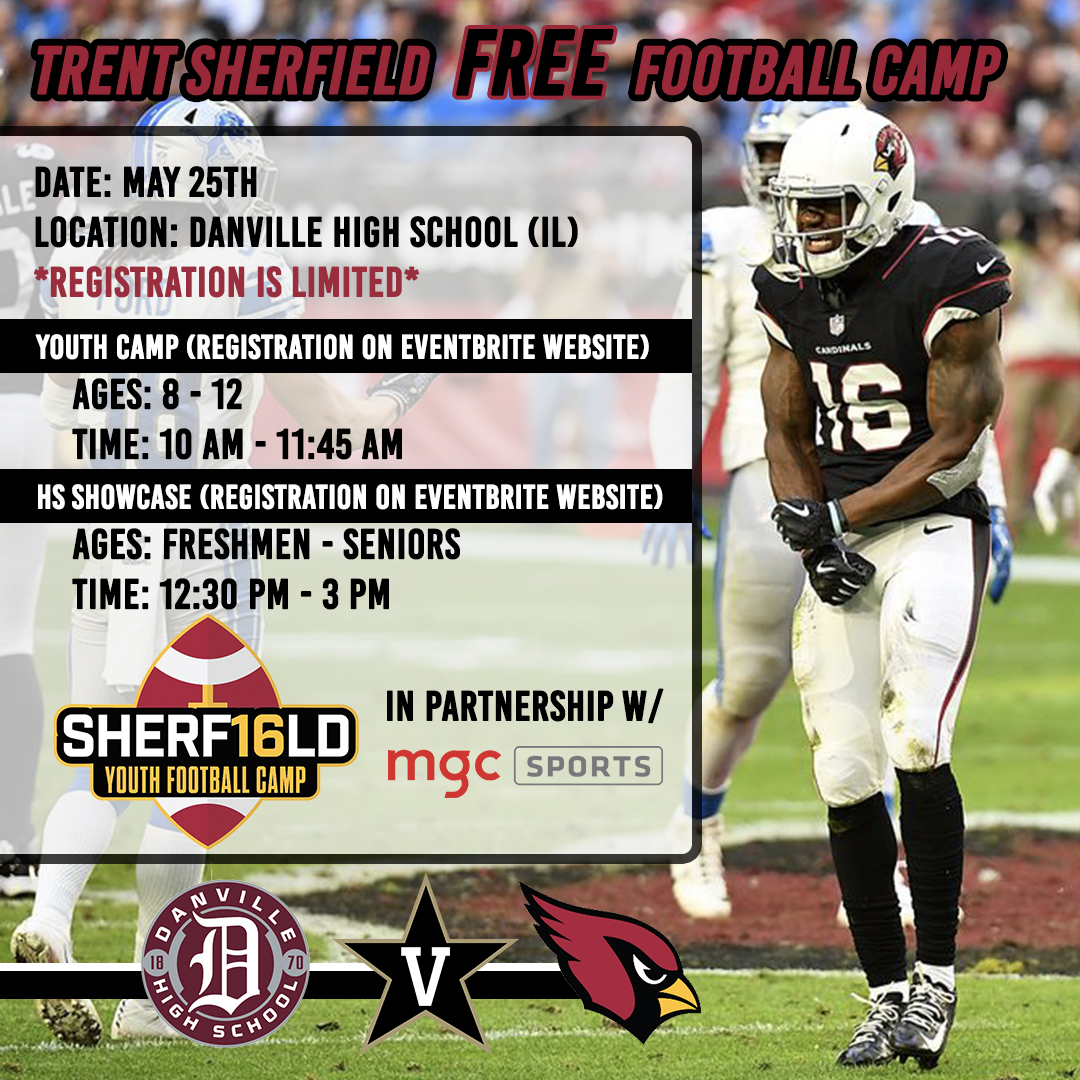 - Free Football Camp
- May 25th
- Danville High School (IL) Football Field
- Youth Camp: ages 8-12, from 10 am until 11:45 am.
- High School Showcase: Freshmen to Seniors, from 12:30 pm until 3 pm.
Shirts provided. Sizes and availability are not guaranteed.
Contact tsherfield96@gmail.com or josh@mgc-sports.com if you have any questions or can't make the event, so that someone else can attend.
Please bring your ticket to the event! Be sure to show up 30 minutes prior to the event for registration!