Trends in Product Hiring - Demystifying the Perfect Answer!
Description
Ladies of Product in association with Women of Walmart ( WoW) present "Trends in Product Hiring - Demystifying the perfect answer!"

You've read "Cracking the PM Interview" cover-to-cover. And studied with Lewis Lin. Don't prepare for your next interview in a vaccum; good products requires feedback, and so do good PMs.

Come join us in a night filled with fun, food and and actionable insights! We'll hear from industry leaders on what they consider to be the ideal answer to popular PM questions, so you'll have insights on what some of the most influential companies are looking for at the end of the evening.

All ages and genders welcome to attend this event!

Interested in our events, but can't make it out to this one? Follow our Facebook Page to stay in the loop!

Can't make it out physically? Use the zoom link to join us: https://walmart.zoom.us/wc/join/836837780
---
FEATURED PANELISTS (BIOs BELOW)
AGENDA
6:00 - 6:30 PM: Attendees Check-In

6:30 - 7:00 PM: Dinner with Speaker AMA

7:00 - 8:00 PM: Introduction, "Is it your final answer" Panelist Discussion

8:00 - 8:30 PM: More Networking!
SPEAKER BIOs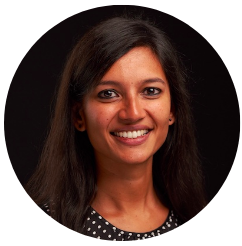 Aarthi Ramachandran is a seasoned product leader with over 9 years of product management and engineering experience in the technology industry. She began her career as a software developer at Advanced Micro Devices and Deloitte Consulting. Aarthi recently joined Google as a Product Manager working on the embedded Android platform for automotive (Android for cars) to enable safe and connected experiences for users. Before joining Google, she was with Amazon Music for 18 months launching Data Platform products to enable ML product development for search and personalization. She also spent four years with Expedia optimizing the hotel and car search experiences with ML for Hotwire.com. Aarthi holds a Masters degree in computer engineering from Texas A&M University and a Bachelors degree in electronics and communication engineering from PSG Technology.Aarthi has a three year old son, Vivaan, and has been married to her husband, Varun, for six years. In her spare time, she enjoys cooking, traveling with her family and binging on good TV shows.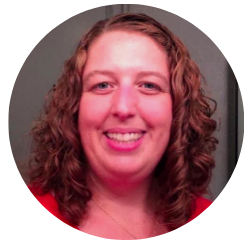 Cathy Conk is a director of product innovation on the growth team at Netflix. After starting her career in marketing, Cathy moved into product shortly after joining Netflix almost seven years ago. She started as the product manager for growth messaging before moving to member notifications, and is now focused on growth, especially international. Cathy had never traveled outside the US before joining Netflix and has now visited 20 countries, some for work and some for fun!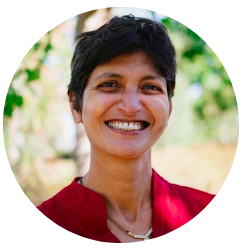 Hema Budaraju is the Product Lead for Health at Facebook, where she leads a team focused on helping communities improve global health outcomes. As part of this role, she recently launched a Blood Donations feature on Facebook in October 2017 in India, to make it easier for people to donate blood and help address the shortage of safe blood. It has now expanded to Bangladesh, Pakistan and Brazil, and there are more than 20 million blood donors signed up on Facebook.
Before health, Hema was the Head of Product for Facebook Events and Emerging Verticals, and helped grow Facebook Events to over 700 million people a month to create, discover, and share events posted on Facebook. Prior to Facebook, Hema held leadership roles at Paypal, eBay, Amazon, Nokia and Oracle. Hema has an Engineering degree in Electronics and an MBA. She holds 6 patents and has been nominated to the Silicon Valley Women of Influence. Hema is also passionate about supporting STEM for kids and Women in Technology – and is a founding member of Women in Product.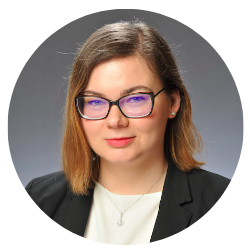 Liliya McLean is a high-performing product leader, with experience from top social media and retail organizations in machine learning-dependent, scalable enterprise applications. For the past 6 months, she has been the head of communications relevance for LinkedIn. Prior to that, Liliya was the lead for Home Depot's multibillion dollars Enterprise Search team and Walmart's personalization and item recommendations multi-tenant team, which drove customized experiences across all Walmart brands and communication channels (i.e. Walmart US and CA, Sam's Club, ASDA George (UK), Jet.com, Walmart Grocery, Savings Catcher and CRM campaigns).
Some of her focus areas include but are not limited to: predictive demand relevance models, knowledge graphs, advanced machine learning applications (deep learning, R/C neural networks, Natural Language Processing), optimization of semantic and long tail results, search relevance and precision (query scoping, relaxation, rewriting, etc.), as well as introduction of next-gen concept search and personalized query results based on intent, customer features and segmentation.
Liliya holds a PhD in Computer Science from the University of Virginia, and 2 Masters degrees in Computer Science and Software Engineering.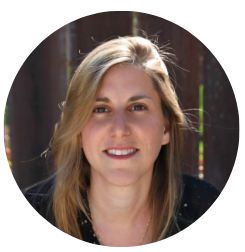 Michal Russ is a senior director of product management at Walmart's international ecommerce organization. She leads the product group for ecommerce in Mexico. In that capacity she leads the work on 3 platform and all horizontal platform components (such as payments or supply chain). Michal recently joined Walmart from Uncommon.co, a startup in the recruiting space where she was the COO. Prior to that she worked at Walmart US in the Online Grocery team, leading customer experience. This included leading the teams working on the US OG communication, lockers, mobile check-in, apps, website, EBT, and more. Michal has a decade of retail experience and is passionate about ecommerce and serving our customer.
Michal is also the mother of Daniel (4.5) and Ben (7 months). Her skillset as a mother include singing the Trolls and Moana soundtracks while breast feeding a baby and making chocolate chip pancakes (true story).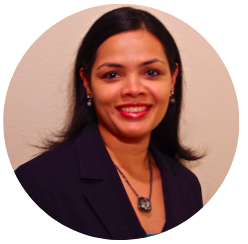 Priya Lakshminarayanan is Sr. Dir of Product with the Core Platform Infrastructure group at PayPal. She leads product for PayPal's Behavioral Analytics, Search, Notifications and other core platform services. She is a product management leader with over 14 years of experience in building and launching Big Data and Cloud service offerings. Her strong engineering background combined with a sense of empathy for the customer enables her to seamlessly span engineering and business work streams to launch key initiatives. Prior to PayPal, she has shipped a variety of products such as Microsoft .Net Framework, Expression Studio, Windows Azure services and EMC Elastic Cloud Storage at industry leading technology companies such as Microsoft and EMC. Priya holds a Master's degree in Computer Science from Virginia Tech.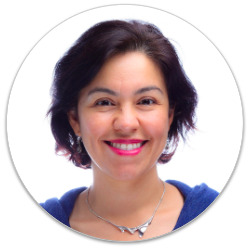 Rosa Welton is an eCommerce and Marketplace Product Leader with experience at eBay, TrueCar, Walmart Labs, and Food Network. She leads the product team for the core selling experience on eBay. On weekends Rosa enjoys hosting dinner parties and coaching others to do the same. While at Yale University she became really good at tackling opponents on the rugby field.