Description
With full employment, less loyalty and the rise of non-traditional work models that offer greater flexibility, it may seem like employees have more options when it comes to employment while employers have less. But it doesn't have to be that way.
Learn recruitment and retention strategies that will enable your organization to attract and engage the best people.
At this session, you'll hear from leading experts, including:
Suzanne DeCourcy, Senior Human Resource Business Partner at The Hilb Group, who will address the most effective approaches for targeting talented workers of all generations, from Baby Boomers to Millennials, who will make a positive difference in your organization and its growth.
Kevin Tracy, Sr. Vice President, Rhode Island Market Executive at Bank of America Merrill Lynch and Surya Kolluri, Managing Director, Policy and Market Planning at Bank of America

Merrill Lynch

Retirement and Wealth Solutions Business, who will discuss competitive benefit programs that businesses can implement to educate their employees on financial strategies beyond retirement savings.
Plus, gain real-life insights about implementing these solutions from a panel featuring:
John Brough, CPA and Managing Partner, Bentley Consulting Group, LLC from DiSanto Priest & Company, who will discuss the tax implications of financial benefit offerings.
Rhode Island employers: Falvey Insurance Group, with John Michael (Mike) Falvey, Founder and CEO, and Amica Mutual Insurance Company with Ramona Royal, Human Resources Officer, who will share their successes implementing strategies to drive recruitment and retention.
Healthcare leader and SimplaFYI founder Kathleen Repoli, who will talk about health and wellbeing and the human capital challenge.
Register for this event today.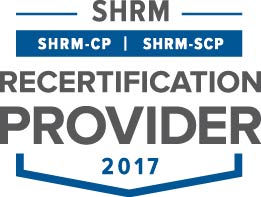 Hilb Group New England is recognized by SHRM to offer Professional Development Credits (PDCs) for the SHRM-CPSM or SHRM-SCPSM. This program is approved for 3 PDCs for the SHRM-CPSM or SHRM-SCPSM. For more information about certification or recertification, please visit www.shrmcertification.org.