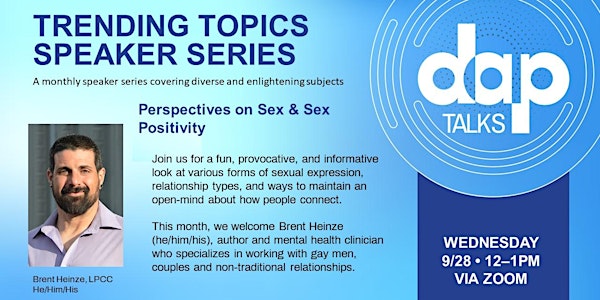 Trending Topics: Perspectives on Sex & Sex Positivity
Trending Topics: A monthly speaker series covering diverse and enlightening subjects
About this event
Welcome to DAP Health's monthly speaker series, where we discuss educational topics that tackle real world issues.
Join us for a fun, provocative, and informative look at various forms of sexual expression, relationship types, and ways to maintain an open-mind about how people connect.
This month, we welcome Brent Heinze (he/him/his), author and mental health clinician who specializes in working with gay men, couples and non-traditional relationships.
Trending Topics is a monthly series featuring expert speakers on a variety of topics. RSVP to receive the Zoom link. All Trending Topics are open to the public.