Trending Now: Energy Storage - Technology, Policy, Applications and Investment
When and where
Location
Huawei 2330 Central Expressway Building A Santa Clara, CA
Refund Policy
Contact the organizer to request a refund.
Description
In mid-May, California broke a record on one day with 67% of its power being generated by renewable sources of electricity on the portion of the grid controlled by the CAISO. While this is a major achievement, sustaining this level of renewable power generation from a variety of sources is a challenge. Energy storage is now emerging as an essential electric utility resource to effectively enable higher penetration levels of variable renewable generation resources. In California, in response to RPS mandates for increased renewable penetration, Assembly Bill 2514, in conjunction with CPUC rulings, has called for 1.3 GW of flexible energy storage to be incorporated into the energy mix by the three California IOUs during the next few years. CIE team up with two other organizations to present a seminar on Energy Storage. The four speakers will talk about energy storage from the viewpoint of policy maker, investor, researcher, and government project manager.
Speakers:
Jason Xu, Ph.D., Partner, Sycamore Venture;
Haresh Kamath, Battery Storage Group Director, Electric Power Research Institute;
Mike Gravely, Deputy Division Chief of the Energy Research and Development Division, California Energy Commission
Date: January 27, 2018, Saturday
Time:
12pm – 1pm: registration, lunch, & networking;
1pm – 3pm: Talks from speakers;
3pm – 4pm: Panel discussion;
Venue: Huawei, Building A, 2330 Central Expy, Santa Clara, CA 95050
Host organization:
North America Chinese Power Professional Association (NACPPA);
US-China Green Energy Council (UCGEC);
Chinese Institute of Engineers (CIE)
Santa Clara Valley IEEE Power & Energy and Industry Applications Societies (IEEE)
Registration fee (lunch is included): $15; $10 (early bird price)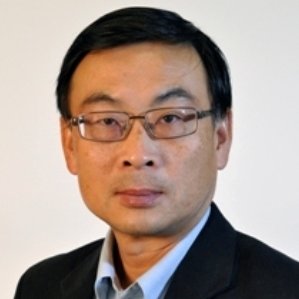 Jason Xu, Ph.D., Sycamore Ventures North American venture partner, Sycamore Asia partner
Talk Title: Energy storage – from investment perspective. Case study (Amber Kinetics)
Abstract: Amber Kinetics, a flywheel based energy storage start up, is one of the investment which Dr. Xu manages. Dr. Xu will use Amber Kinetics and his technology as a case study to talk about energy storage from investment perspective.
Bio: Dr. Xu has 25 year management experience in business development, marketing/sales, manufacturing/operation, and product development both in US and China; in industries such as clean-tech & renewable energy, semiconductor, medical devices, wearable health devices and consumer products. Successful investment deals include Amber Kinectics Inc,Intraminds,and several others. He is also a Senior advisor for UstarX, HNBC incubator, Makerehome, and Xian Jiaotong Incubator. Dr.Xu graduated from Xian ChiaoTung University, a Ph.D degree in mechanical engineering from University of Minnesota.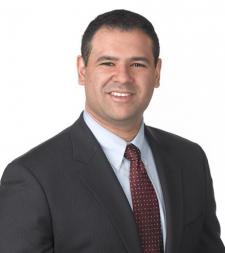 Haresh Kamath, Sr. Program Manager, Distributed Energy Resources, Electric Power Research Institute
Talk Abstract: The deployment of grid-scale energy storage projects is rapidly accelerating, driven by improvements in technology, reductions in cost, and regulatory and policy incentives. In the near future, grid-scale storage is likely to find regular use for enhancing grid reliability and resiliency, as well as aiding in the integration of renewable energy technology. The success of storage is dependent on the industry addressing some of the continuing gaps in storage implementation. This presentation will focus on the methodologies for understanding and accounting for the benefits and costs of energy storage in specific applications.
Bio: Haresh Kamath is Senior Program Manager for Distributed Energy Resources (DER) at the Electric Power Research Institute (EPRI), managing the Institute's research into the development, assessment, and application of energy storage technologies for grid storage applications as well as the implementation and integration of storage, distributed generation, smart inverters, microgrids, and other distributed resources into the grid.
Kamath joined EPRI in 2002 as a project engineer in energy storage and distributed generation. He was an author for the first edition of the EPRI-DOE Handbook of Energy Storage and served on the board of directors of the Energy Storage Association from 2005 to 2013. After taking the role of Program Manager in 2011, Kamath took steps to create the EPRI Energy Storage Integration Council (ESIC), a technical forum to facilitate the deployment and use of utility-scale energy storage systems.
Before joining EPRI, Kamath worked at Lockheed Martin Space Systems as a product engineer responsible for spacecraft batteries. He also served as an applications engineering and business development manager at a startup energy storage company.
Kamath received his Bachelor's and Master's degrees in chemical engineering from Stanford University.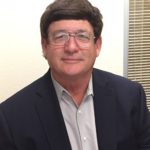 Mike Gravely, Deputy Division Chief of the Energy Research and Development Division
California Energy Commission
Bio: Mike Gravely is the Deputy Division Chief of the Energy Research and Development Division at the California Energy Commission. The Division manages over $150 million annually in new energy related research and development projects. His efforts support the energy research and development needs of the state in a variety of areas that include: expanding energy efficiency and demand response, integrating renewables, evaluating new advanced generation systems, implementing the California Smart Grid, guiding energy related environmental research, assessing future energy storage needs, and demonstrating energy smart sustainable communities.
Prior to his current position, he was the Manager of the Energy Systems Research Office at the Energy Commission where he managed over $200 million in active energy related research and development projects in a variety of technical areas that include: Smart Grid, Renewable Grid Integration, Microgrid implementation, Transmission, Distribution, Demand Response, Energy Storage, Distributed Energy Resources, Carbon Capture and Sequestration (CCS), and Sustainable Communities.
Mike has over 30 years of engineering and integration experience in the energy, aerospace and communications fields. Prior to the Energy Commission, Mike served in executive positions in the Federal Government and private industry including managing research, testing and fielding of distributed generation and energy storage systems for the Department of Defense, addressing the challenges of a start up energy storage company and overseeing a staffing and training company that specialized in serving the utility industry. Mike Gravely has a BSEE from the Virginia Military Institute and an MSEE from California State University at Sacramento.

About North America Chinese Power Professional Association (NACPPA): The North American Chinese Power Professional Association (NACPPA) is a non-profit organization serving Chinese electric power professionals in the North America. We provide networking and professional training opportunities to power professionals in power utilities, regulators and vendors. We also bridge business entities with potential customers in industrial, academic, consulting and other organizations. NACPPA has four local chapters at Bay Area, South California, Texas and Northeast. More information can be found at NACPPA website, http://www.nacppa.org


About the US-China Green Energy Council (UCGEC): UCGEC is a non-profit organization headquartered in the Silicon Valley, California. Its mission is to promote and strengthen U.S. and China collaboration in Green Energy by facilitating high impact clean-tech collaborative initiatives and projects between the U.S. and China and serving as a platform for the integration of policy, business, investment, and R&D projects for the two countries. The UCGEC includes six Task Forces such as Smart Grid, Green Building and Eco-City, Renewable Energy, Green IT, Clean Transportation, and Green Investment. Each task force is co-lead by the top business leaders and senior experts in this field in both US and China. More information about UCGEC can be found at http://www.ucgec.org/.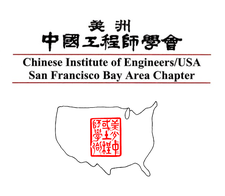 About Chinese Institute of Engineers (CIE): CIE is the oldest and most prestigious Chinese-American engineers association in the U.S. It was founded in 1917 in New York by a group of Chinese engineers and engineering students then studying and training in the U.S. Currently CIE has 7 chapters in the US; San Francisco Bay Area Chapter is one of them. CIE/USA also sponsors two large-scale engineering conferences, held bi-annually since 1966 in Taipei and 1993 in Beijing. Starting in 2002, CIE hosts the Asian-American Engineer of the Year Award as part of the National Engineering Week activity. CIE-SF chapter holds many seminars, symposium, soft skill training, and annual conference, each year. More information about CIE-SF and our recent events can be found at our website, http://cie-sf.org/